Imagine a place where high fashion and fine dining collide, offering a sensory experience unlike any other. A unique concept inspired by the world's most exclusive and illustrious scents.  The Fragrances bar at The Ritz Carlton- Berlin- offers exactly that, for this is not your average cocktail bar.
Opening its doors back in 2014 with a bespoke menu of thirty cocktails, Fragrances became the first bar in the world to infuse scent with taste, creating an innovative interactive 'Hall of Fame' where guests can discover their drink of choice using all of their primary senses.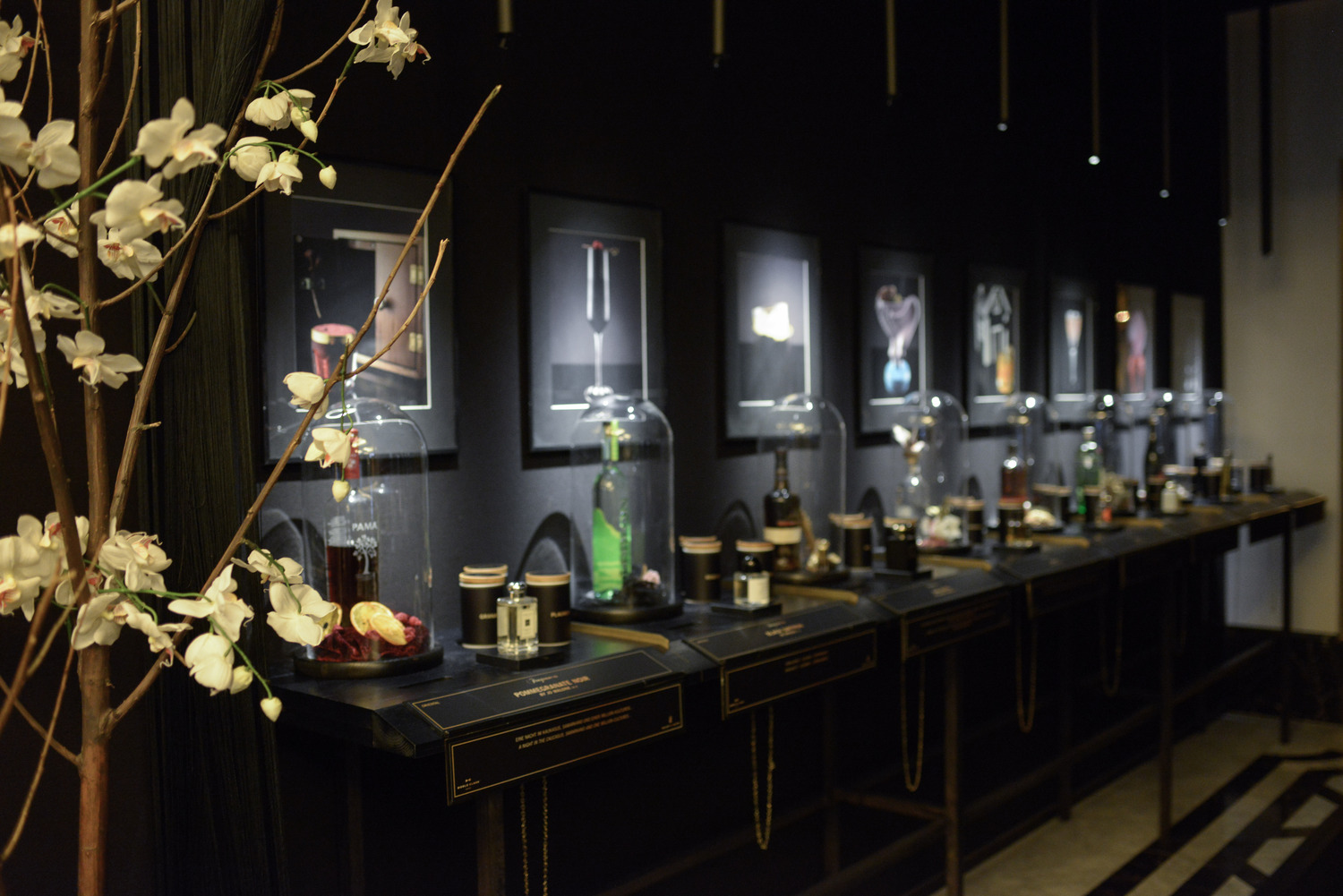 Whether it's Vendemmia by Salvatore Ferragamo or Nuit D'Issey by Issey Miyake, only the most luxurious and coveted scents will have found their way onto the menu only to then be transformed into the most desirable drinks, guaranteed to sate even the most discerning of taste buds.
Around the world the finest distilleries have been scoured and the rarest spirits have been brought back from many a travel, meaning that the likes of Brazilian Leblon Cachaҫa, Japanese Tantakatan Shochu and Amabuki Sake will have found their way into your drink and on to your palate. Of course you can't serve an extraordinary drink in an ordinary glass. Cue self described 'unusual vessels' which perfectly compliment the contents inside them (picture an oversized strawberry with cotton candy).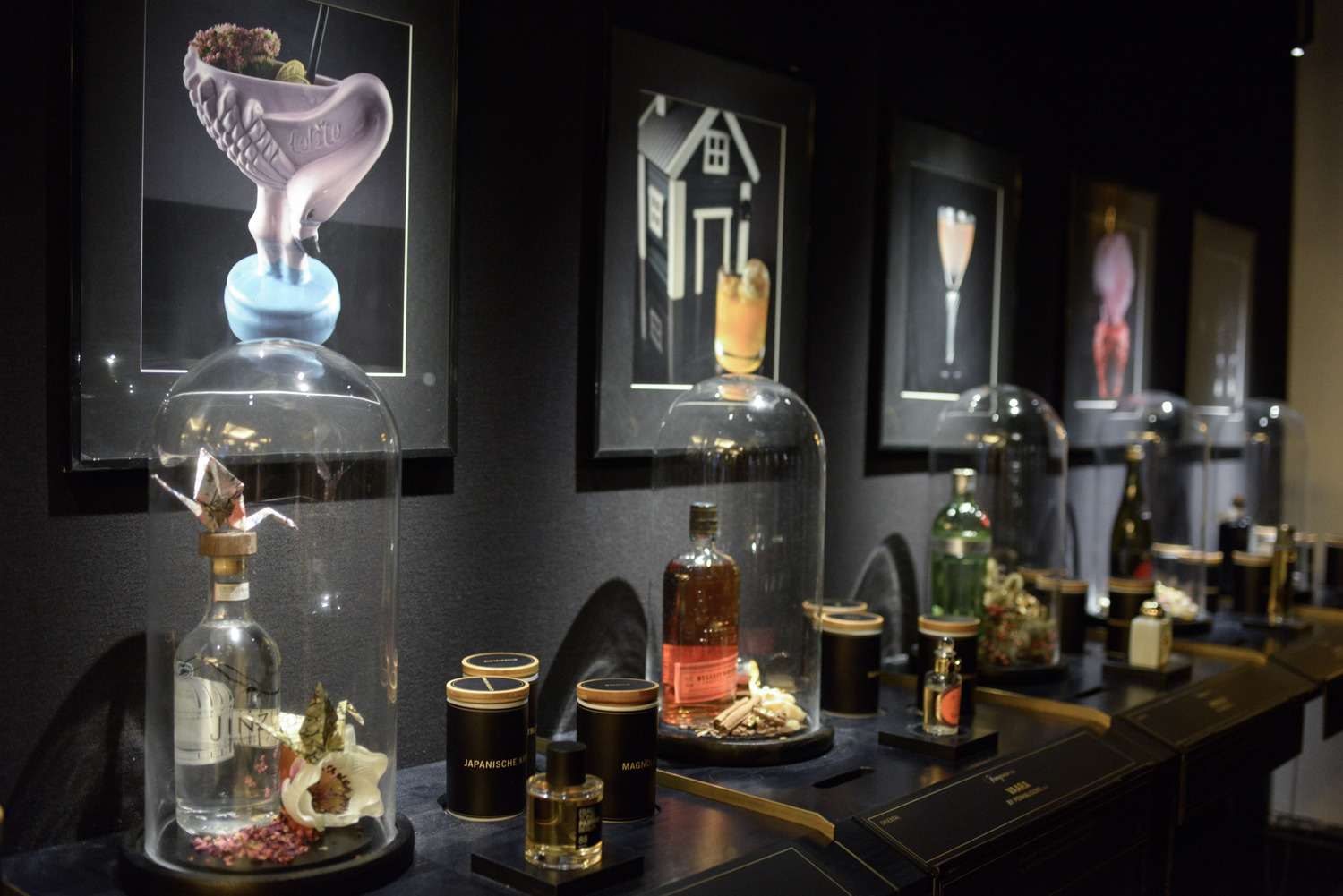 The aim of course is to provide guests with an experience unlike any other. Bar Manager Arnd Heißen takes pride in what Fragrances can offer its guests. "It is especially important to us that our guest's visit at Fragrances is fun. Here, they can experience the world of cocktails and fragrances with all of their senses, exchange ideas and take new experiences and memories home with them."
This innovative idea of sensory experience is no doubt the driving force behind the special 'Luxury Perfume Weekend' which the bar runs in conjunction with esteemed Berlin perfume manufacturer Frau Tonis Parfum. The weekend comprises of an overnight stay as well as an exclusive workshop, where participants can learn more about the world of aromas and create their very own personal fragrance together with a perfume expert.
Patrick Süskind eat your heart out.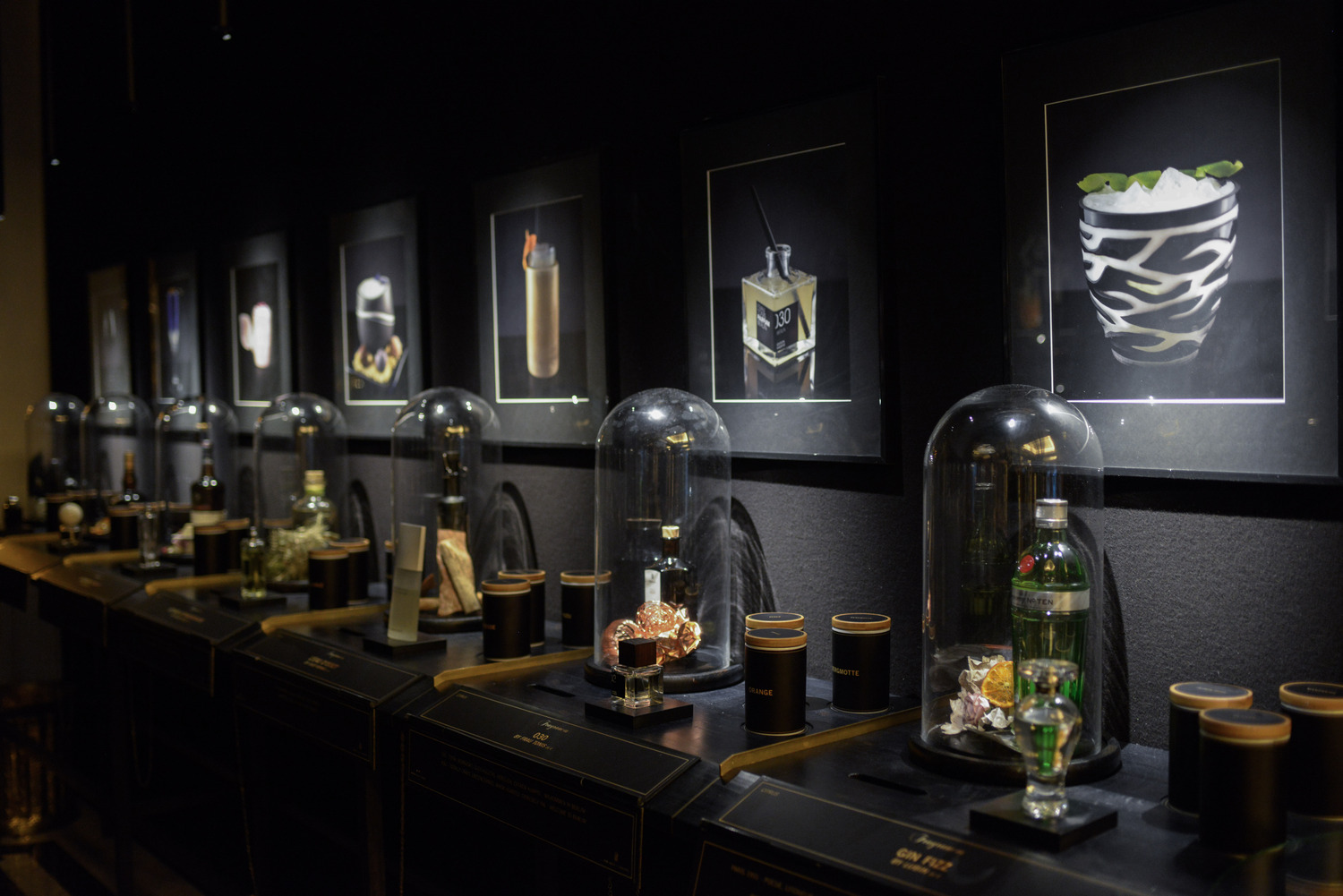 For more about Fragrances Bar, visit The Ritz Carlton website.
All Photography: Natalia Kepesz