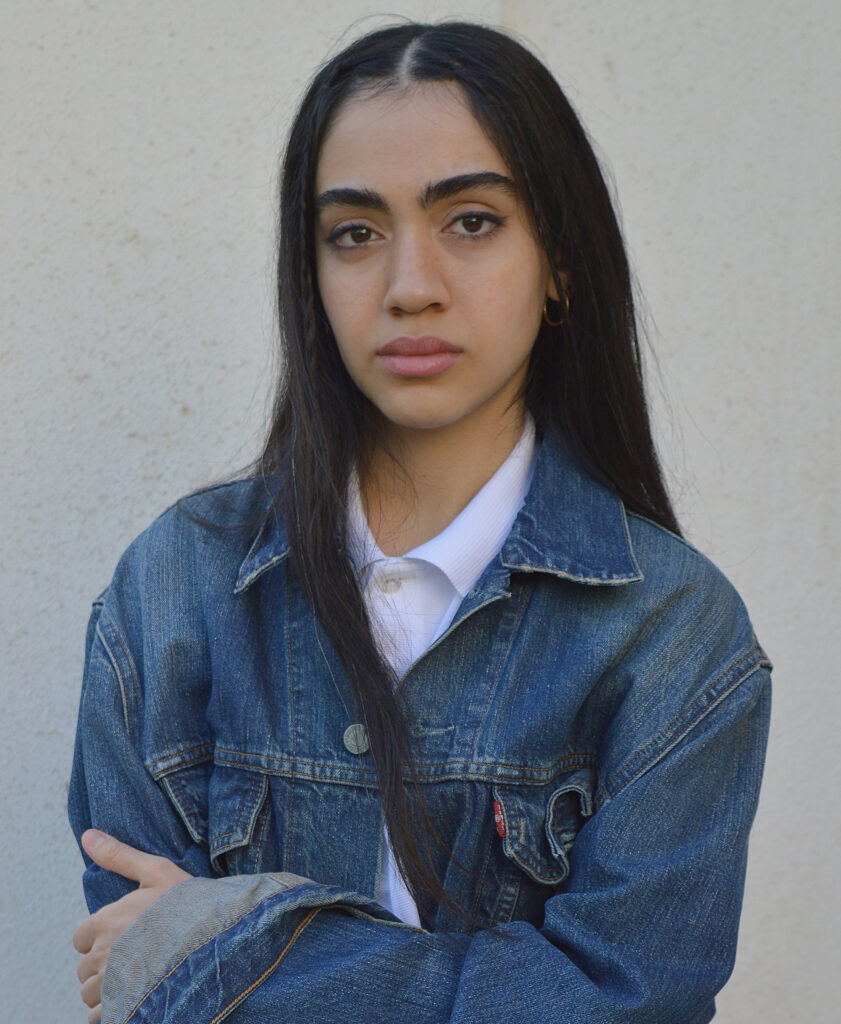 Iranian artist and designer, Sona Asemani reveals a compelling story through each of her unique designs on her signature, hand embroidered hats. Asemani expresses her creativity, imagination, and her background through her sustainable brand, Sona Asemani. She is greatly inspired by her upbringing in Southern Iran and growing up in a land of "Golabatoon Doozi", a specific type of traditional embroidery. Her latest collection contains shades of pastel pink, mustard yellow, vintage blue and neutral tones.
In an interview with Mess Magazine she discusses the inspiration behind her work, sustainability, how to pick up embroidery at home during this time, and coping with the impact of Covid-19. Read below.

How would you describe Sona Asemani?
I can describe myself with a few words like: accurate, striving, hopeful, adventurer , a vintage fan, feminist and a bit sensitive. My brand is a combination of my imagination and memories. Inspired by my
roots and stories, faces, women, the past and history.

What does fashion mean to you?
I'm always looking forward to finding a way to express what I feel to my audience. I think all branches of art can convey a message, including fashion and textile design. There is always a story behind a piece of clothing or a stylish outfit, which often challenges me. To me, fashion is a source of inspiration for the present and the future.

How did your interest in embroidery & design come to fruition?
My works are a combination of various skills. I am honored to be an embroidery artist who was born and raised in a land of "Golabatoon Doozi" which always pushed me to enter into this field of art. After 4 years of painting and drawing due to the restrictions on the presentation and sale of my work in Iran, I decided to use my skills and create innovative artwork by merging line drawing and embroidery on clothing.

How has the history of embroidery and textiles in your hometown, Hormozgan influenced your work?
Golabatoon, a type of traditional embroidery is made by the hands of women of Southern Iran and it can be considered as one of the most prominent arts of Hormozgan. Young girls allocate at least a few hours each day to this craft to provide social and income growth. Golabatoon is made using golden threads and the main needle. The "Gholab" hook, the hoop, and the metallic yarn in shades of gold and silver are the most important materials of Golabatoon.
The stitch that the hook gives you is a type of chain stitch, my
favorite stitch. To embroider, the hook catches the thread on the backside of the fabric, pulling it to the front side to create loops or to attach beads or sequins which creates a chain stitch. After working with this hook, I became interested in using chain stitch on clothes, fabrics and textiles. I'm currently using Kantan needle. as it has shown me the fastest results to sewing the cleanest and softest stitch.

What inspires you?
I find inspiration in many ways, movies, music, poetry, culture, history, nature. But most importantly, through the biographies of people that I admire.
In my drawings I often follow the method of Pablo Picasso. My portraits are greatly inspired by the male facial structure, but I don't define them as a specific gender. However, they're more masculine. Maybe that's due to my interest in the style of old knights.


How would you describe your personal style?
My personal style follows my feelings and circumstances. I think everyone's style changes according to their mood. I try to mix masculine and feminine styles into my looks, but it often seems to be more masculine.
I love over sized jeans and jackets. I also adore floral dresses from Rouje, Lacoste caps and t-shirts for my casual and every day style.
The color of Autumn leaves influence me while choosing skirts and jackets, my favorite color is mustard, and vintage clothes are always my primary choice.

Importance of sustainability?
To preserve the environment for the future generations! In the last few decades, anti-environmental behaviors have developed globally and have been destructive to the earth. Among all of them, the worst is buying more
than needed and the horrible effects of consumerism. Sustainability isn't just limited to fashion. We should implement sustainability into our daily life, creating a lifestyle that attempts to reduce.

How does your brand practice sustainability?
I use cotton based or linen fabrics in my caps and the tapestries. All of my products are handmade, designed and embroidered by me. I work with a tailor who sews the hats and then I do the stitching. I use DMC cotton floss in my embroideries, which are soft threads made from 100% long staple cotton (including Egyptian cotton). All of the tags on my hats are hand designed, drawn and signed by me.

What do you want consumers to feel when they wear your designs?
I want my consumers to know the value of handmade artwork and to never compare them with factory products. I want them to feel the same way as if they had made it themselves in all respects, from design, to sewing and to wearing. I always look forward to demonstrating the process
of my work to an audience, showing the purity of my work and how much passion and time I put into it. My goal is to create an evolution in your mind and in your emotions. That's why I've never insisted on extending my sales. What I want most is for people to feel the stories behind the portraits that I create.

What are your hopes for the future of Sona Asemani?
My hopes for the future are to focus on more production, hiring a few colleagues for the production stage and to focus more on designing clothes rather than textiles. I also want to work on presenting my brand internationally. I believe it's such a beautiful thing when you see people from all over the world wearing your designs.

During Fashion Revolution Week 2020, you taught viewers how to take their vintage clothes and recreate them with embroidery. Can this be done at home? What are the necessary steps?
I presented my open studio and taught how to sew "chain stitch", the chain that I most often use on my online workshops during fashion revolution week. Practicing is still on, anyone can do it whenever they'd like. You just need to choose or draw your design, gather items such as hoops, a piece of old fabric or any clothes that you'd like to upcycle, a Kantan needle or a regular sharp needle, DMC floss and to stay positive and motivated.
I think we are all recognizing that we should learn to produce instead of consume. I'm looking forward to having more workshops soon.

How has Covid-19 affected you and your brand?
This has been a very tough time for me. I've been missing my friends a lot, and overall the virus has made a huge impact on my work. I normally work at home or in my studio. I am used to working at home, but it's been almost impossible to access the materials needed, and my tailor requires a direct participation.

In what ways have you been staying positive during this time?
I have been focusing on my favorite hobbies every day – cooking, watching movies, doing yoga, and learning a new language. I was honored to be a part of Fashion Revolution Week during this crazy time. At first, we were worried about the outcome of presenting completely virtually, but I think the result was even better. We were able to connect with people around the world who could join us and take advantage of the open studios. It meant the world to me to be a part of it! I feel like this time helped me learn to be more patient, hopeful and to stay creative in any situation.