With most of the cities fashion weeks almost over for SS15 season, us here at Mess Mag are recapping on the collections which have out-stood this season.
Starting with DAKS, the London based brand created by Filippo in 2005, DAKS has run the LFW catwalk with minimalism, neutral tones and feminine shapes.
For SS15  we saw a full flowing shade of neutral blues and details of black. High neck and V necks, the collection showed the full character of the modern woman mixed with intense detail and over-exaggerated shapes. Layering, frills and hoods, the collection flowed throughout the show with effortless style and sophistication.
Fabrics such as silks, cottons and leathers made an appearance in hoods and straight leg trousers, making this collection a A/W reversable look other than just for summer.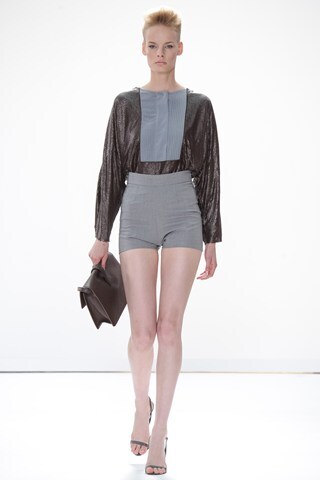 images / CUB MAGAZINE & VOGUE