Far from usual vibrant shades, Erdem has shocked all this SS15 season with dark tones and gothic themes. Moving away from the labels signature statement of  bright floral, Erdem has brought alot more to the table showing there darkside.
Fabrics and detail from mesh to feathers, the collection has a palette of blacks, dark greens, cold misty greys and deep blues. Holding inspiration from stain glass windows, each garment holds its own individual character, making this collection exciting throughout.
High necks are a top asset, however keeping the essence of model, woman and sex appeal to the collection, low V neck cuts were also used working well with the fabrics of lace and the mixture of detail. The collection is the character of the Queen of the forest and nature, although being Ready To Wear, whole collection is filled with a sense of couture.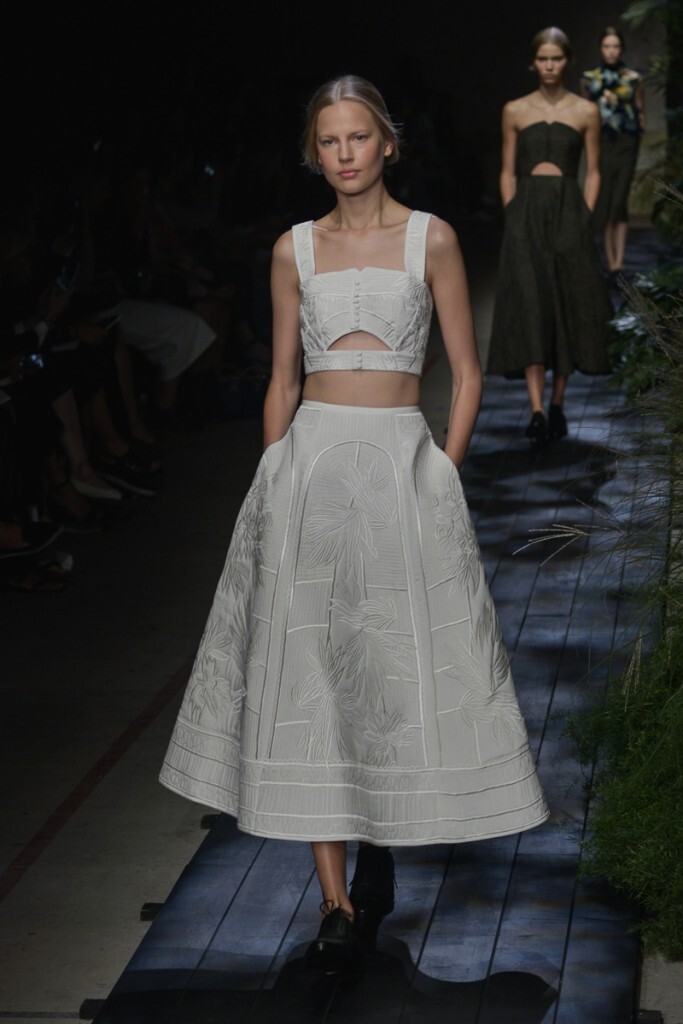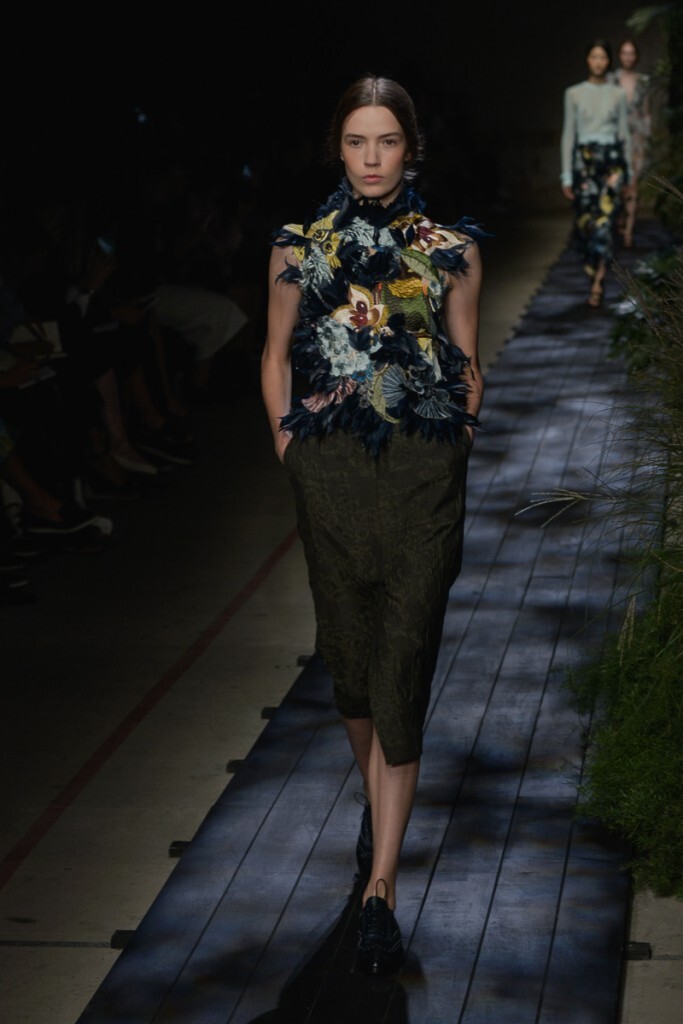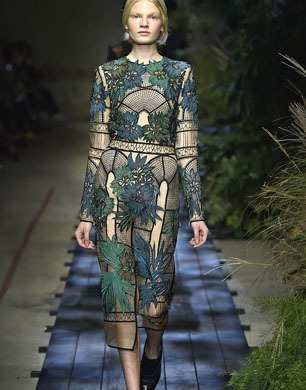 cred: UK GLAM / THE UPCOMING