Supermodels that run (and ran) the world
Which girl hasn't dreamt about being a supermodel? These days we no longer have models that are topping the ranks as Supermodels as we did in the 90s with faces such as Kate Moss, Cindy Crawford and Naomi Campbell, who became as famous as movie stars, but it seems we have a few rising stars about to snatch that title from them! Cara Delevigne, Joan Smalls, Jourdan Dunn, Karlie Kloss ans Gisele Bundchen are the next hot supermodels!
Gisele Bündchenis not just a supermodel, but also business woman, activist, aspiring actress and mom. Gisele who reportedly made $42 million last year (which makes her the richest model of all time) according to Schiffer and many other previous supermodels is the only supermodel of our era who even comes close to the Supermodel title. It is not surprise that biggest fashion houses and retails giants like H&M hire Gisele for the special projects. Estee Lauder's senior vice president and global creative director, Richard Ferretti, told Elle: 'The word supermodel is overused, but if there is any woman of our generation who deserves the title, it's Joan. She has the perfect face."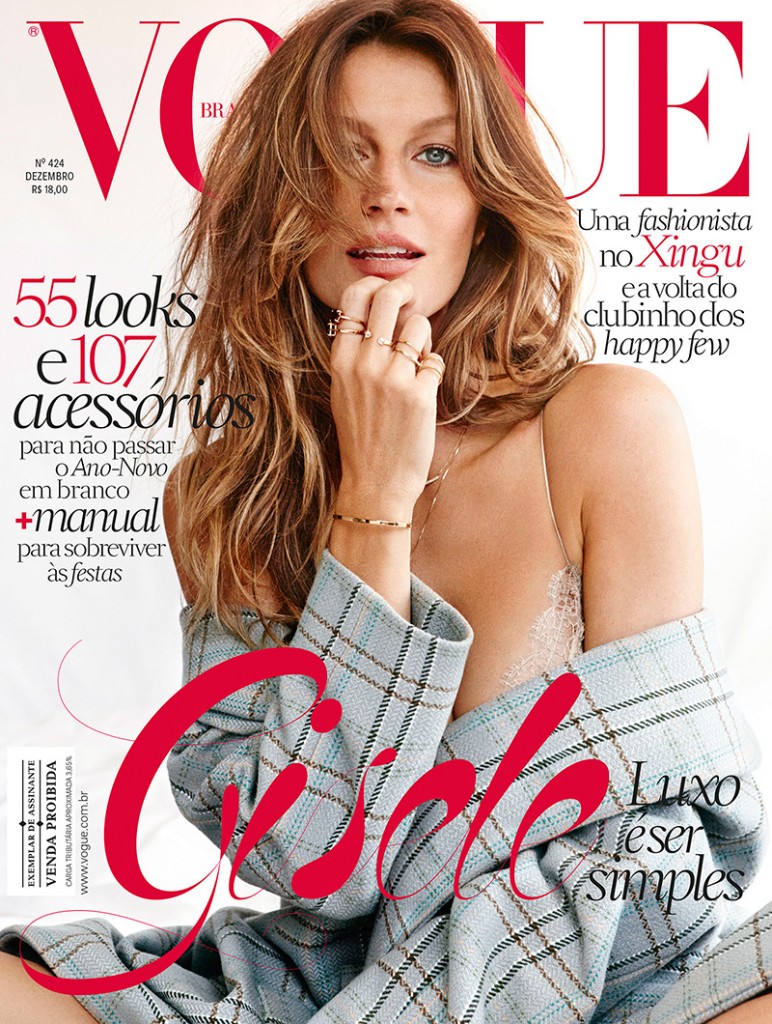 Cara Delevignehas become one of the most recognizable models of XXI century. This phenomenal British girl was ranked #1 model in 2012 of prestigious list of 'Top 50 models". She is one of the most favourite's models of iconic fashion designer Karl Lagerfeld. Delevigne is a face of Burberry and DKNY since 2012. Every season, she openes shows of Chanel, Miu Miu or Fendi. Cara always claimed that she started modelling career with a purpose of becoming a rockstar. Cara debuted on silver screen in 'Anna Karenina' movie where she was able to star opposite Jude Law or Keira Knightley.
Joan Smalls is Puerto Rico born model that was ranked #1 in past three years on '50 Top models' list. This exotic beauty represented by IMG models hasinnate elegance that made her number one in the industry. Joan Smalls has become the defining face of modern luxury. Her unique blend of strength and elegance has captivated everyone from Karl Lagerfeld, Steven Meisel, and Carine Roitfeld. Her flawless bookings raise the bar for models everywhere. Vogue Italia, Vogue Paris, Pop, i-D, V, W, there isn't a cover she hasn't conquered, nor a campaign she hasn't landed. Few models have seized their moment in such chic style.
The ranking of the hottest models in the industry cannot miss this American born beauty: Karlie Kloss is well-known Victoria's Secret supermodel with countless publications in the top fashion magazines such as Vogue, Elle or Harper's Baazar. Karlie debuted in the modelling industry when she was only 14. Her career from the beginning was very fortunate, former ballerina walked for major fashion houses such as Dior, Chanel or John Galliano and became the face ofJean Paul Gaultier, Donna Karan, Nina Ricci, Chloe and Lacoste. She was named the best model by People magazine in 2008.Kloss was ranked seven times in a row in top 10 of the 'Top 50 Models Women'list by Models.com.
Kate Moss is not just a supermodel, she is a brand. Moss has definitely changed the fashion industry for good with her rebellious look. Unstoppable, unforgettable, unapologetic. She sells everything that has her name on. This 5'6 British born model was discovered by Storm Model Management founder in 1988 at JFK Airport in NYC. Soon after her debut, she has prominently changed the perception of size 0 in early 90's and became one of the most influential women of all time. She was the face ofGucci, Dolce & Gabbana, Calvin Klein, Chanel. Aside from modelling, Moss has embarked on numerous ventures, both fashion related and non-fashion related, which include her own Topshop's clothing line, designing a line of cosmetics for Rimmel or involvement in musical projects.Kate Moss received a Special Recognition award in December at the 2013 British Fashion Awards to acknowledge her contribution to the fashion industry during her 25-year career.
Miranda Kerr is Aussie goddess and Victoria's Secret angel that we all dream of. With numerous magazine's publications, campaigns for major fashion houses and Victoria's Secret advertisement work, Miranda is ranked as number 5 on the 'HotList' on models.com. Kerr with her girl-next-door beauty is the second highest-paid supermodel in the industry. Miranda is happy mom of 3-year-old Flynn and owns her own organic cosmetics line 'Kora' that can be bought on net-a-porter.com.
Andreea Diaconu is the industry veteran. In 2011, she walked for 64 shows which is an absolute record of all time. This Romanian model is has an innate elegance and amazing presence in editorials, it was only a matter of time before rose straight to the top. With a Vogue Paris cover under her belt and steady campaign work for power players like Ralph Lauren and Dolce&Gabbana Andreea is a star on the rise.
Georgia May Jagger – infamous Mick Jagger's daughter constantly runs fashion industry world since her first advertisement for Rimmel in 2010.A gap toothed beauty with an enviable pedigree and undeniable presence in front of the camera is ranked as #24 in " Top 50 Models" on models.com With fashion power players like Emmanuelle Alt & Katie Grand as fans Georgia has added high powered editorial to her repertoire, appearing in the pages of Vogue Paris, LOVE and Dazed & Confused. She walked in infamous Alexander Wang's 'Parental Advisory' shirt that became the main trend of street style in 2012 and 2013. With multiple campaigns and a multi-year beauty contract to boot Georgia is the total package.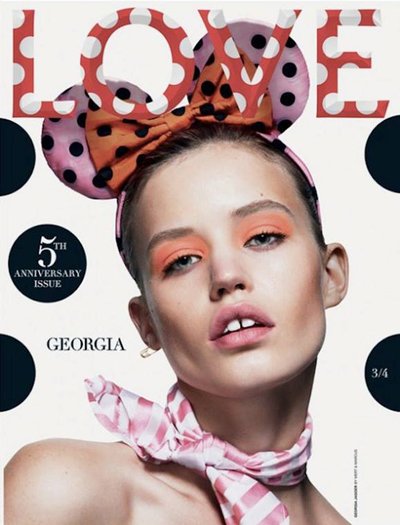 Lindsey Wixson This American art school teenager was discovered by Steven Meisel in 2009 after the publication of her polaroids on models.com. Now this girl flies to Milan to open Prada and endears herself to a bevy of blue chip photogs. She recently walked for Chanel cruise 2015 in Dubai and did campaigns for Aldo and Sisley. Her face was recently featured on Vogue's Japan July 2014 edition and Vogue Ukraine May 2014. It is the modeling dream and Lindsey Wixson has lived it. Her distinctive look sets her apart from everyone else on the scene and she's put that gap-toothed grin to good use in campaigns for industry bigwigs like Versace, Chanel and Miu Miu.
Liu Wen – Asian beauty is definitely of one the the game-changers that pushes boundaries in fashion industry, when it comes to diversity and skin colour. With flawless cheek bones and mysterious look, Liu Wen stands out as the first Asian face of cosmetics giant Estee Lauder. She is definitely one of the most hard-working models. She was ranked as #3 three times in a row on 'Top 50 models' list. Multiple Vogue China covers, campaigns for Calvin Klein and Lane Crawford and a slew of editorials that showcase that irresistible smile, make us just love her more.