The A/W campaigns for this year have been extraordinary. With new-comers Kendall Jenner being involved and dedicated fans, there's no surprise this year has been memorable. We've put together the top 5 campaigns of the season.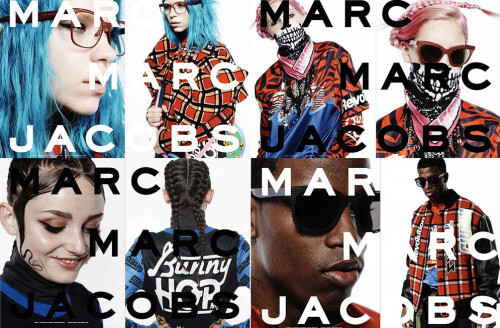 MARC JACOBS. Combining social media and the emerging fanbase, for MARC JACOBS A/W campaign he used both points to his advantage. Creating #castmemarc hashtag on instagram and twitter, the huge fanbase was given a chance to take part in the campaign, by uploading a image of themselves and the power of hashtag. The result was creating a campaign, featuring all the handful of quirky, vibrant winners. All taking part in a shoot styled by Katie Grand, who styled Miley for SS14, and photographer David Sims. Modern, young, and fresh outlook was outcome of the campaign, making it a on top for the season. Involving his fanbase in the campaign, not only makes his outstanding to the others in the season, but also creates a new relationship with his fanbase.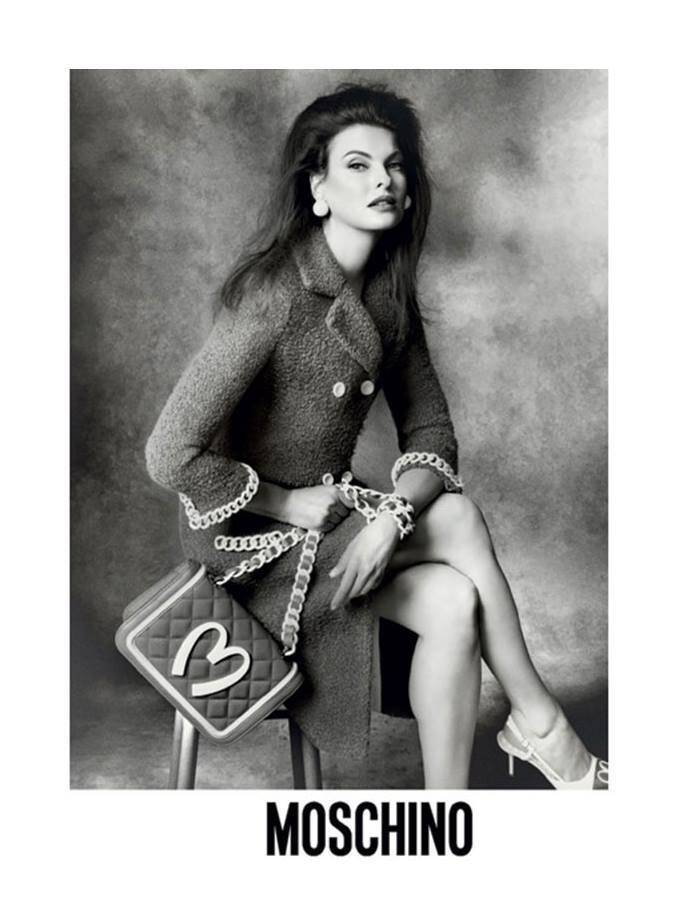 MOSCHINO. With Jeremy Scott being the newest creative directer for the brand, his show which was all-mcdonalds-loving took fashion week by storm. We didn't really know what to expect for the campaign, however, bringing Moschino second this season was the use of vintage '90s' shoots and model Linda Evangelista, it was a massive clash with the collection, not only working for the campaign but making it a memorable one. Models who also took part includes Raquel Zimmermann, Linda Evangelista, Stella Tennant, Karen Elson,  Saskia de Brauw and Carolyn Murphy.  Photographer Steven Meisel.
KENZO The brand that always comes on top of the game as playful, and well sometimes just weird. This years A/W campaign I feel is hugely memorable, not just for the season but for the brand. In collaboration with David Lynch, Toilet Paper (who also worked on the 2013 AW campaign), they created a quirky printed ad and video, with portals, random arms, and heavy influence on surrealism. Also not forgetting a chilling mini-movie video. Watch the video here.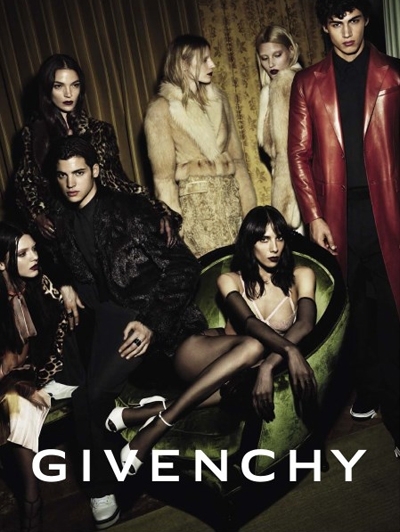 GIVENCHY  With the amount of huge demand she is in since beginning of this year, it was no suprised Kendall Jenner nabbed atleast one A/W campaign. Also modelling for the brand back beginning of this year at fashion week, Jenner was welcomed back into the Givenchy family, taking part on a shoot with six other models, including Stephanie Seymours son. The overall campaign is dark, with warm colours and shades, ideal for an autumn vibe and reflecting the season of the collection.
STELLA MCCARTNEY Using the queen of fashion, and long-time bestfriend Kate Moss, McCartneys campaign is full of quirk, fun and a play with collage. Using the creative ideas and art direction of  Mert Alas and Marcus Piggot's, the campaign playful representing the style of bags. The night sky theme also represents the designers commitment to the environment and the essence of the brand overall.