By 2015 fashion world has gained new leaders in the industry. Since fashion bloggers made an appearance about a decade ago, they have definitely grown and have surprisingly become the most influential and the most important fashion dictators.
As people around the world started recognizing these bloggers and as the audience started hitting that "Follow" button, brands began to realize that this is a key ingredient to their success and the best way to advertise campaigns, events and other marketing efforts would be to partner with bloggers that have enough "Likes" and "followers" to make them "the ones to trust". Magazines, clothing and jewelry makers, up-and-coming designer products – brands are chasing bloggers for an opportunity to reach a large, fashion-focused audience.
Bloggers have always influenced the consumer purchasing decisions, but the craze for a dose of fashion advice has only increased. They started off as fashion enthusiasts sharing their daily outfits or inspiration imagery and now, bloggers have definitely gained a "celebrity status". As customers began to listen to their opinion, brands had no choice but to start inviting bloggers to various fashion events or to seat them front row at their shows. Since they are faces consumers could relate to, they are not Victoria Secret models or not famous Hollywood actors, it is much easier to trust them with fashion opinions. Bloggers play by their own rules and this is exactly what the 2015 fashion audience wants. Brands are partnering with them, using them as models in various campaigns, invite them to be their ambassadors and even co-designing products.
Chanel cast Peony Lim in an ad campaign, Kristina Bazan was invited to host Louis Vuitton Gstaad opening event, Elin Kling collaborated with H&M and released a Kling-designed line.

In 2012, Marc Jacobs continued the "inviting bloggers" tradition. This time renowned it-girl Leandra Medine of "The Man Repeller," live-hosted the Marc Jacobs Collection runway show.
Chiara Ferragni, known as "The Blond Salad," who started her blog five years ago, has 4.2 million followers. Last time we checked, she had almost the same number of followers than Vogue and that, my friends, is a revolution. An independent fashion blogger has as much influence, based on numbers, as a respected 100-year-old fashion powerhouse.
This is the exact reason why the role of a blogger is undeniably important – he or she has a significant influence on the pre and post-purchase behavior of customers.
Engagement with consumers, this is what gives all the influencing power to bloggers. They trigger discussions and are credible because they are "one of us" as we previously mentioned. They are girl/boy-next-door types that are trustworthy. And, the similarity between reader and blogger makes a big impact on the final purchase decision.
These are the online-world influencers getting their readers or so called "followers" to shop, and landing collaborations with brands along the way.  Over the past decade these independent publishers have become a real force in the fashion industry, let's have a look at some of the most influential bloggers right now.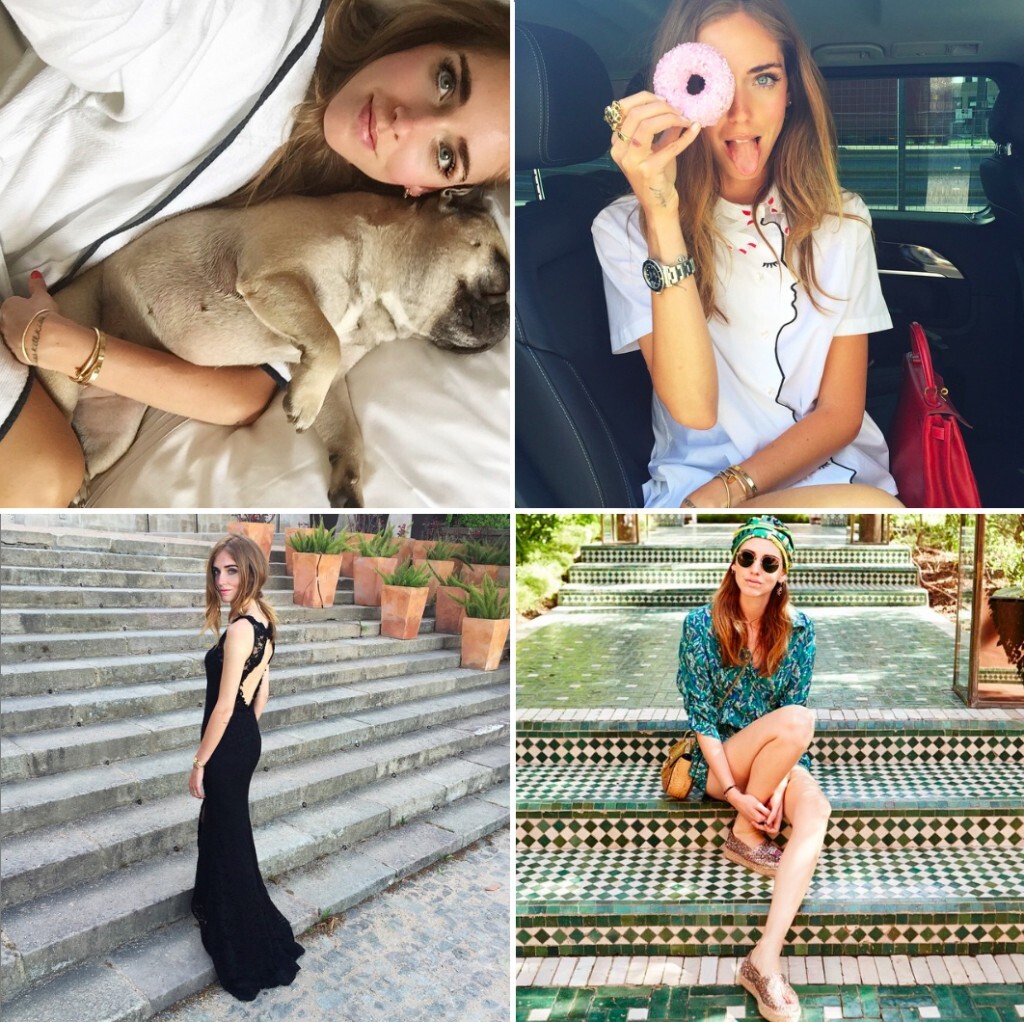 Kristina Bazan, Kayture