Meet the man behind the campaigns of LVMH, Ferrero, UBER, Calzedonia, Marriott Hotels, and many others.

MESS Magazine introduces Christoph Kastenholz the Co-Founder and CEO of Pulse Advertising, the globally leading Influencer Marketing agency.


The concept for Pulse Advertising emerged from shortcomings in the traditional advertising methods. Based on the idea of working with social media channels such as Youtube, Instagram, and Snapchat, Christopher and his partner Lara turned a market gap into a successful business. What started out as a dinner conversation developed into a company the same night! Two years later Pulse Advertising has offices in the trend metropolis New York and Hamburg and thousands of influencers and clients!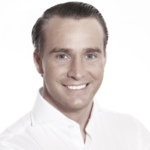 Let's start at the beginning. Christoph studied at top universities in Germany, France and Spain and first worked in M&A Investment Banking in London. He then moved to Germany, implementing his sense for business by starting a fashion label. This background was certainly reflected in Christophs driving force, seeking a holistic marketing strategy for the brand. We suggest this unique combination of strategy, technology and creativity is the recipe of Pulse Advertising – but let's ask him and find out.
Christoph, you literally mean business! You experienced a marketing problem and your solution was founding a company. Congratulations on so much initiative! Can you tell us more about your idea and following first steps?
C: Our initial idea was to create a comprehensive service portfolio around the subject of influencer marketing, so that brands would have a reliable service partner to leverage the power of social media talents efficiently for their products. This concept was sparked during a strategy discussion on a Sunday evening, as we had to go through a long extensive process to achieve a successful influencer marketing strategy ourselves collecting many learnings, and we felt that other brands should have easier and more reliable access to the subject at once. Since we believed in the purpose, we went and registered the business as well as purchased our domain just an hour later that same night. I firmly believe that the decision to take action right away was one of the most crucial points in the history of our company. We set out with full drive and completed our first deal within two weeks.
Your work starts with a 'social strategy', can you explain this?
C: Social Strategy is our consulting base, and means a comprehensive in-depth analysis of where a brand stands, how its competitors are positioned, as well as a detailed roadmap of the opportunities for the client. This is thus the most fundamental tool set of a successful setup for any of our clients.
It must have been a challenge introducing the idea of communicating and controlling a brand image on social media!
C: We introduced the idea that companies can achieve a much larger reach with their products & services using social media influencers, and that at a much more competitive cost than that of traditional methods. Since this is a much more authentic communication than a planned billboard or tv ad, the benefits greatly outweigh the risks, especially when a strategy is efficiently managed. Our selling point is the positive leverage of social media influencers and the success in avoiding any negative backlash.
The business concept is convincing but how did you get your initial clients?
C: We did not wait at the phone for the first client to call us. Instead, we went out with full force to introduce our services and expertise about the subject to as many people as we could, day and night across all time zones. It is about complete commitment for your purpose, which will ignite the interest in other people for what you have to offer.
Today you are working with the biggest brands! How did you gained their recognition?
C: We are grateful to have helped so many young brands achieve success, and some of these cases came to the attention of their corporate competitors, who in turn took an interest in us and our services. It was critical that we had so successfully boosted their competitors to larger market share and revenues.
Your offices are based in Hamburg and New York, are these locations relevant in the time of Skype and Hangout?
C: We believe that locations are still important to a certain point, since our business relationships are with people behind each company and brand. Our locations are chosen by their proximity to important cities within the respective macro regions, while we benefit from an international office structure internally. Our offices thus include several country teams each, so that we have British, French, Spanish, Italians and Germans in one office building in Hamburg for example, who all travel to meet clients in their respective countries when it is necessary.
Digital communication and real life interaction, can one exist without the other?
C: Digital and real life communication should not exist without the other, for all the benefits they bear combined.
Does this count for your personal life too or do you leave the digital world at work?
C: I believe relationships count and I naturally have a genuine interest in other people and their projects. Thus, I value the relationships I have with people and try to be in touch with them regularly.
Do you experience any limits or negative aspects in the rapid development of the digitalisation?
C. It is difficult to say that there is a limit to digitalisation, for the continued advances have made our lives so much easier in many ways. Of course, this imposes challenges for the more traditional companies and people, such as older advertising networks, who now have to change and adapt to the new horizon. This bears risks for them, but offers opportunity for others and most importantly: improvements for the people in their everyday lives.
What has mainly changed in the way of communication?
C: In my opinion, most forms of traditional advertising such as TV ads or radio ads have always been a compromise in themselves. Consumers watch a tv show, visit a website or listen to a song for the enjoyment of content, not for being interrupted from doing so by an ad that forces them to stop that. You need to engage people in a way, so that they actively want to listen to what you have to say. Social media have addressed the overall need for more on-demand solutions, and influencers are sources for inspiration and purchasing decision in individual interest areas, so the most authentic communication point for any brand. People trust influencers and actively choose to follow and consume the content that they share.
Does this means you can target emotions and senses via digital marketing more efficient?
C: Digital marketing and influencer marketing specifically is a way to promote brands and products in a way that is much more personalised, emotional and thus impactful than traditional advertising.
Let's make the test. Which 5 Words that come to your mind when thinking about MESS Magazine?
C: Creative, Insightful, Trendy, Informative, Ambitious
Keeping these in mind, MESS Magazine is starring social media star Audrey Kitching on the next cover. Looks like a good match then!? What are your thoughts about celebrity endorsement?
C: Celebrity endorsements are a great way of reaching a target audience, which has a strong attachment to that person and thus a solid trust. However, social media celebrities today bring two additional benefits: for one, they have their own additional reach that they can activate for the brand, rather than having to be placed on bought additional media; and second, they are usually much more emotionally connected to their followers, since they share their everyday life with them 24/7. We thus believe social media celebrities are the cornerstone of any successful advertising campaign
Such advertising campaigns require constant communication but when does your job end?
C: Our goal is to have a cooperation that allows for seamless integration of continuing campaigns. We begin talking with the company about a new campaign once we are approaching the conclusion of a current campaign. In any case, we continuously follow the development of all of our clients closely.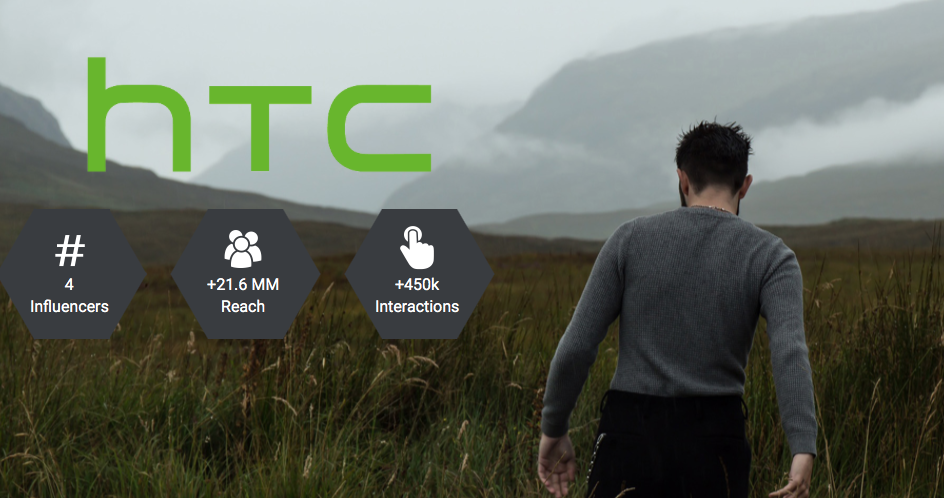 What has been your personal biggest success to date?
C. The most rewarding work has been working with many young entrepreneurs who have a vision for their businesses to grow to an international client base, and achieving this in a joint effort. Also, it is great to help traditional conglomerates to adapt to the latest advertising trends, when this often poses a challenge of justification internally. The biggest success has been selling out a complete product category from the leading lingerie & swimwear brand worldwide within 48 hours. This had a tremendous impact on that company.
Respect! You really know your business. What is the most important advice you can give a start up company?
C: Focus on your customers first. You must always strive to not only meet expectations, but exceed them. This can be done by properly listening to the customers wishes, their expectations, why they are advertising, and how you can make the process easier for them. As as startup, you must always focus on growing your company. When you are not expanding you are contracting, so you must always be searching for new clients, repeat customers, and new features to complement your offering.
Is it possible to make any product relevant? Do you have certain criteria to take on a job?
C: We only work with brands that we believe in. Since our network encompasses over 5,000 social media influencers worldwide, we are able to tailor our solutions for virtually any product and service category.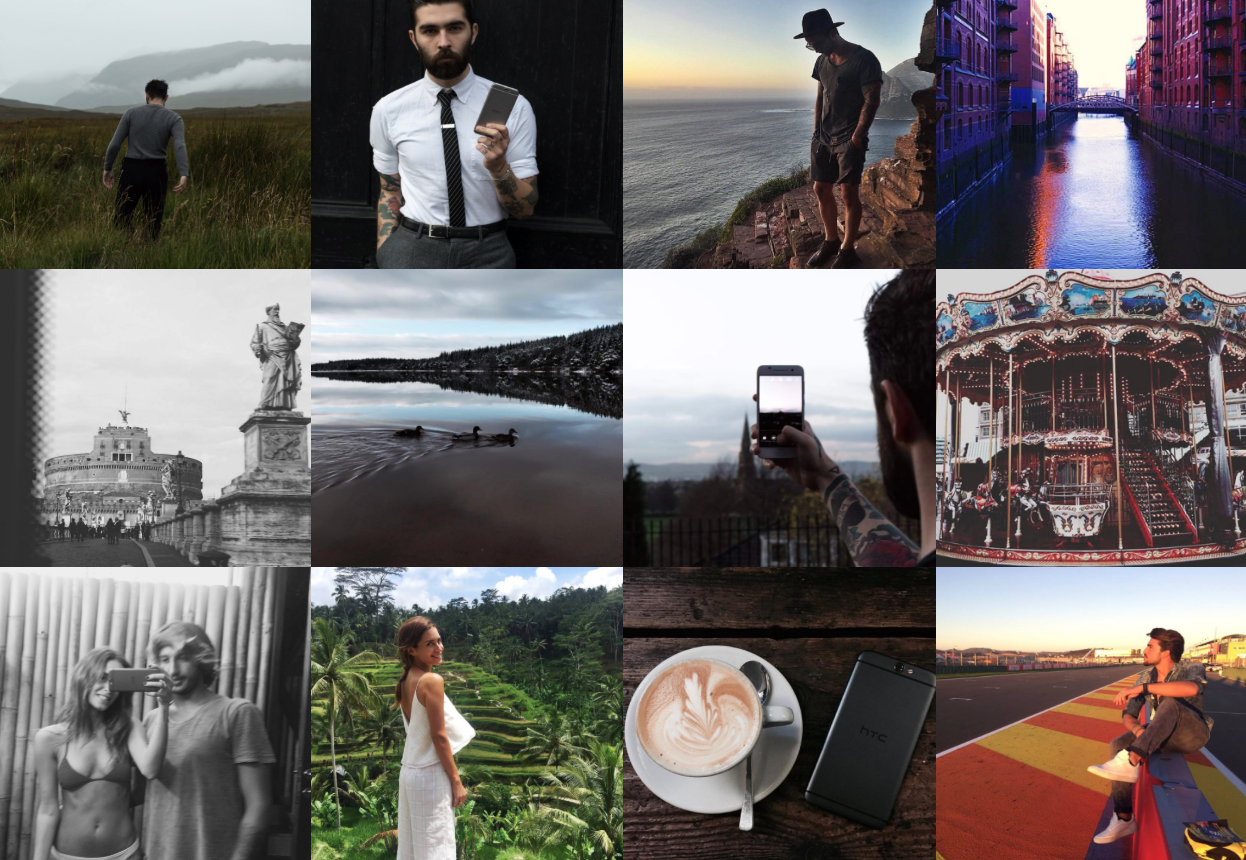 What is the future of advertising?
C: Influencer marketing is the future of advertising. It is absolutely crucial that advertising evolves over time, adapting to the ever-changing needs of consumer. Influencer marketing is the combination of all the aspects of advertising that people enjoy, combined into a method of marketing that is continually growing and expanding. Due to preferences and continued technological innovation, this relatively new field may be the only form of digital marketing that people are exposed to in the future.