The United Arab Emirates is a travel bucket list favorite globally, everything about the UAE emits luxury from the Burj Khalifa to the Louvre Abu Dubai. Most people think Dubai is the center of luxury of the major western brands mixed in with modern Islamic modest wear, but the fashion scene extends far beyond people's expectations of the region. The powerhouses of the UAE are happening domestically with its rich diversity of global influences from the Middle East, Europe, Southeast Asia, and Africa. This major hub combines wide cultural influences, artistic production, and a fresh marketplace for the fashion industry.
These designers visions make their mark and give the UAE a place on the global fashion map. Here are some designers you should look for at the Dubai Mall or check the e-shops if you can't plan a trip out to the gulf anytime soon.
Kage
Fashion label Kage, started by Palestinian designers Arwa Abdelhadi and Basma Abu Ghazaleh, is a contemporary womenswear line with touches of glamour and vintage. Kage has been featured in some of the top fashion publications such as Buro 27/7, Harper's Bazaar Arabia, and Vogue Arabia. Any woman who wears Kage will feel the opposite of restrictions, freedom is felt through the free flowing and androgenous silhouettes.
2. Sana Sheikh
This design house started by Sana Sheikh gives the UAE a taste of Southeast Asian Design influence. Sheikh combines traditional Southeast Asian sewing techniques and her home country, Kashmir as her primary source of fashion inspiration. The floral patterns show the distinctive Persian influence on Southeast Asia mixed with the Kashmiri weaving techniques of threads and beads such as Kani, Ari, Sozni and Tilla. Sana Sheikh's designs look up to heritage craft making which can take up to one year to produce. All of the clothes are made by female Kashmiri artisans to empower them and give them the recognition they need globally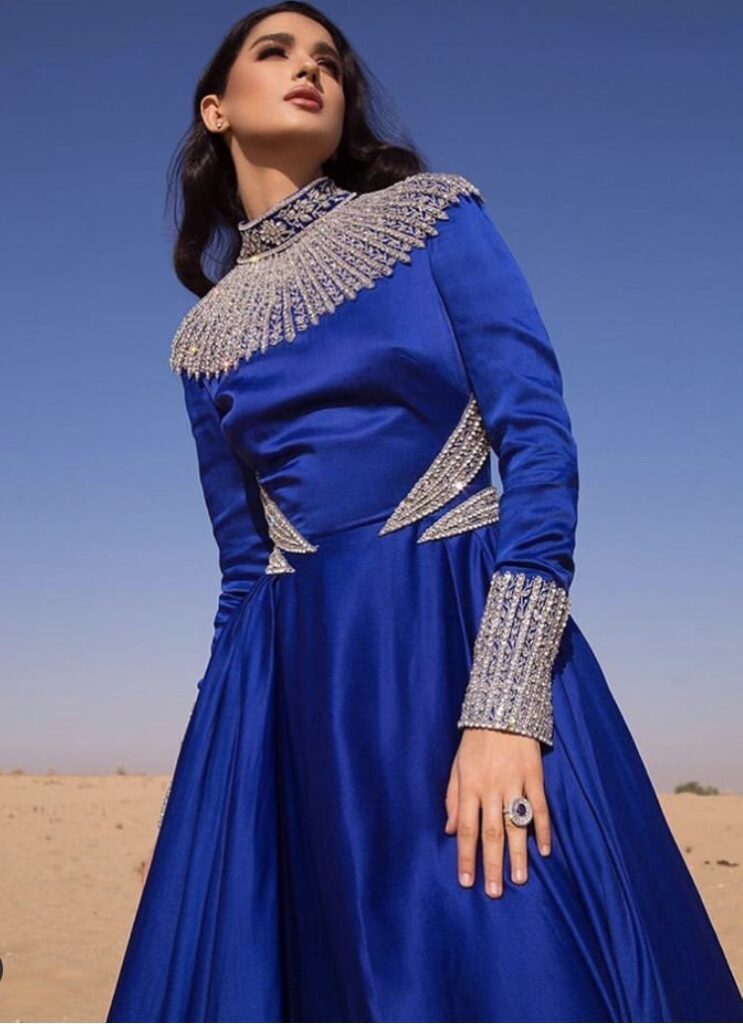 3. Dina Melwani
A fresh take on couture in the UAE established by Dina Melwani who started her own international couture brand, Melwani Couture. The atelier in Dubai is run by experienced couturiers with training from Pariasian ateliers and employed from across Europe and Russia to bring the best quality and flawless cuts, materials and designs. Melwani Couture values feminine timelessness in their ready-to-wear, bridal and couture. The glitz and glamour is spread onto the children with a kids ready- to- wear and kids couture lines.
4. Bint Thani
Bint Thani in Arabic means another girl, which is the aim of fashiondesigner Khulood Thani's brand. The silk turbans, clear lined silhouttes combines the everyday with luxurious designs make any woman noticable. The ready-to-wear line is innovative and sustainable, the sourced fabric OEKO-TEX® is from Japan, which ensures the customer of proper sustainable guidelines for each garment. Khulood Thani was awarded the Woman Leader in Art & Fashion Industry Excellence Award during the 14th Middle-East Women Leaders Excellence Awards in Dubai.
5. MA RA MI
Ma Ra MI is a luxury brand created by Romanian designer, Andra Clitan, who fuses her Romanian roots with other global influences in a simplisitc asthetic. Clitan has lived in different contienents throughout her career, Middle East, Europe and Asia. She is opening the conversation of design and cultural influences through her brand Ma Ra MI. The brand emphasizes traditional cuts, patterns, embroideries and hand weaving, as it calls for attesting to one's idenitity. The importance of traditional clothing connects to history of each individual's story. Ma Ra MI's dresses have been featured in Harper's Bazaar Czech Republic.
6. Zayan The Label
Inspiration from travel and adventure for every new season is the mindset behind Lebanese designer, Zayan Ghandour. She is the founder of the brand Zayan The Label and the standalone boutique in Dubai. Each collection is thought of as a new destination where design influence changes due to narrative and culture. Zayan The Label fuses embroidery, illustrations, and fun cuts and is stocked worldwide in Galleries Lafayette, Harvey Nichols, and online platforms Moda Operandi and YOOX.
7. IAMMAI
Mai Albudoor is an Emirati designer with a background in art, architecture, interiors, graphic design before starting her fashion brand, IAMMAI. Interesting shapes are apart of the capsule collections like an asymmetrical pleated shirtdress, a box sleeved kaftan, and cape abaya. Albudoor experiments with modesty, minimalism, and art to create each one of her elegant designs.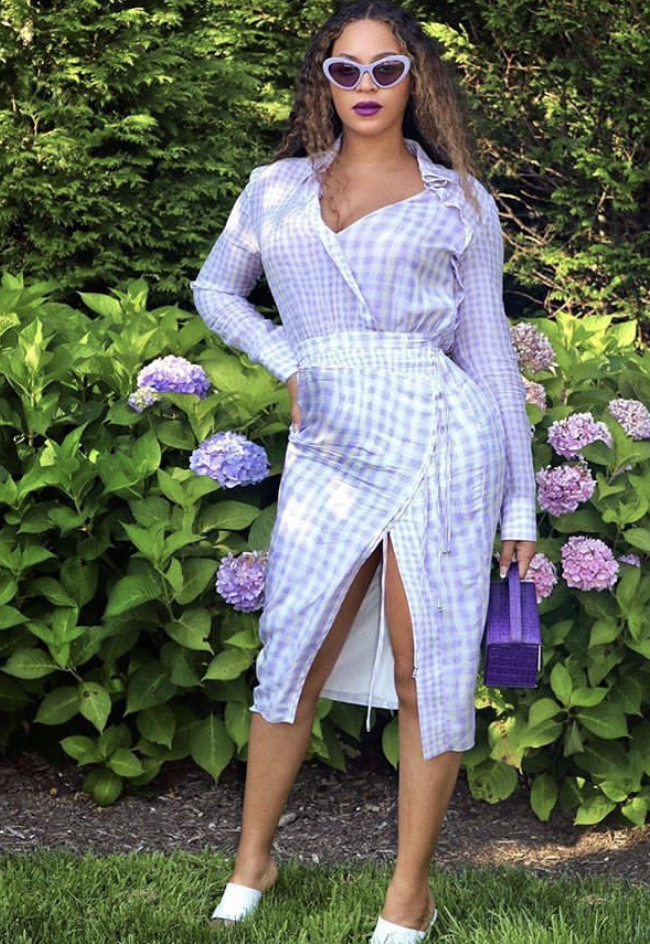 8. L'Afshar
Queen Rania of Jordan, Bella Hadid, Celine Dion and Kendall Jenner all have one accessory in common, the L'Afshar box handbag. The Iranian-British handbag founder Lilian Afshar, combines her skills in architecture and art to create every unique texture, shape and pattern for every bag, clutch and cardholder. L'Afshar is based and made in Dubai, but you can score your next new accessory at one of the leading department stores and e-shops around the world like Net-A-Porter, Bloomingdales and Moda Operandi.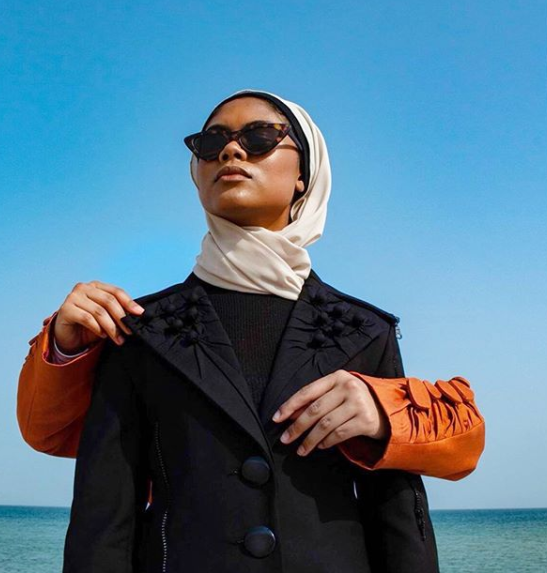 9. Reemami
Born and raised in the UAE, Reema Al Banna's brand Reemami is an edgy, cool, and structured brand infusing strong patterns and silhouettes. Al Banna combines her background as an graphic designer to create whimsical, positive and fun patterns in her line. Reemami has taken traction in the Arab world, as Queen Rania of Jordan has been spotted wearing two of Reemami's designs. Also, Reemani's designs has landed two covers on Arabian Woman and Pose. Reema Al Bana's biggest achievement includes The Vogue Fashion Prize in 2016 giving her brand popularity in the US and the UK.
10. Arwa Al Banawi
Arwa Al Banawi uses her Saudi roots to create a traditional yet contemporary perspective on the high end and streetwear fashion. Al Banawi's brand represents "the suitable woman," or a woman who is always on the go. Al Banawi's iconic designs are her tailed suits and graphic tees. Al Banawi's designs are so popular with the Middle Eastern street fashion scene where she collaborated with iconic American brands, Levis and Pepsi. In 2019 Arwa Al Banawi was recognized as GRAZIA Middle East's Designer of the Year, this is no surprise because of the brand's delivery on empowering women while mixing the influences of Arab culture and the West
The Middle East is a vast fashion region beyond the kaftans, hijabs and abayas. The list of designers keeps growing beyond the United Arab Emirates, to learn more about the upcoming fashion designers and businesses, check out Fashion Trust Arabia, which is the first prize that provides financial and business support to designers across the Middle East and North Africa. The designers with the FTA prize might end up on a major online retailer such as MatchesFashion like past winner, Zyne's a handmade shoe brand from Morocco.