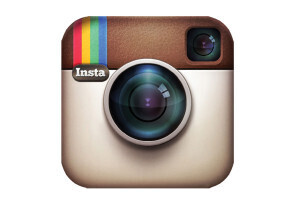 In 2014 we had a lot of new trends set the tone for the industry as well as a lot of fails that will probably never make it on a haute couture runway show, or even in the display windows of River Island, Topshop/Topman or Zara.
Now you would think as a celebrity; exposed to the public on such a large and global scale with media attention always being placed on you, you would hire a half decent stylist? Not necessarily the most expensive but one that can actually cater to your individual style.
Unfortunately there were a lot of fashion fails in 2014, this top 10 will probably make you remember who not to look to for style references anytime soon!
1. Miley Cyrus' silvery mess at during Art Basel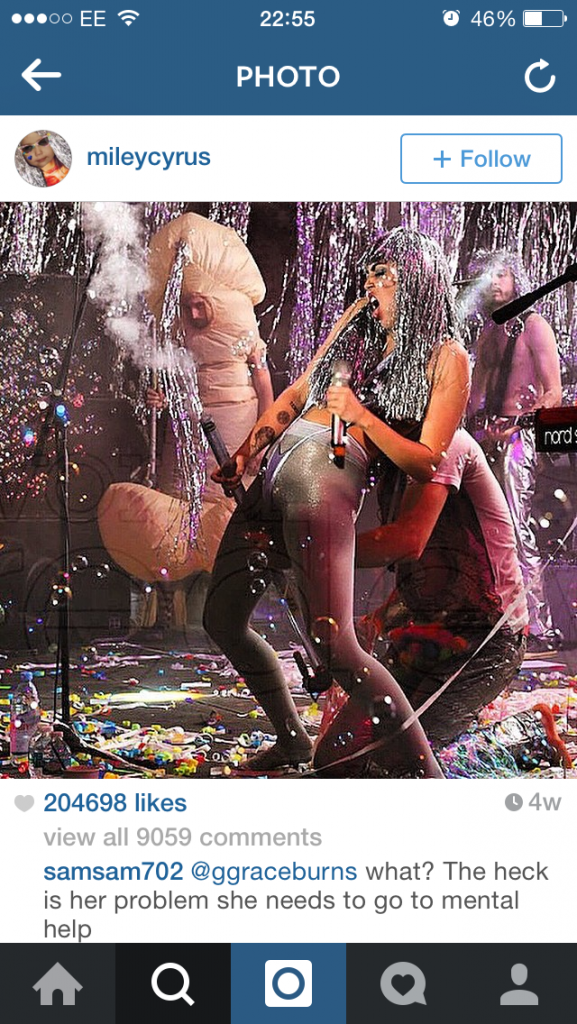 In December 2014 Miley Cyrus attended Art Basel, an art extravaganza; so given that she attended an event that was clearly 'artsy' she did in fairness, dress for the night's theme. However the unflattering silver sheer tights and disco ball silver pasties are an enormous no. Her forced style is becoming exhausting, isn't it?
2. Iggy Azeala's weird funeral/Mum attire at the 2014 American Music Awards
As controversy continues to revolve around everything that is Iggy Azeala and her 'rap' career, Iggy 's outfit of choice at the American music awards 2014 generated a ton of memes (you can do the research yourself) mocking her outfit of choice.
The all black outfit and buttoned to the top collar was note a cute look. At all
3. J.LO's  Ariana Grande inspired stage costume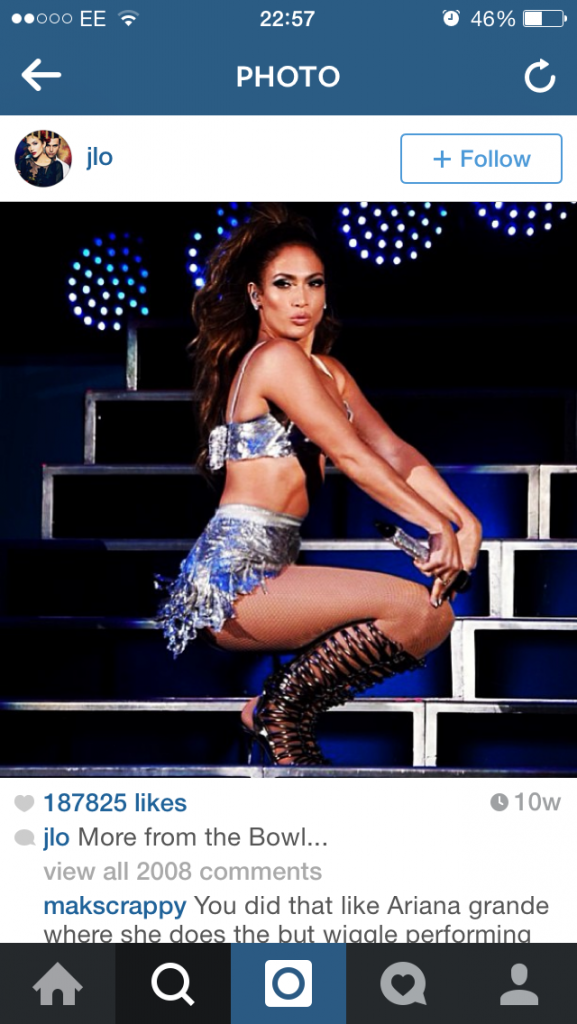 Jenny from the block is no longer 20, so there's no explanation for her Ariana Grande inspired metallic skirt and bra top. She even had Ariana's signature ponytail while dropping it low at the 2014 'We can Survive' concert. Maybe 10 years ago or so Jen.
4. Kanye and Kim's Balmain disaster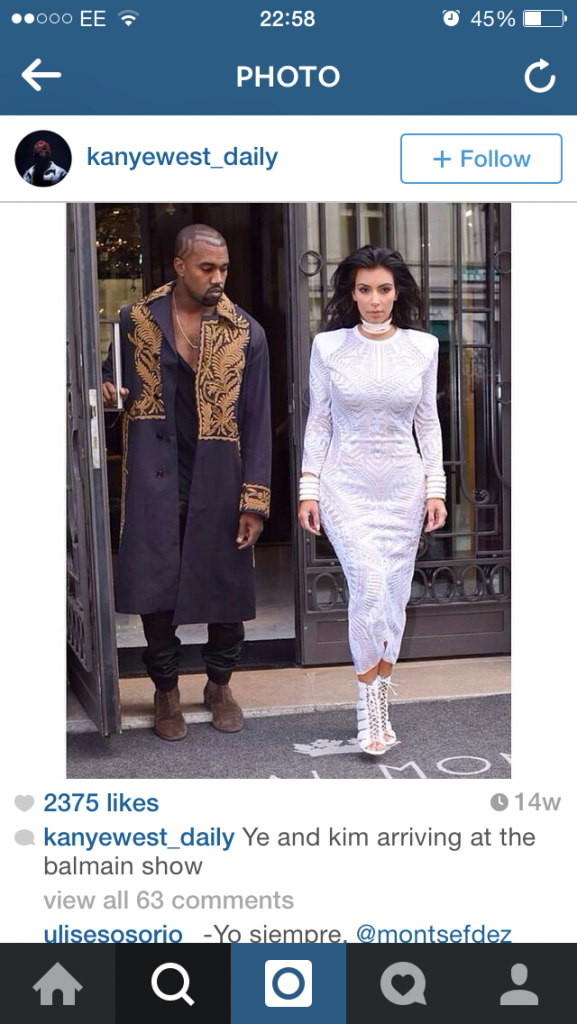 Last September during a stay in Paris, Kim and Kanye were pictured leaving a hotel in Paris during fashion week and while the style icons continue to turn heads on a daily basis this, was a horrendous misstep.
The pair pictured in Balmain walked the streets of Paris almost looking like they were on their way to a fight for PlayStation's popular video game- Tekken Tag.
This look just really didn't work. Sometimes I wish Kim would learn that less is in most cases always more, what was up with the odd accessories to accompany the already busy detailing on her dress?
5. Kendall Jenner's Balmain shoot…featuring cornrows?
 First of all, Kendall Jenner and cornrows should never be a thing. Let a lone a collaboration, second of all goodbye.
6. Justin Bieber's forced 'street' style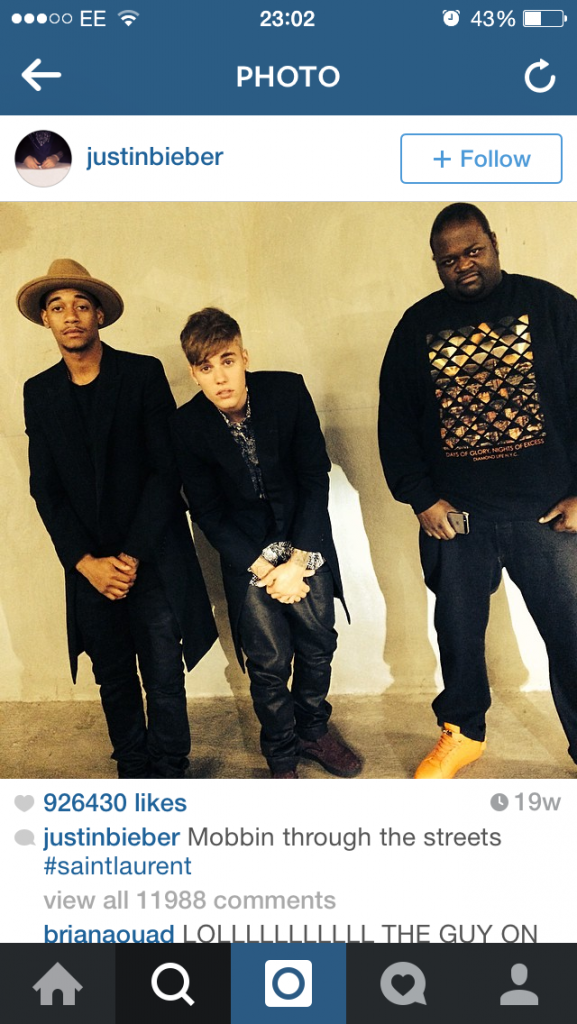 I'll be quite happy when the day comes that Justin Bieber realises that he is not a rapper from the streets of Compton. Just… leave the leather look jeans to Kanye, Justin.
7. Ashanti and Ja Rule's On the Run tour inspired look
Ja Rule and Ashanti really set themselves up with this one. From the blonde bob to the stained glass inspired bodysuit to the baseball cap and the New York baseball tee. It was just too easy to make them look as though they were a Bey and Jay tribute act and not multi-platinum selling artists in their own right.
WHY GUYS? WHY?
8. Tinashe's embroided cat mask
Can someone help me explain this outfit? because as I look at the picture to this day I'm confused as to how any of it goes together.
9. Rita Ora's Wilma Flinstone hairdo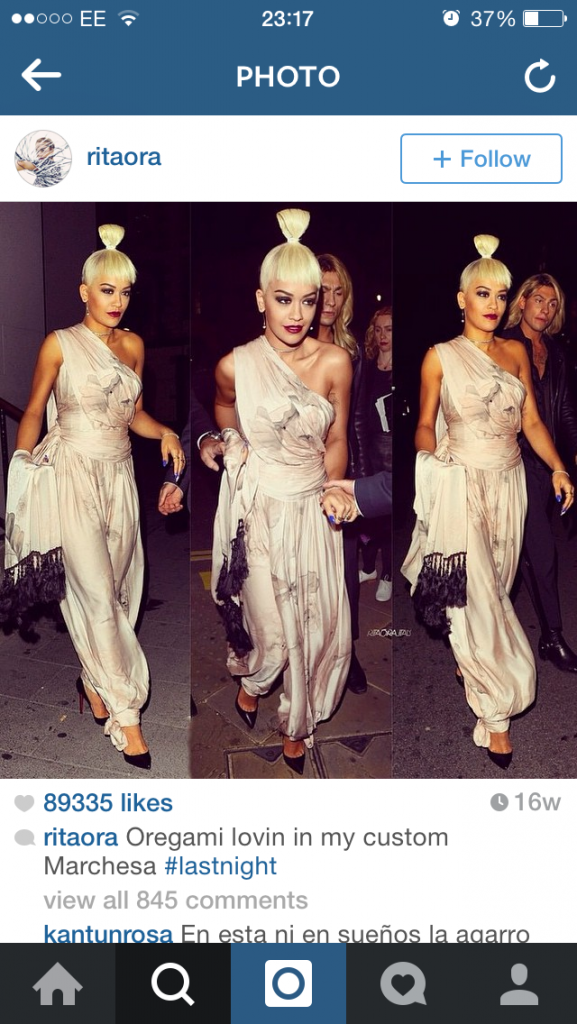 Rita Ora's personal 'style' will always be a hot topic within the fashion world, but did this Wilma flinstone hairdo was a cause for concern.
Oh, Rita.
10. Pharrell's infamous buffalo hat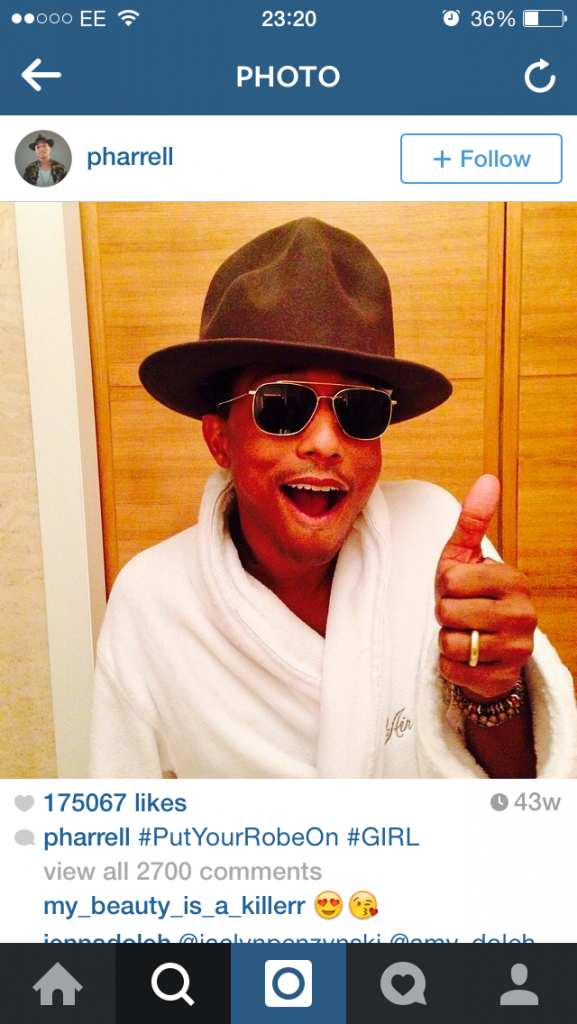 Pharrell spent the most of last year equipped with his infamous Woody from Toy Story hat, which is actually inspired by a collection seen during Vivienne Westwood's Autumn Winter 1982-83 collection called 'Buffalo Girls'.
He wore the hat so much, in so many different colours and sizes that practically every time he stepped out of the house; each hat resulted in hundreds and hundreds of memes.
I do hope he gives his poor head a rest in 2015!