Feeling tired? Our skin is probably fatigued, too. Skin fatigue is mainly caused by a combination of lifestyle factors like stress, lack of exercise or sleep, unhealthy diet, as well as environmental aggressors like pollution or sun exposure. We can't always try to cover up the signs of fatigue that appear on our skin- we need a solution. An enriching and revitalising skincare ritual is crucial for "fatigued skin". Of course, opting for "cruelty free" and "natural ingredients' would be ideal not only for our skin but also the environment. It can be intimidating trying to shop for skincare that caters to your skin concerns while practicing clean beauty. But where can we find products that tick these boxes all at once?
Don't worry. We got you.
---
Drunk Elephant
5. Protini™ Polypeptide Moisturizer
$68.00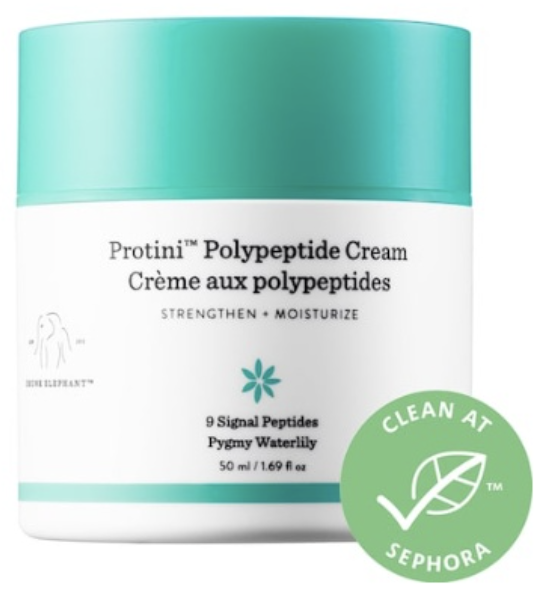 This polypeptide moisturizer features an interesting ingredient. The signal peptide complex, made up of amino acids which form the proteins in the skin, effectively binds moisture to the skin surface which visibly plumps and firms its texture. If your skin fatigue becomes visible through deeper wrinkles or dryness, this one is definitely worth trying out. It also received the Clean at Sephora badge so don't worry about it being toxic or unfriendly to the environment!
---
Kopari
4. 100% Organic Coconut Melt
$28.00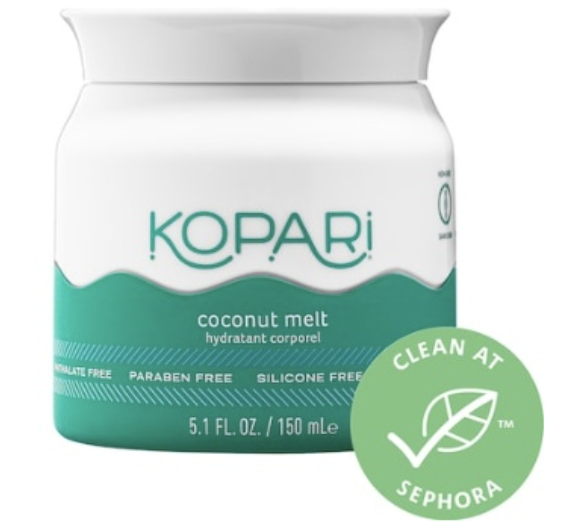 Kopari's coconut oil is great for combating dryness and redness that may result from environmental aggressors like pollution or strong sunlight. It is not only for the face- you can use it all over your body for nourishment! This is a great multipurpose product if you are opting for "skinimalism". You can use it as a moisturizer, hair mask, dry shave oil, a bath boost, and it's safe for babies too. All-natural and vegan, while injecting some coconutty goodness to your daily skincare routine. This one's definitely a keeper.
---
KORA Organics
3. Turmeric Glow Moisturizer
$58.00
Many skincare lovers are already obsessed with the magic of turmeric. It is ultra-hydrating and calms down your skin, helping it to improve from the inside. Its natural ingredients can help to reduce fine lines and wrinkles, while brightening the skin. Skin dullness is a serious consequence of skin fatigue that aggravates with mental stress. Also, it is said to prevent the penetration of ultraviolet rays of the sun into the skin, which is great if you are having a long day out in the sun.
---
Josie Maran
2. 100 percent Pure Argan Oil
$49.00
This multipurpose argan oil from Josie Maran takes the fifth place. It is made of 100% pure and highest-quality argan oil. It is particularly helpful if you have dehydrated skin, for it locks in essential fatty acids and antioxidants. Argan oil fits right in the middle of the spectrum- not too heavy, not too light, making it a perfect everyday addition to your skincare routine for your "fatigued skin". It also received the "Clean at Sephora" badge, so it's claimed to be "cruelty free" and because it is 100% pure argan oil, it ticks the "natural ingredients" box, too.
---
tarte
1. Maracuja Oil
$48.00
The ultimate number one product for "fatigued skin" that is "cruelty free" with "natural ingredients" is Tarte's Maracuja oil. This oil is a vegan, multitasking powerhouse from maracuja seeds that promotes firmer, brighter, and smoother-looking skin. It is claimed to rejuvenate cuticles, cracked elbows, split ends, and any other part of your body including your face that could use some extra flower-powered hydration. At this point, this bottle is inarguably a bottle of pure magic.
---