#MESSMUSIC
For the last few decades, music and fashion have always worked hand in hand and fashion has helped fuel the music industry and take it to new heights.
Some of our favourite icons have rocked pieces by Gucci, Givenchy, Versace and Valentino since the early '90s and looks taken from certain popstars most popular music videos have enabled them to be named fashion icons; many have also seen their image and looks replicated by their peers and fans.
Can you remember some of your favourite fashion moments from music videos?  Some will trigger nostalgia and make you reminisce on your teenage years and others may not be personal favourites, but as long as they're memorable, they've served their purpose.
Let's relive our favourite Top 8 fashion moments in music video history below to see who made the cut:
1. Britney Spears- …Baby one more time (1998)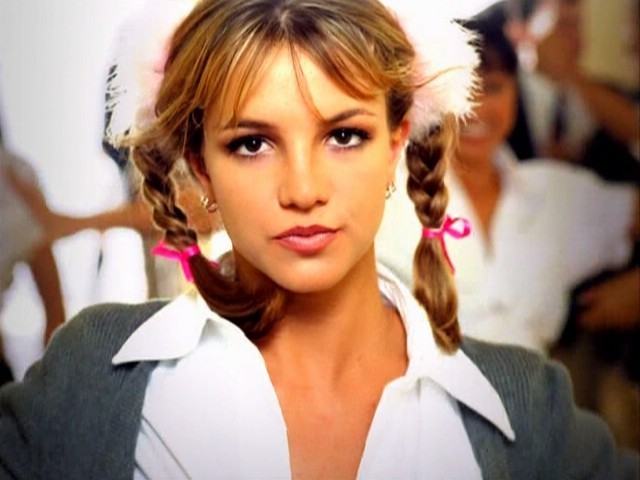 When her debut single …Baby one more time was released in 1998, Britney Spears was truly an unstoppable force and her school girl uniform is probably the most iconic look in music video history.
Simple, yet effective; Britney strutted down her school corridor in pink hair scrunchies, a grey cardigan, a white tied up mid-riff bearing blouse and a black pleated schoolgirl skirt and she brewed up a lot of controversy at the time the video began to gain popularity, as Spears was only sixteen years old at the time. The outfit is on display at the Hard Rock cafe in in Las Vegas, Naveda.
2. Michael Jackson- Thriller (1983)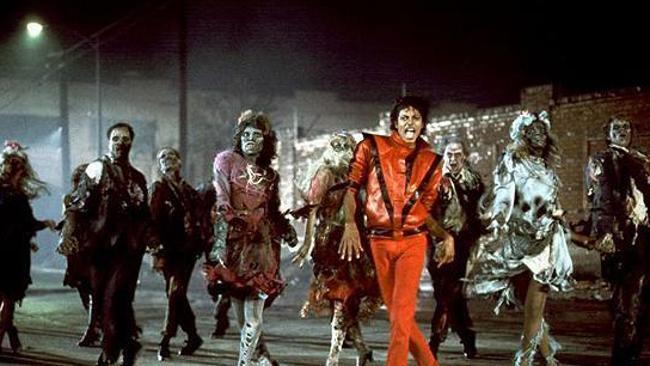 Probably the most popular music video taken out of Michael Jackson's videography, Thriller was a 13-minute long music video and is currently known as the most popular music video in music history.
In the video Michael was seen dancing with the living dead in a red leather jacket, designed by Deborah Nadoolman Landis. The jacket was notorious for its many zips and black 'M' logo and the rigid and angular shoulder pad design.
The jacket has since been emulated by stars such as Kanye West, Justin Bieber and Chris Brown.
3. Beyoncé- Crazy in Love (2003)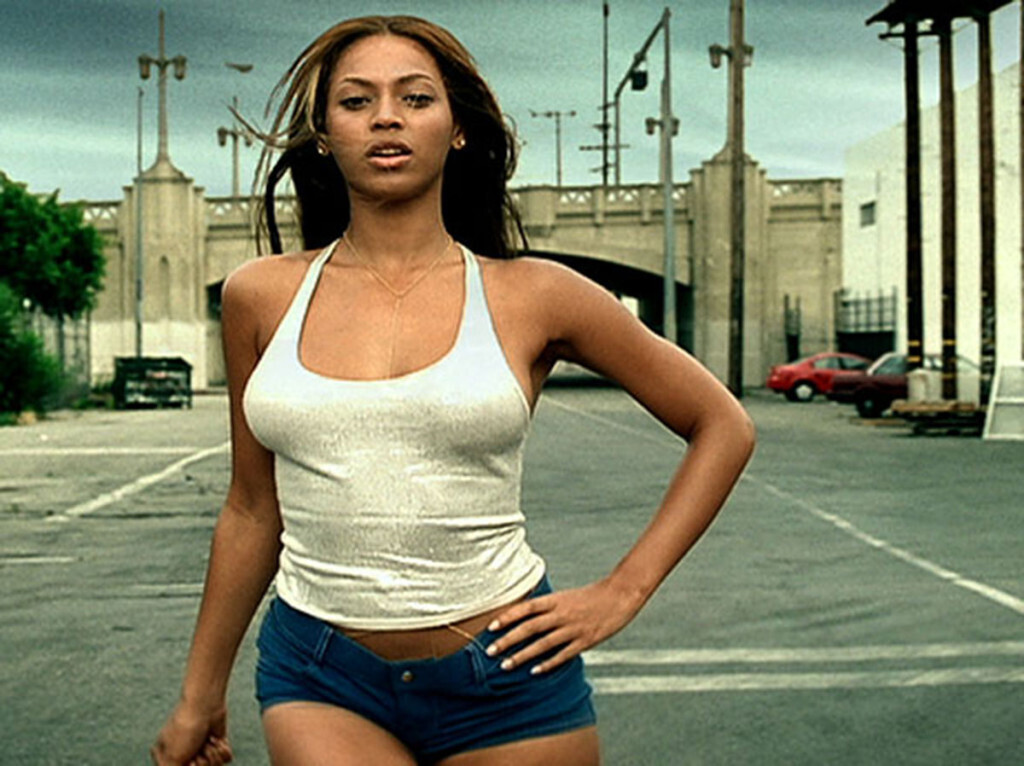 Beyoncé has a lot of memorable looks from her huge music video vault, 55 to date! That doesn't even include the one's with Destiny's Child. In 2003, her mega-hit single Crazy in Love took the world by storm and it was the tank top with silver rhinestones, denim hot pants and red pumps that had everyone talking.
The video starts with Beyoncé doing her infamous strut down a gritty road and the fashion contrast against the gritty road was fantastic.
In July 2014, a Beyoncé exhibit was introduced into the Legends of Rock section of the Rock and Roll hall of fame and the outfit was included along with many other pieces Beyoncé has worn throughout her career.
4. Christina Aguilera- Dirty (2002)
One of the most risqué music videos in history saw Christina Aguilera introduce us to X-tina, as she dropped it down load in a grotty boxing arena in a pair of chap leather trousers and a candy striped bikini bra.
In 2013, the video made its way on to VH1's most scandalously sexy music videos of all time and Christina ranked at number 2, not bad for a video that was censored on multiple music channels.
5. Whitney Houston- I wanna dance with somebody (1987)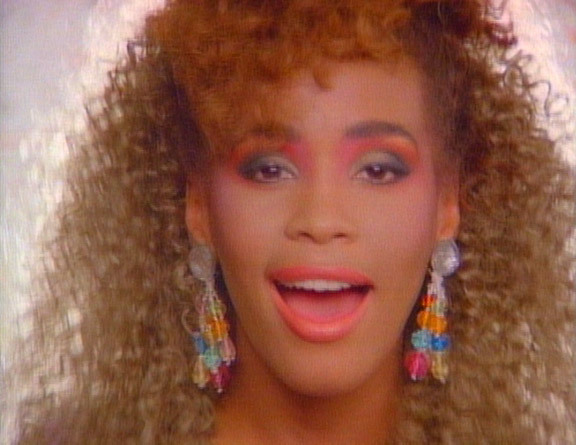 Fun, fresh and vibrant! Just some words to sum up Whitney's video for I wanna dance with somebody. The vocal goddess wore a figure hugging pink dress, bright eye shadow, big earrings to go along with big curly hair and many artists have referenced the wardrobe changes in the video in their work.
6. Kylie Minogue- Can't get you out of my head (2001)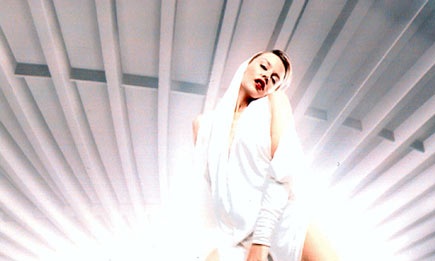 In 2001 Kylie Minogue released the video for Can't get you out of my head and in the video, she can be seen striking various poses against a bright futuristic background in a white hooded jumpsuit, designed by London-based fashion designer- Fee Doran and featured a neckline which plunged down to her navel.
7. Lil' Kim Crush on you (1997)
Lil' Kim is definitely one of the most iconic figures in music when it comes to fashion, progressive and a trail blazer in her own right; Kim was notorious for her looks and fashion and in her music video for Crush in you she had several different changes in several different colours.
Blue, red, green and yellow we saw it all in the video and Kim still managed to look fashionable at the same time. The outfits from the video are often used as a Halloween costume favourite so the legacy of the video always lives on.
8. Lady Gaga- Bad Romance (2009)
In the Bad Romance video Gaga really paved a way for herself, as we saw high fashion couture meet haunting visuals.
Gaga wore Alexander Mcqueen killer heels, taken from his spring 2010 line. How she walked in them? We'll never know but she did. In fact Gaga wore a number of expensive outfits in the clip, all of which she managed to pull off in a way that only she could.