Where will you be spending New Years Eve this year? From the hustle and bustle of the infamous Times Square ball drop to hitting the slopes of Zermatt with your family and friends. Take a look at our Top 5 New Years Eve destinations to drink, celebrate and relax on the 31st of this month.
New York
If you're looking for some romance this New Years Eve or just a family vacation then look no further than spending this time of the year by watching the infamous ball drop! Grab a ball drop pass which will give you access to parties throughout Times Square and surrounding areas, along with premium open bars for that special once in a year opportunity.
London 
Renown for it's sparkly lights and vibrant fireworks – head over to London on the 31st of this month for a taste of the bright lights for yourself! Tip:  The best places for watching is Victoria Embankment and South Bank. With so many bars and restaurants to choose from, you won't want to miss out on the celebrations! To add more sparkle to your time in London, why not treat yourself for a New Years Eve dinner cruise?
Sydney 
With Sydney's fireworks being the most watched New Year's Eve celebrations in the world, a trip to Australia is definitely something to add to your bucket list! A different theme each year is created for the spectacle, with last year being the theme "inspire" where viewers around the world tweeted messages about how Sydney will inspire them in the New Year. Our best picks to capture the picturesque views, is either the Royal Botanic Gardens or the La Boheme gala at the Opera House.
Hong Kong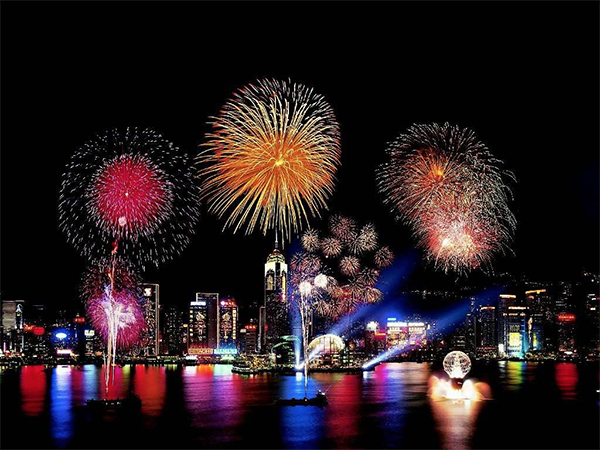 A place full of culture and festivities, influenced by the West and has a major influence of Chinese tradition with New Year being celebrated not once but twice in Hong Kong.  For stunning lights and countdown parties, Hong Kong will surely have something to give you this New Years Eve.
St. Moritz
Our last pick to spend New Years Eve is a more relaxed holiday, spent with family and friends in a Log Cabin and a pair of ski's. Away from the crazy city lights and madness, why not gather around an open fire with your family and friends with a glass of champagne enjoying the festivities of the New Year to come.