Summer is so close we can all but smell the sun lotion, taste the frozen yoghurt and feel the sand between our toes. With that in mind MESS has decided to give a much needed upgrade to the traditional holiday essentials, ensuring that summer 16′ is the most stylish season to date.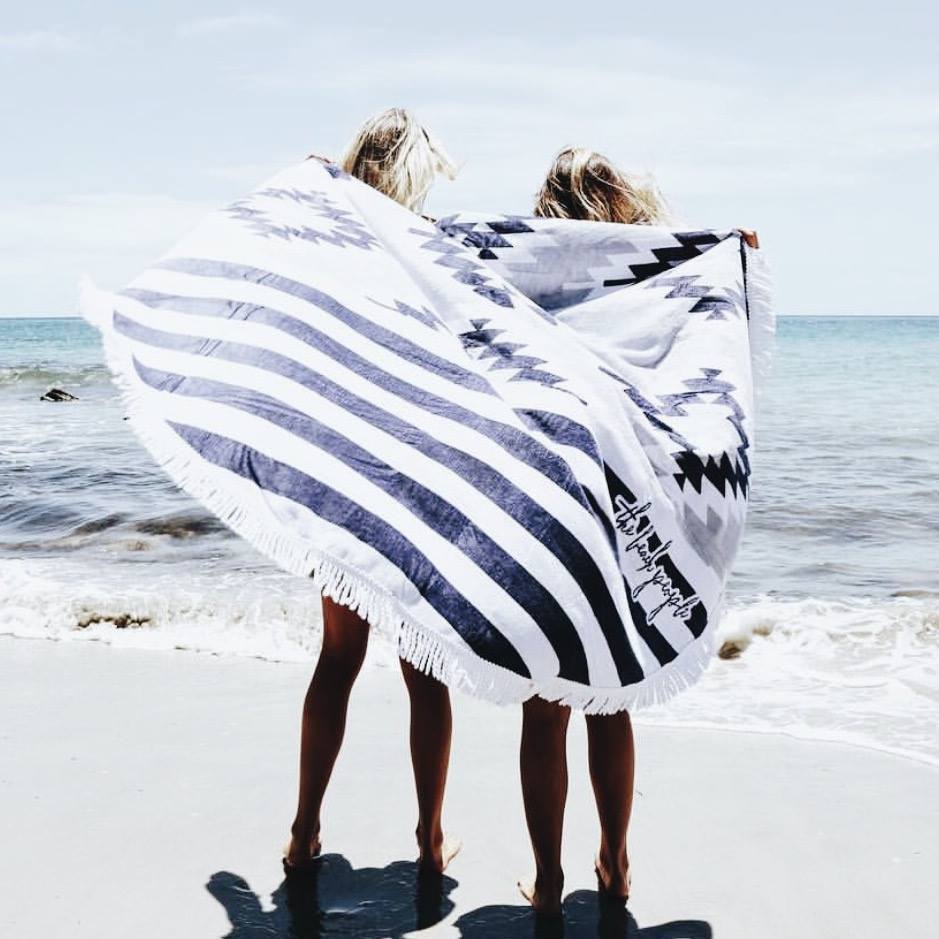 The Towel- The Beach People
Original pioneers of the revolutionary round towel The Beach People have in just three years, become Australia's hottest export. Founded by sisters Emma and Victoria, the accessories brand specialise in what can only be described as 'sea luxe' with a range that includes towels, totes and beach bags. Amassing an incredible 295K followers on Instagram alone shows that the world is more than ready to defy convention, so ditch the rectangle this summer and give your derrière something worth sitting on.
We love: The Majorelle and The Tulum.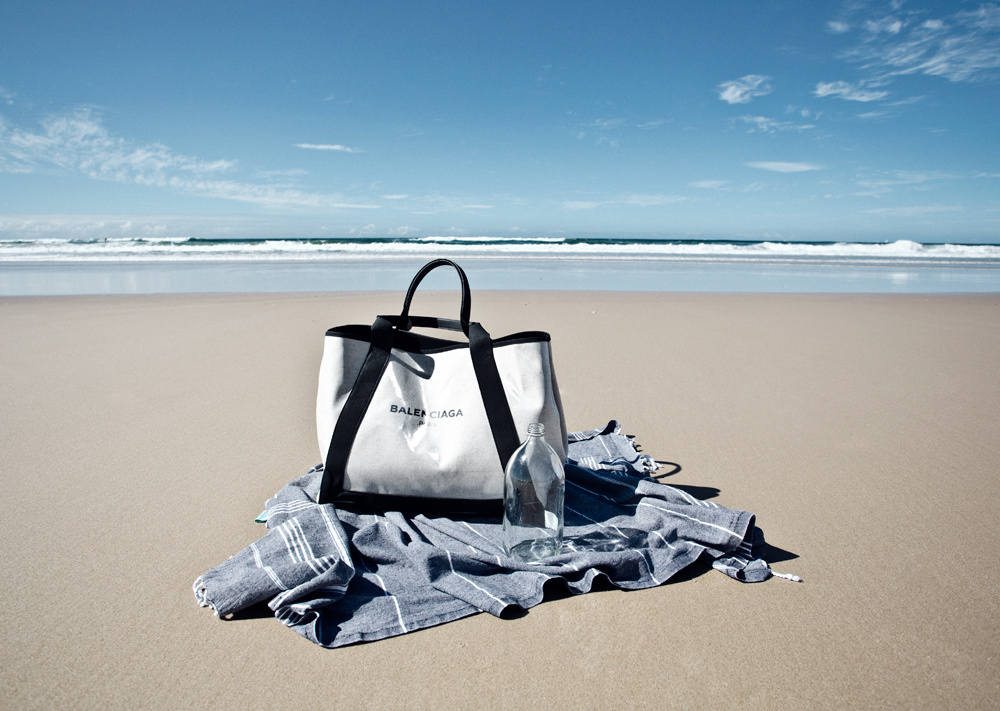 Photo: Oracle Fox
2. The Bag- Balenciaga
How many times have we opted for practical over pretty, when searching for the perfect beach bag? Inner pockets discreet enough to hide worldly treasures, and handles strong enough to carry all of those beach 'essentials' have long taken priority over colour or style. Thankfully Balenciaga have solved all of our beach bag woes, by creating something that is both sensible and swoon worthy (we're talking removable inner pocket and for S/S16, candy yellow stripes). Finally a bag you're not ashamed to be seen with beyond the confines of the sand…
We love: Natural/Black and Marble.
3. The Shades-Quay
Another summer must have, another Aussie label. This time it's Quay, who were 'born roadside on the festival circuit' back in 2004. Over the past decade the brand has grown and evolved to become a cult hit and celebrity favourite, regularly seen on the faces of Gwen Stefani, Beyonce and Gigi Hadid. No doubt their popularity has something to do with the oh-so stylish designs as well as the oh-so affordable price tags, meaning there's no excuse not to bag a pair of shades before your summer vacation starts.
We Love: Cherry Bomb and My Girl.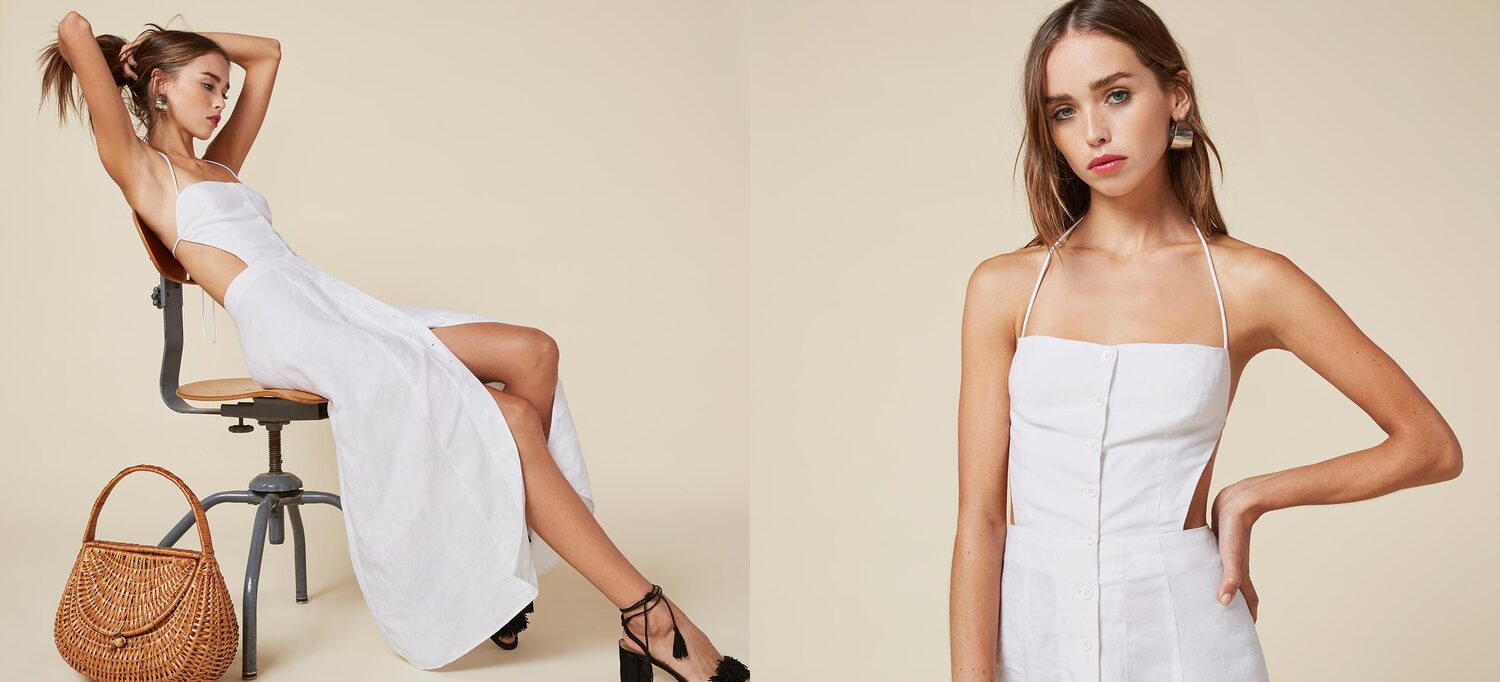 4. The Dress- Reformation
Forgo a sarong for a chic summer dress that can take you from the sizzling midday heat to the sultriest of summer nights, without ever having to change out of your sliders. No mean feat but Reformation promises to do just that with clean and classic collections which are both designed and made in LA. Combining timeless staples with responsible, sustainable and ethical manufacture, Reformation has gained a cult following with the most fashionable and knowledgeable of the pack. But be warned, mass production isn't in their nature so everything is made in limited runs, meaning you might just find yourself joining a waiting list or regretting every decision you ever made, that lead you to seeing the words SOLD OUT.
We love: Banker and Lily