Now, we know that the fashion industry can get a bit "risqué" with the trends and sometimes when looking back on the top trends of the century, we ask ourselves "What was I thinking?!"
I don't know about you, but I have definitely been an offender of several trends, which I would not be caught in dead today! Here are only a few that really should not have been worth all the hype back in the days.
Crocs: I don't even know where to start when talking about Crocs. Sure they can be somewhat comfortable… I guess, but in reality, so are Converse and those are much more socially acceptable to wear out in public. So let's make sure we don't fall back down the wrong route.
Tiny backpacks: Yes, these were a thing and no one really understands why. Small backpacks are simply not practical. You can barely fit a wallet, phone, camera etc. Not to mention, they also make you look a lot bigger than you really are.
Corset/Bodice tops: Only one word comes to my mind when someone is seen wearing them out in public. Halloween. They aren't only unflattering, but just imagine how uncomfortable they must be! All in all, they really aren't a good look, not even when worn on a night out… maybe only on the 31st of October. Maybe.
Clear Bra Straps: Whoever thought that clear bra straps would prove to seem "invisible" when worn with strapless and halter neck tops was definitely wrong. Let's just say that today we're thankful for strapless bras.
Sneaker Wedges: I know these have definitely made a recent come back in the fashion world as they have been seen worn by numerous celebrities and bloggers but they really aren't at all worth the hype.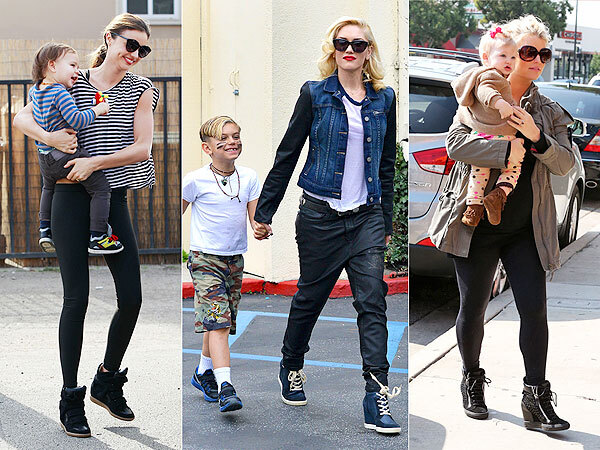 Trucker Caps: It's surprising that these were even a trend but Justin Timberlake and Ashton Kutcher were avid fans of this trend back in the days.
Shell Suits: This polyester trouser/jacket combo really won't do you any favours, you will probably look like a walking sweet wrapper. Still I find people, mainly in the UK (as that is where the trend originated from), still sporting this so-called "trend".
Were you or are you still an offender of any of the trends listed above? Comment down below!