Copenhagen Fashion Week AW21 Digital Edition ran from the 2 – 4 February 2021
---
The latest coronavirus restrictions did not stop Copenhagen as they launched their fashion week completely online from the 2 – 4 February. With digital-only fashion shows, Q&A's and 'small talks, big conversations', we get a glimpse of what is to come this season for leading fashion designers.
The challenge of running a fashion week digitally did not halt creativity, yet rather, heightened it. Many designers made use of our reality as we know it as groundwork for their creative inspirations, producing pieces of art exhibited in the form of innovative artistic films and storytelling to showcase their AW21 collection.
We have collated some of the highlights from the AW21 collections which, through the use of digital presentations, invite viewers to reflect; to reflect on what has been, what is, and what is to come.
Gestuz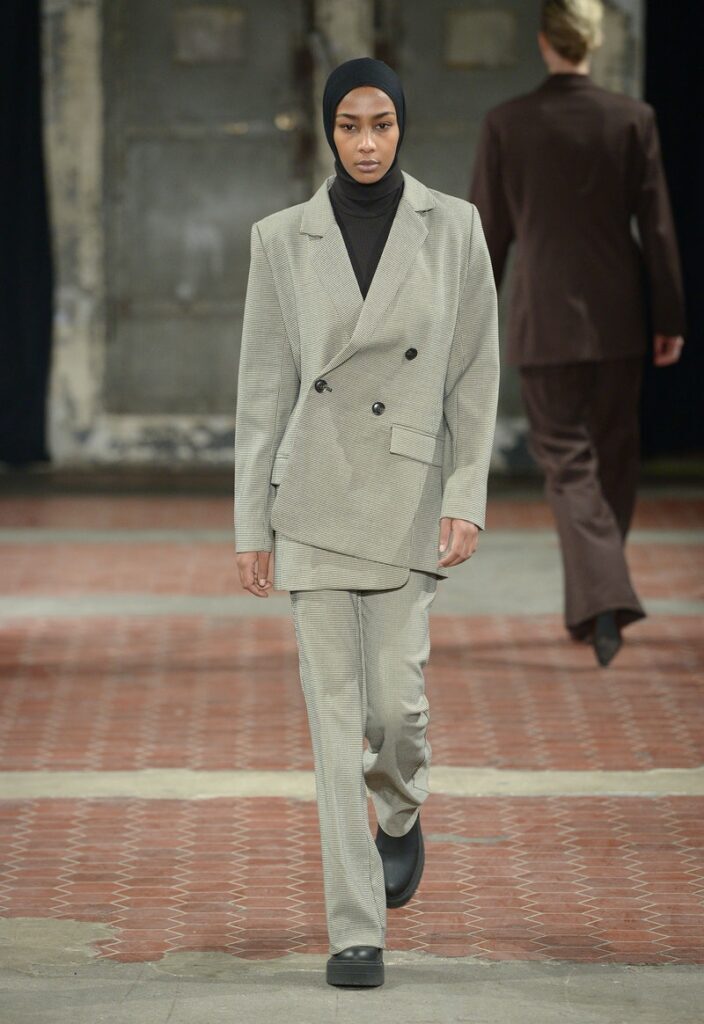 Through a minimalistic runway, the label Gestuz embraces the current circumstances by bringing together both physical and digital elements in their AW21 collection. The physical catwalk presenting the designs is surrounded by digital screens exhibiting pieces and materials from the collection.
The design of the new collection is inspired by the Nineties woman and the strength and independence of "a woman who knows what she wants", says creative director Sanne Sehested. With our lives turned upside down, forcing the world to slow down, Gestuz reflects this in the design and production of Gestuz's collection. Gestuz has focused on the craftsmanship and longevity of their pieces, investing in timeless pieces, over the speed and quantity that is reflected more in our lives, and in fashion, previous to the pandemic.
Lovechild 1979 – Destination Unknown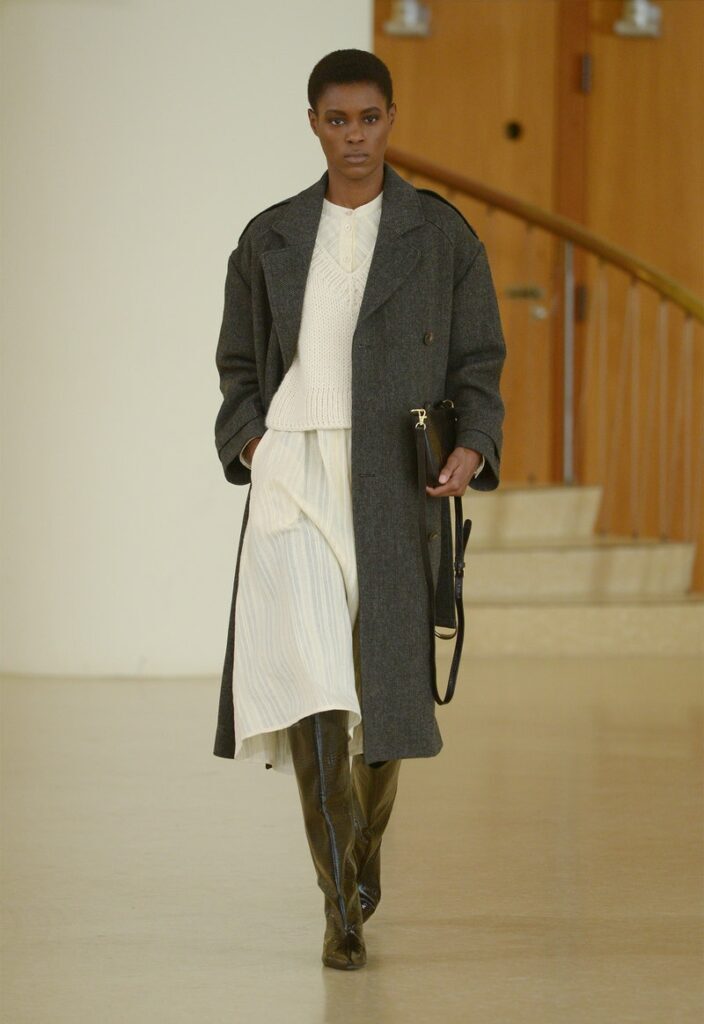 "In reality, no one knows where we are headed. Now less than ever. The destination is unknown, and we are all headed there together. That is the beauty of it all."
Airports present a unique opportunity to people-watch, with an international hub of strangers all going to different places, the beginning or end of unknown adventures – the moments we now long for. Lovechild 1979's AW21 digital presentation captures the beauty of these smaller, everyday moments.
With models acting as strangers finding their gate in an airport, Lovechild 1979's collection presents timeless, elegant pieces made up of natural fabrics. Despite the normality of our everyday lives not being possible, Lovechild 1979 demonstrates our ability to adapt and still find creativity, strength and life within the current circumstances.

Utilising the concept of 'going places', Lovechild 1979's digital presentation is grounded in the reality of today. The show reminds us that we are all currently living within an unknown adventure with an unknown destination – nobody can predict the future. Lovechild 1979 encourages us to look to the present and find beauty in what is.
Baum und Pferdgarten – The Lockdown Show
Baum und Pferdgarten presents eclectic and bright designs including traditional yet colourful knitwear and bold puffer jackets in their autumn-winter AW21 collection. Creative directors Hestehave and Baumgarten aim to "empower people in finding joy in dressing for themselves", allowing space for self-expression within this lockdown.
Baum und Pferdgarten's embraces a digital presentation, showcasing the collection through 21 people around the globe in their hometowns. The presentation reflects the bold design of their collection by transporting us to a diverse range of locations, within people's home, to the urban structures and the streets contrasting to the beach, the countryside and other, beautiful landscapes which they were inspired by.
A spoken-word reflection runs over the visual presentation encapsulating many of our feelings regarding the current climate, "we were close, now we wear our closeness as clothes". Baum und Pferdgarten encourages us to dress for ourselves when there is nothing and nobody to dress for – showing us that we do not need a reason.
Holzweiler – The Twist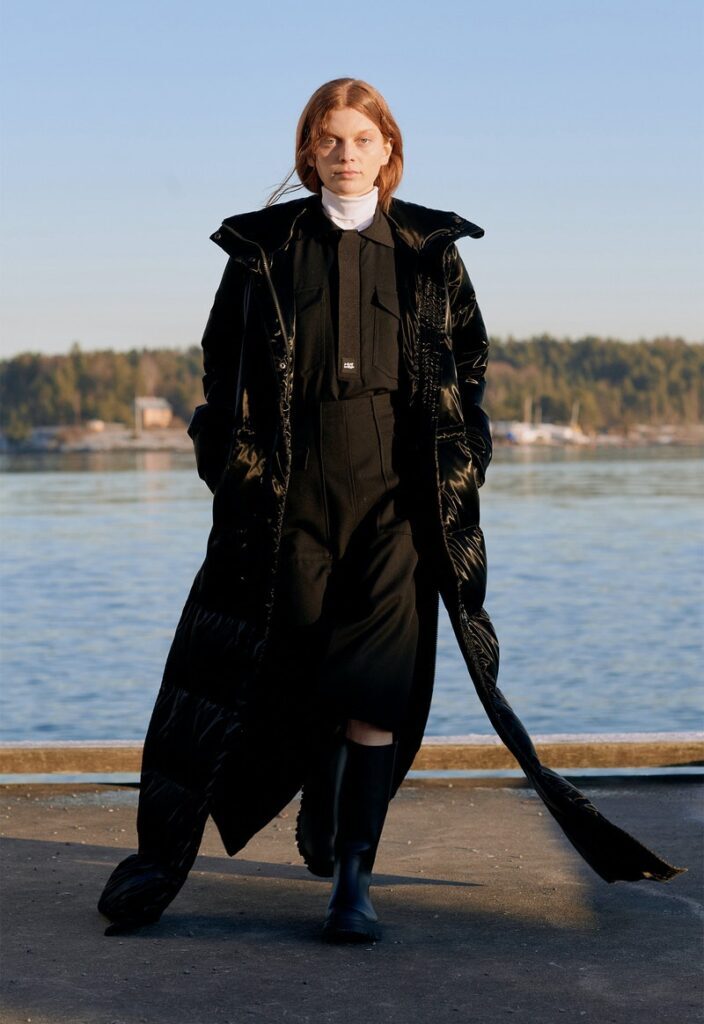 Holzweiler digital presentation reflects on the twists and turns we have felt in 2020 when our lives were flipped in different directions. The changes that we have all experienced were reflected in their AW21 'Twist' collection, creating twists on classic designs.
Holzweiler's presentation reflects on what has been, and looks to how we can tackle the challenges we are all facing:
"As the year 2020 came and brought with it a new decade; it turned the world upside down. Wildfires, a pandemic, increasingly more unstable 1st world societies, black lives matter, loss of rights for women, loneliness, hunger, war and increasingly more instability and division between people."
Sustainability
"Copenhagen Fashion Week is the cultural and commercial meeting place of the Scandinavian fashion industry. This gives us an enormous responsibility and the potential to create impactful change in the industry at large. By taking this direction we go from being a traditional event to being a platform for industry change,"

Cecilie Thorsmark, CEO of Copenhagen Fashion Week.
Aware of the substantial environmental and social impact of the fashion industry, CEO Cecilie Thorsmark has recognised that "we have a voice and an ethical obligation to use it." This year, CPHFW have announced momentous changes that they will be making in how the fashion week runs will be executed in their efforts to become more sustainable.
CPHFW AW21 launched an Annual Sustainability Report providing an update on the first year of CPHFW's three-year Sustainability Action Plan. The Action Plan strives to make a substantial long-term change for how the fashion week is run, encourage fashion companies to implement ethical business practices and inspire the fashion industry to become more sustainable. By outlining how the fashion week will transition to a more sustainable one, these transitions demand new sustainability standards for participants who want to showcase their collections at CPHFW to encourage fashion companies to make similar changes.
House of Dagmar – Winner of Sustainability Award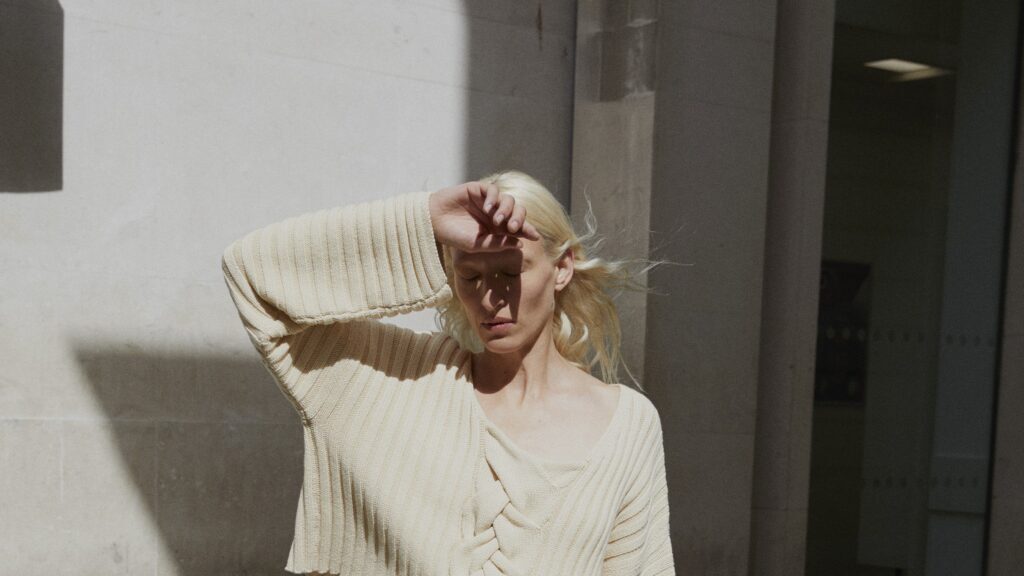 Congratulations to House of Dagmar, the Swedish fashion brand who won the First Zalando Sustainability Award. House of Dagmar was recognised for their ethos towards sustainability and how this is implemented into the brand's business model and supply chain.