Now that we are well into summer we have seen celebrities commit some unforgivable fashion crimes so here are a few tips on how to avoid these embarrassing errors.
Selena's Short Shorts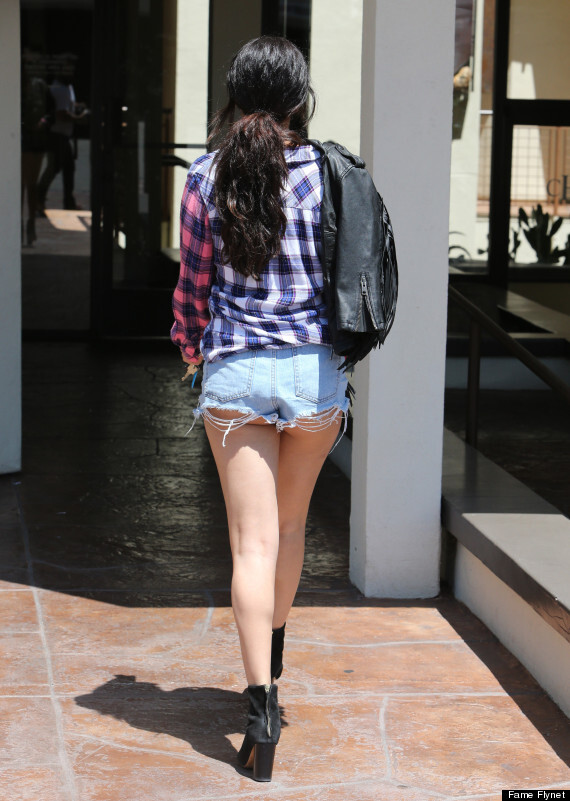 Selena Gomez was spotted putting her derrière on display on her way to a meeting in LA as she was sporting some very short shorts this week.  Shorts are a summer essential in everyone's wardrobe as they are a good way to keep your legs cool in the heat, they can be worn with a simple t-shirt and sandals or over bikini bottoms at the beach. A good way to avoid this oops moment is by asking a trustworthy person to have a look at your behind before you head out
2. Gwyneth's Visible Bra Strap
Back in 2007 when Gwyneth Paltrow was promoting a Estee Lauder's Pleasure fragrance she was wearing a beautiful off the shoulder dress which was unfortunately being overshadowed by the dreaded black bra strap. Wearing a dress during the summer is a good way to keep cool and look good doing it. For strapless or off the shoulder dresses the are many different ways you can pull of the look without flashing the strap, for example you can wear a strapless bra or even an adhesive bra for a clean look.
3. Kim's Small Shoes
During her pregnancy Kim Kardashian was seen wearing different high heeled sandals that were too small for her swollen feet on more than one occasion. Although wearing sandals are a good way to air out your feet during the summer it is essential to wear the right size if you want to avoid painful blisters and sore feet.
4. Katy Perry's Loose Bikini Bottom
Swimwear is one of the many things that pop into mind when thinking about summer and with so many options to choose from its important that it looks good and covers everything while providing support and keeping everything in place. Unfortunately Katy Perry had to learn that lesson the hard way, during a trip to Raging Waters in San Dimas the water was got too rough and it became impossible for her bikini bottom to stay put. Exposing her bare bottom. To ensure that this embarrassing mishap doesn't happen to you take a close friend swimwear shopping with you.
5. Jennifer Hudson's Sweat Patches
Sweating more during the summer is normal as its the body's natural way of keeping cool so it's nothing to be ashamed about. However when you're on the red carpet it can be embarrassing, unfortunately this happened to Jennifer Hudson during the Chicago International Film Festival. The sweating could be kept at bay by putting some baby powder on the underarms or purchasing adhesive liners that will soak up the sweat before reaching the clothing.