1. Stella McCartney confirms Menswear collection 
Hot on the heels of  the release of POP- which saw Lourdes Leon make her model debut as one of the fragrance's four famous faces- Stella McCartney has confirmed reports that she will expand her self-titled label to include a menswear line.
In an official statement (or should that be teaser?) McCartney stated that the collection "will take a modern approach to menswear, encouraging seasonless wardrobing, while adhering to the brand's responsible and sustainable ethics." We'd expect nothing less from McCartney who is both a lifelong vegetarian and unwavering animal activist, so don't expect to see even an inch of fur or leather when she debuts the collection this November.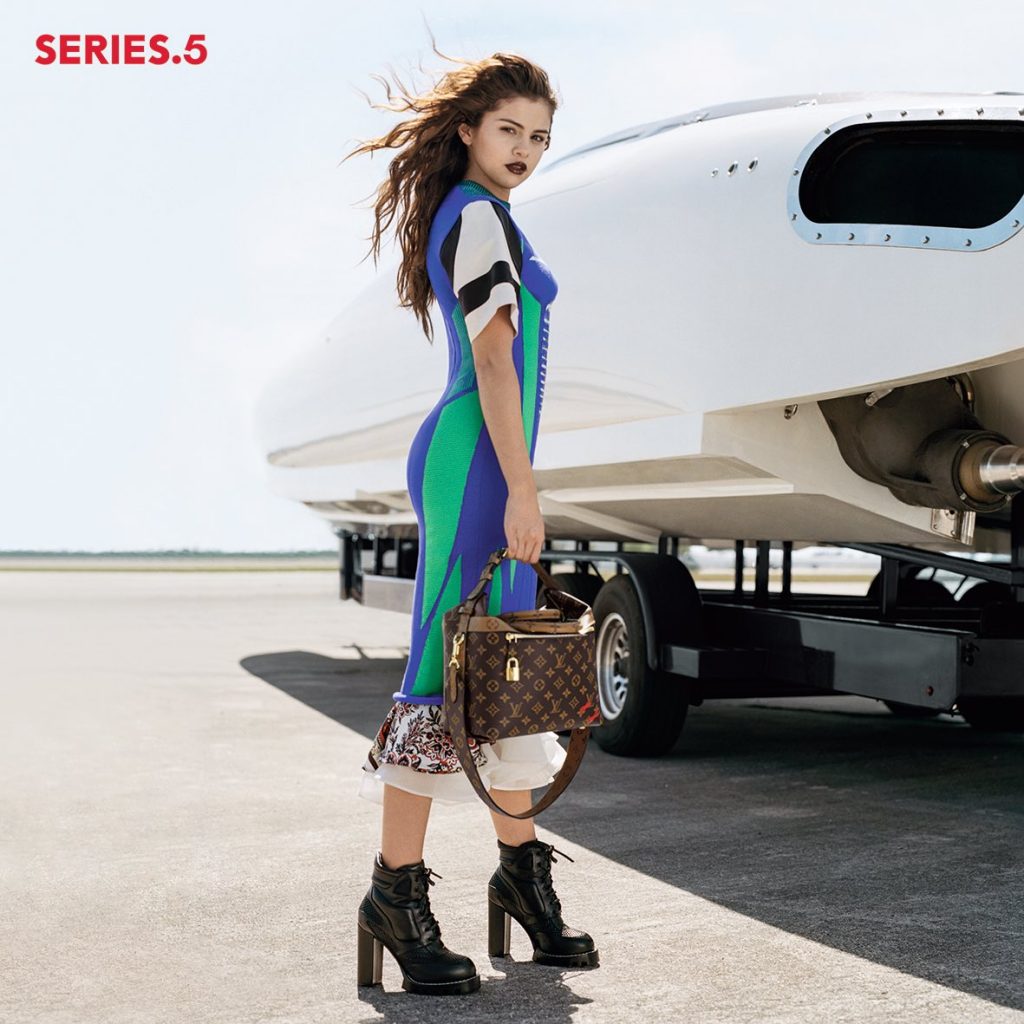 2. Selena Gomez is unveiled as the new face of Louis Vuitton  
Whilst Taylor Swift's personal life has been making headlines world over during the past 48 hours, BFF Selena Gomez seems focused on courting press attention for more favourable reasons. Determined to continue her transformation from child star to serious starlet, Gomez has been channelling not only a more grown up sound but look too.
Following her Louis Vuitton clad Met Gala appearance, Vuitton's creative director Nicolas Ghesquière took to Instagram to reveal an image taken from the 'Series 5' campaign, which sees Gomez as the new face of the fashion giant. Shortly afterwards Gomez sent the Twittersphere into meltdown with another sneak peek pic (see above) which so far has amassed 51K likes and 19K retweets.
The campaign shot by Bruce Weber, is expected to be released in full next week.
3. Fashion is IN: The UK Fashion Industry speaks out ahead of upcoming EU Vote 
With only five days to go until the crucial EU referendum, the fashion industry decided to add some serious (not to mention stylish) clout to the debate at last week's London Collections Men showcase.
In a study conducted by the British Fashion Council, 90% of fashion designers said that they will vote to remain in the EU. So it was no surprise to see the models at Christopher Raeburn take to the runway with the words 'IN' emblazoned on their tops, whilst the designers behind Sibling took their bow wearing Katharine Hamnett inspired 'IN' tees.
Of course this isn't the first time time that the world of fashion has voiced its opinion on the impending vote. Never one to shy away from politics, Vivienne Westwood has been seen utilising her social media presence in an attempt to encourage young voters.
Among the photos posted to her Instagram account include a picture of Westwood wearing a t-shirt which reminded voters of the registration deadline whilst another, showed a group of young people holding a poignant placard with the message 'Democracy, peace and human rights have many enemies. Brexit will make them stronger. Only as a united Europe can we stand in their way. Have your say.'
4. Missy Elliott announced as the new face for Marc Jacobs 
Another fashion house, another famous face to front an A/W 16 campaign and yet again, another female musician. This time it's Marc Jacobs who exclusively revealed on Instagram (seemingly fashion's media outlet of choice) that Hip Hop artist, producer and all round legend, Missy Elliott as his latest muse and face of the brand. He posted the above photo, with the following caption:
"MISSY, Supa Dupa Fly From the moment I heard, The Rain, back in 1997. I was entranced by the genius rhythms and brilliant rhymes of Missy Elliott. Missy's music has kept me and my design team happily energized through countless weekdays, weeknights and weekends during those long hours of sketching, fitting, styling and doing looks.

In addition to the boundless energy of her music are the visually pulsating and wildly cartoon-like music videos she made in collaboration with the talented and visionary, Hype Williams. I am in continued awe of Missy's ability to push the boundaries of the style of music both to the eye and to the ear. It was a dream of mine to work with her and I'm happy to share this portrait by David Sims for our Fall '16 campaign."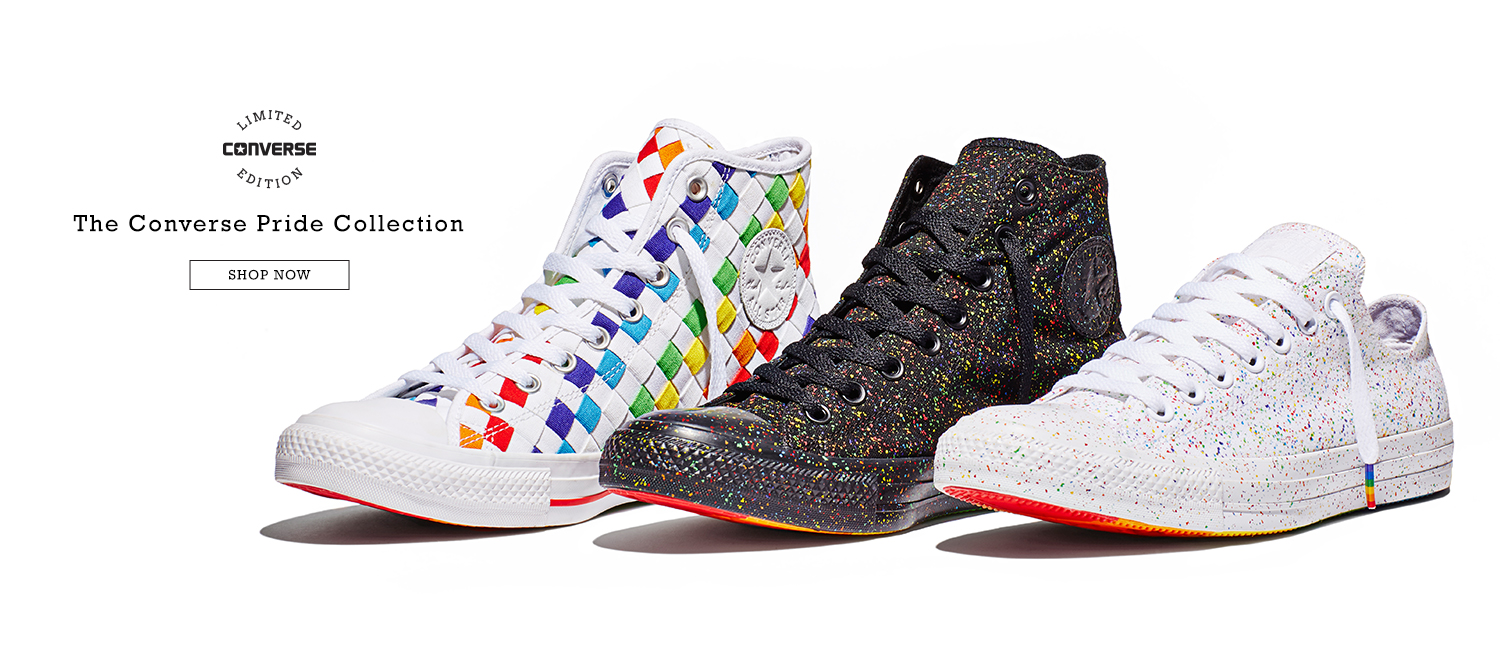 5. Share The Love with the Converse Pride Collection 
In the wake of last week's tragic mass shooting at gay club Pulse, in Orlando, we thought now would be the perfect time to remind you of the quite frankly, awesome collection that Converse dropped last month. Entitled 'Proud To Be' the collection comprises of 11 rainbow based designs. Of the design venture, Converse said "The Converse Pride Collection is honoured to join the LGBT movement. Any crusade that hits the streets as loudly and passionately as this one definitely needs sneakers to fit the occasion. We happily abide."
Be proud and say it loud, united in love.