Kristina Magdalina is a blogger and model from Ukraine. We caught up with her, asking her fashion highlights, needs and style.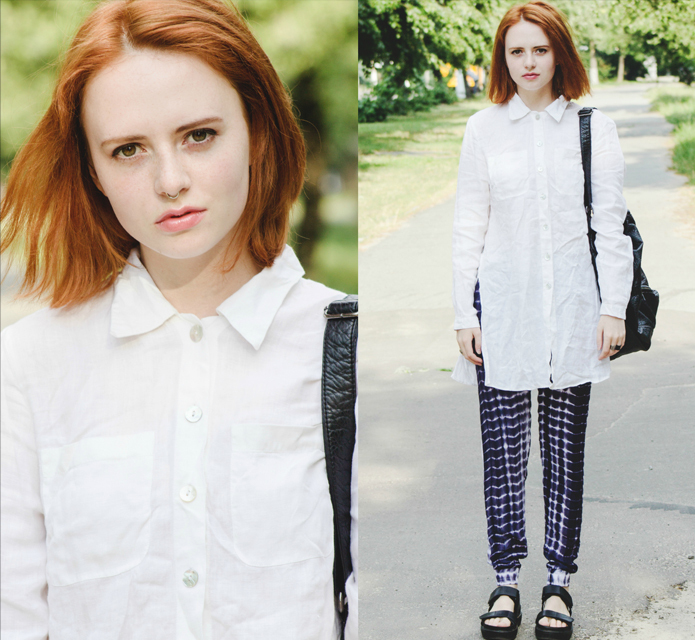 What is your favourite collection from Fashion Week AW15 and why?
 To be honest, I do not follow shows and so on.
 Your current obsession at the moment?
 I think the simple clothes in white and black.
What is one item of clothing you can't live without?
 I really like my little black sports sandals from Vagabond.
Anything on your wishlist right now?
 I would like a new pair of quality shoes.
What is that one item everyone needs in their wardrobe?
 I think it's leather jacket.
Explain your style in 3 words?
 I can not exactly define my style, but rather depends on the mood.
What does blogging and styling mean to you?
First of all, it is my fascination, I really like it.
Catch Kristina at magdalinskaya.blogspot.co.uk