Yesterday saw BCBG Max Azria's minimalist new collection glide down
the New York runway at February fashion week 2014. The contemporary
French designer received much admiration for his A/W 14 gothic-romance
inspired collection which was "all about length". The pieces featured
a muted colour palette and lengths of luxurious material draped into a
series of masculine-cut maxi dresses and coats ready for the 2014
winter season.
Azria's key pieces this season seem to be a celebration of length in
womanswear as well as a nod to minimalism and romantic femininity
within masculine cuts. The lengthy garments, although simple, were
elegant and luxe with an air of gothicism.
Fur will play a major role for the Autumn/Winter 2015 season and Azria
was not one to shy away from this trend, featuring fur on most of his
garments. From fully blown fur coats to accented jacked and sweaters.
The collection did raise some ethical eyebrows due to the
controversial nature of using real fur on the garments, however Azria
and him team take a complacent approach to the disputable nature of
the collection and didn't hold back on the fur accents.
The garments didn't fail to dazzle though and was well received by the
New York Fashion Week attendees who clearly voiced their admiration
for the boxy, asymmetrical designs and stunted colour palette perfect
for fall.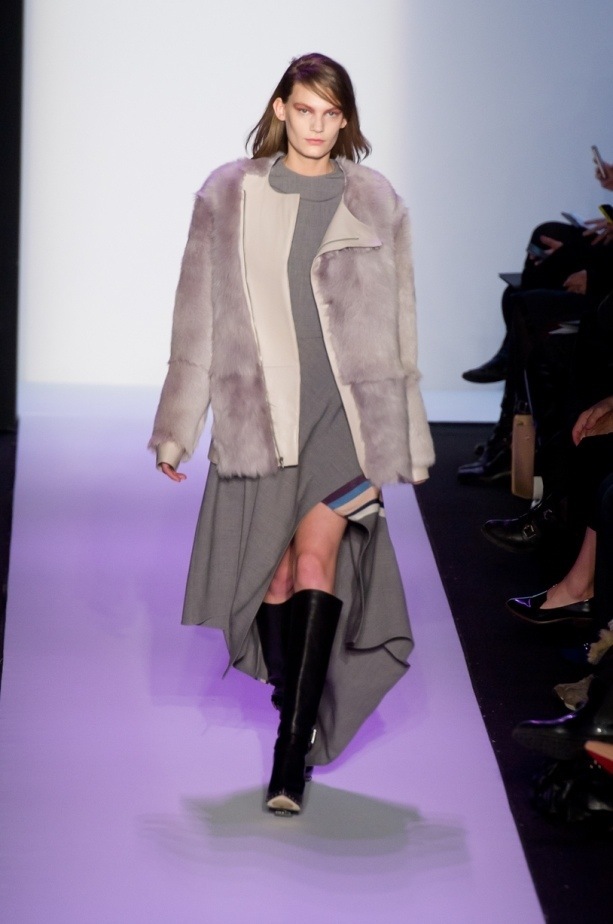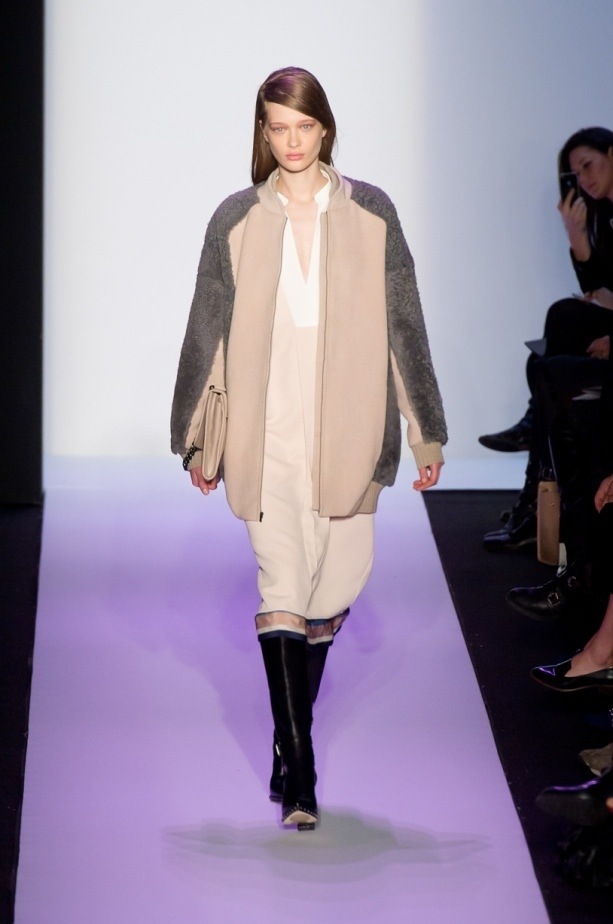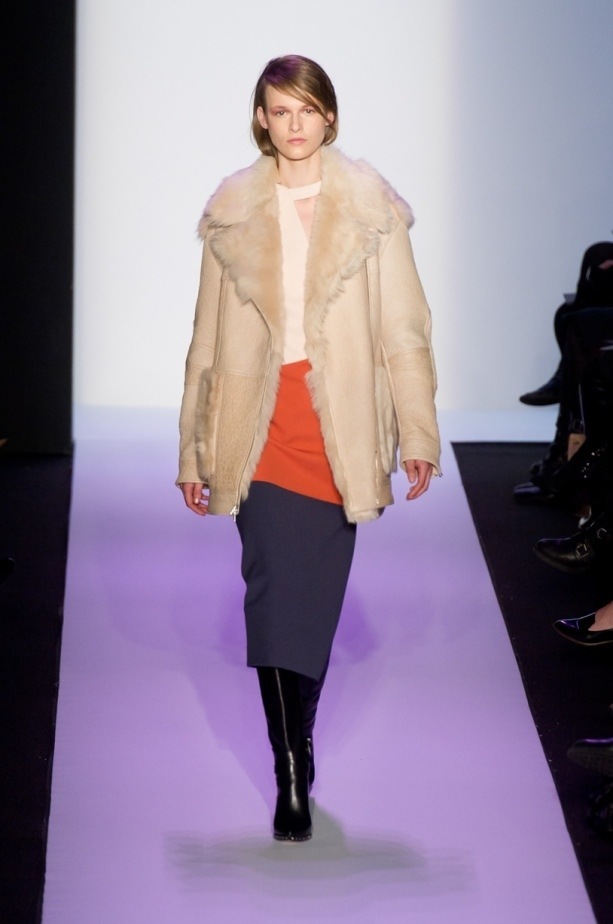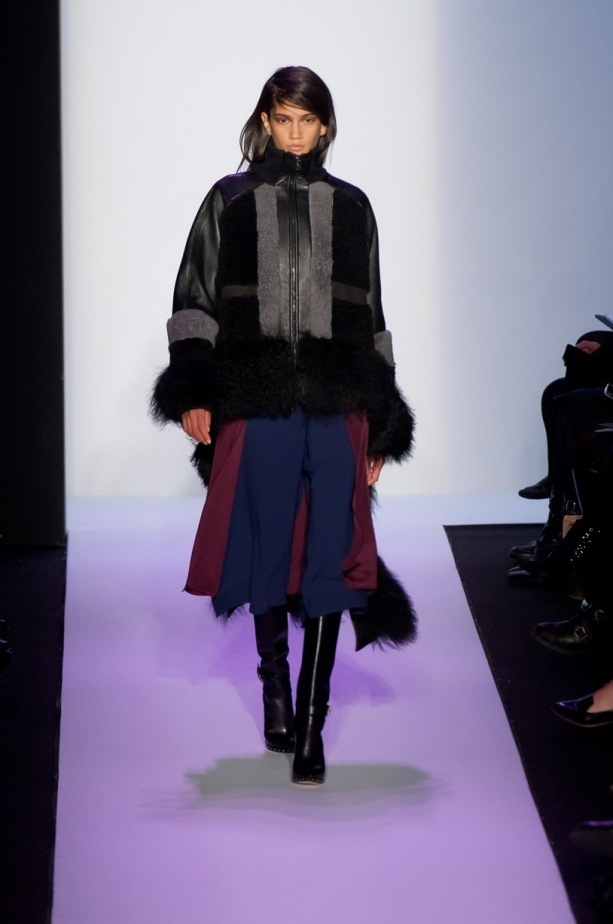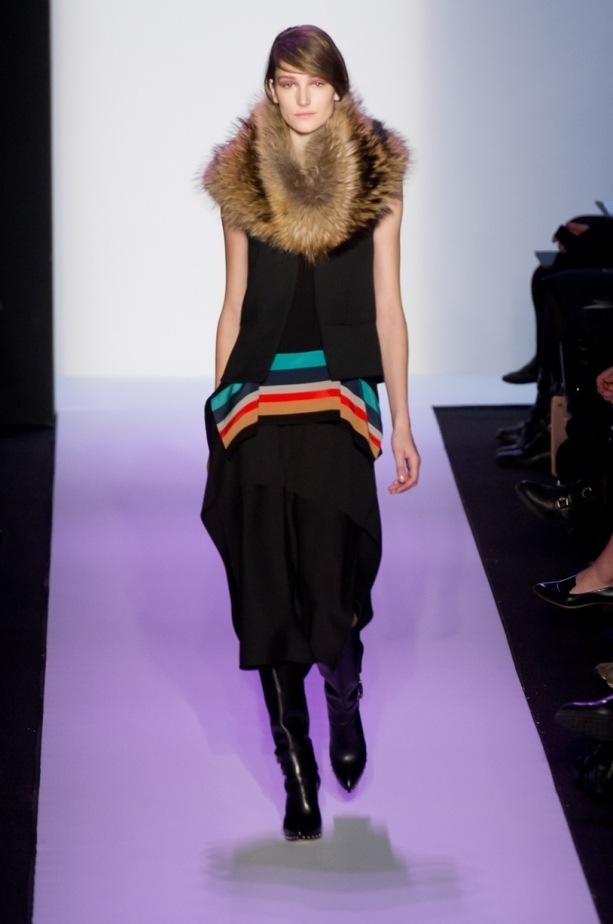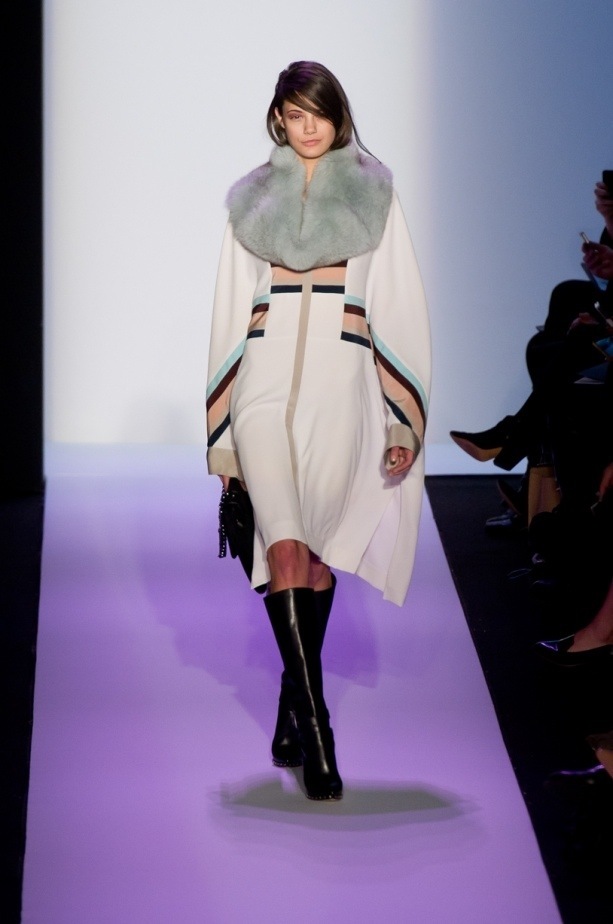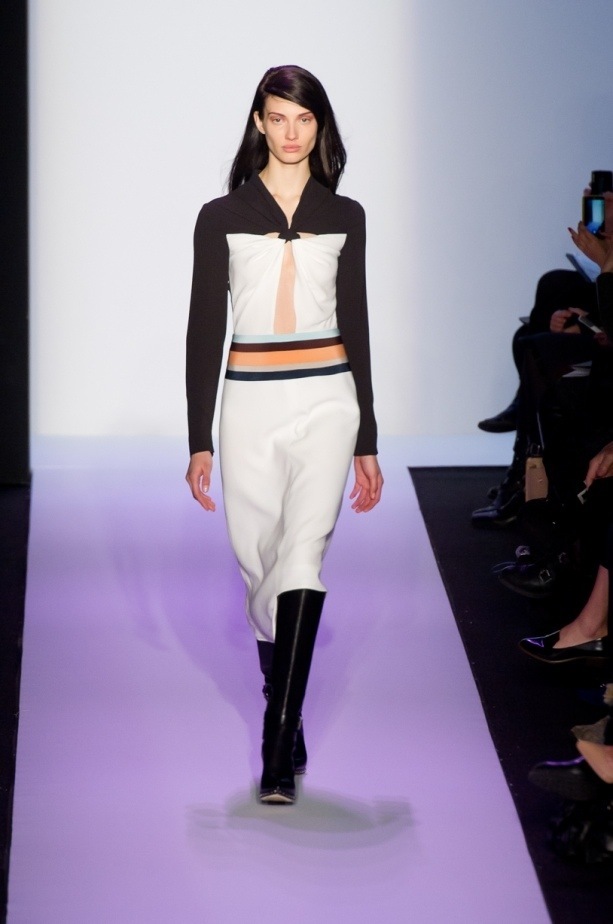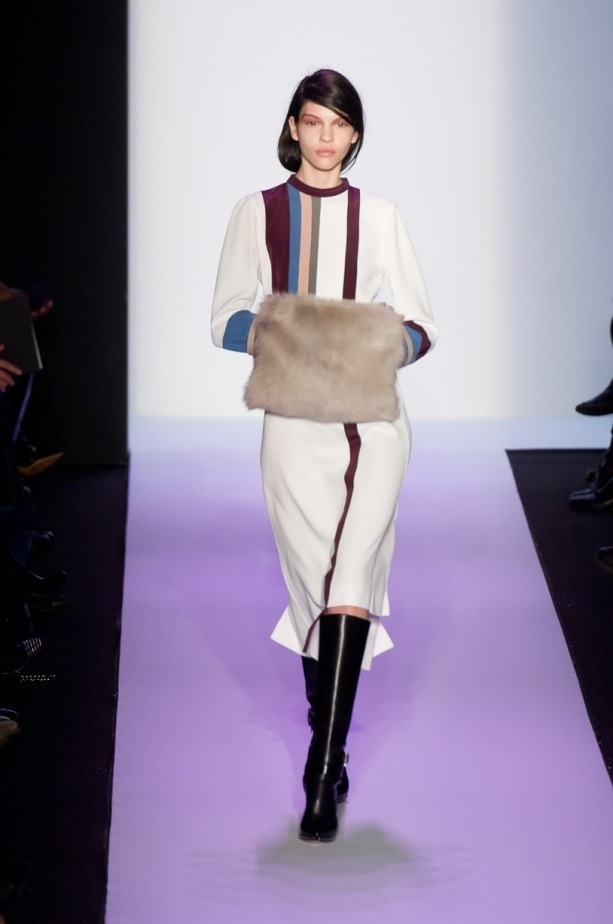 Written by Molly Chinner