Shayan Pashai is the founder and CEO of the Los Angeles based brand, Carnal Flora. Pashai began designing clothes at sixteen and was motivated by the idea of expressing his (and his consumer's) individuality. His passion for design lead him to learn about the traditional Parisian method of Haute Couture artisanwork with Atelier Des Modistes. It was his first exposure to high-quality textile craftmanship and design. Followed by gaining experience as a stitcher and assistant patternmaker at Michael Schmidt in Los Angeles. Where he got exposed to luxury garment creation by draping and constructing custom gowns for celebrities such as Kylie Jenner and Resse Witherspoon.
Pashai made his debut with a five-piece eveningwear collection at the La Mode fashion show in 2018. Shortly after, Pashai shifted his mindset from formal dressing to the everyday. His ready-to-wear line Carnal Flora is meant to make people feel powerful, unconventional, and accentuate natural beauty. Stemming from Pashai's eye for dark beauty. The brand is tackling sustainability by avoiding overproduction and manufacturing with the energy-efficient textile, Tencel. Carnal Flora gives back to local businesses in Los Angeles, where it's found in independent boutiques across the city. Or e-commerce for those who adore new designers and out of town.
Mess Magazine asks Shayan Pashai about his new beginning with his new label and how he's taking on the Los Angeles fashion scene.
What influenced you to enter the world of fashion?
It started out because I wanted to express my vision, but now, it's because I want to create a brand that sparks change.
How long have you been working in fashion before you decided to create your own label?
I would say 4 to 5 years.
I spent a lot of time interning and working as a patternmaker and stitcher for a couple [of] other designers before settling down into my own brand. I got to help make one-of-a-kind pieces for celebrities like Kylie Jenner and Reese Witherspoon which was exciting. I learned a lot about construction, drape, textiles, and of course, deadlines. Being taught from a hands-on perspective really molded me into a stronger designer.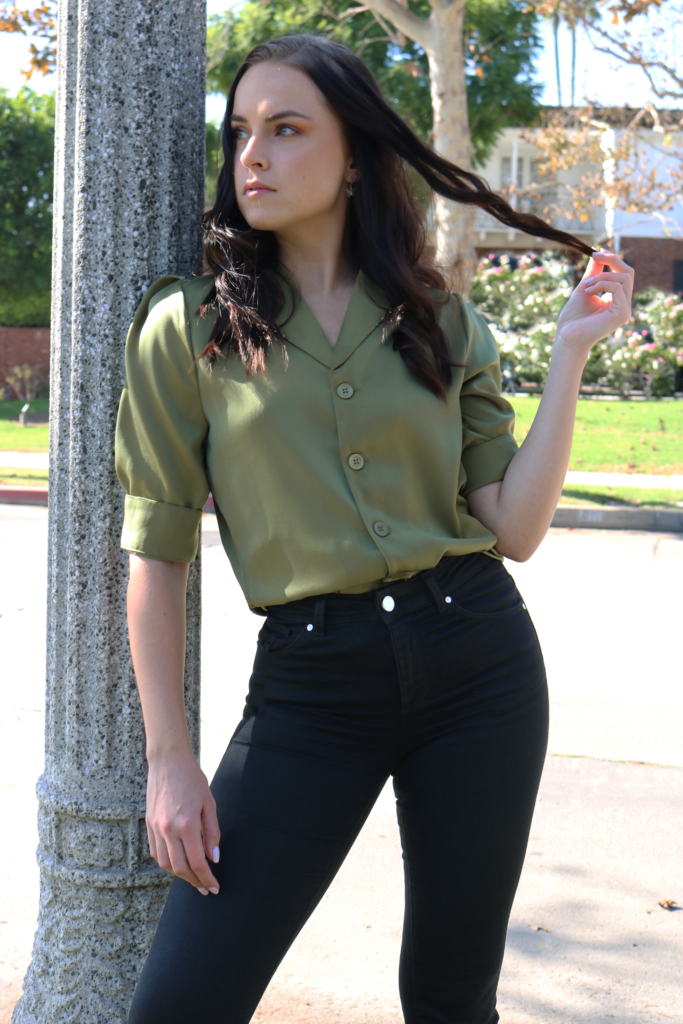 How did Carnal Flora come about?
I wanted to create a brand with a botanical aesthetic that challenged the way we perceive and express our identities.
The name "Carnal Flora" even has two parts to it. "Carnal" represents the way we feel at night (intimate, dark, maybe even a little sexy), and "Flora" represents the feeling of the day, more whimsical, fun, and flamboyant. Some people may lean towards one or the other, but I believe that there are a lot of people who obtain both the yin and the yang.
Ultimately, the idea behind this brand is just to embrace all those different parts of who you are regardless of labels or people's perception[s].
What made you switch from an evening wear designer to ready-to-wear?
I wanted to make my brand as accessible as possible to a global market. I love designing eveningwear, but I wanted to take my aesthetic and make it available for everyday life. Why should you have to wait for one or two nights in the year to feel magical when you can dress up to grab a cup of coffee or lounge around at home?
How is your brand developing in our current times?
I am grateful to say that my brand has been consistently developing during this pandemic. One of the ways we've been extremely successful has been by partnering with independent boutiques. Currently, a lot of supply chains around the world have been deteriorating which has made it harder for these boutiques to get new "wow factor" pieces that separate them from the mass department stores and pull in new customers who want a unique shopping experience.
I am a huge advocate for independent retailers because to me they are just as important to their environment as the local grocery store or restaurants. They bring life and energy to a neighborhood while being able to intimately connect with locals which isn't something that a lot of mass retailers can always do. When boutiques buy from brands, they are not buying based on numbers, they are buying based on an intimate understanding of their clientele's wants and needs. They know their customer's style, their price resistance, and they are also the first to take a chance on new designers that they see potential in.
They are not only the link between new designers and consumers, but they also act as ambassadors for emerging brands. Without them, we would not have a lot of the brands that we all know and love today. It really is a symbiotic relationship.
The brand has a focus on botanical aesthetic, is there a possibility that the brand will become a sustainable brand?
Sustainability is one of the primary reasons why I created this brand. What I am learning more and more is that there is no such thing as a "sustainable brand" because the definition is changing day-by-day. The most important thing for my brand is that we produce with an open mind, an ethical heart, and regularly stay up-to-date on eco-friendly technologies and practices in the apparel manufacturing world.
At the moment, to ensure sustainable practices, we are working closely with our independent factories to produce limited runs of each style to avoid overproducing. We are also incorporating alternative textiles that can give the wearer the same luxurious feel as what they are [used] to traditionally buying while reducing the environmental harm.
I am personally a big fan of the way silk feels, but I decided to use Tencel as an alternative. This fabrication derives from wood pulp, breathes well, and has antibacterial properties. It has an identical texture and drape to silk which made it perfect for our loungewear inspired pieces. Manufacturing Tencel also requires less energy, agriculture, and water than silk which I felt was a major step in the right direction.
Ultimately, the goal with sustainability is not perfection, it is about progress.
What are your thoughts of the Los Angeles fashion industry?
Honestly, it has changed significantly over the last few years alone. When I first moved to LA in 2016, I remember everyone and their mother was obsessed with only buying from major designer labels. Now I am starting to see the boutiques and the consumers especially starting [to] become more demanding of brands and collections that have value beyond the label and have a story.
People will always know and love brands like YSL, Gucci, and Chanel, because they, their parents, or maybe even grandparents grew up with them and saw them grow. Now that these brands are heavily established, I feel that Los Angeles, as well as the entire industry, is anticipating the next brand that intimately understands this new generation of fashion. Everyone is waiting for the next big story, the next big name, the next big brand, the next big designer, the next big fashion revolution essentially.
Do you have plans to produce Carnal Flora in Los Angeles?
Having some styles produced in Los Angeles would be ideal, but with the on-going pandemic, a lot of domestic manufacturers are having difficulties staying open or even operating at a consistent rate due to labor and supply shortages. Once the pandemic starts to die down and there is more stability, I would love to explore the possibility of manufacturing in Los Angeles.
How did your family respond to your path as a fashion designer?
In the beginning, they were not understanding of it. They believed that if I did not pursue a career that was guaranteed to be lucrative such as a doctor, lawyer, realtor, etc I would be missing out on an opportunity to achieve a happy life.
After years of fighting for my vision, they began to see my passion and ambition as well as how much it made me happy.
Today they are so supportive of what I do and what I have created.
I know that these are difficult times, but do not use it as an excuse to put your ideas, goals, or dreams on hold. Tomorrow is not guaranteed. All we have is right now.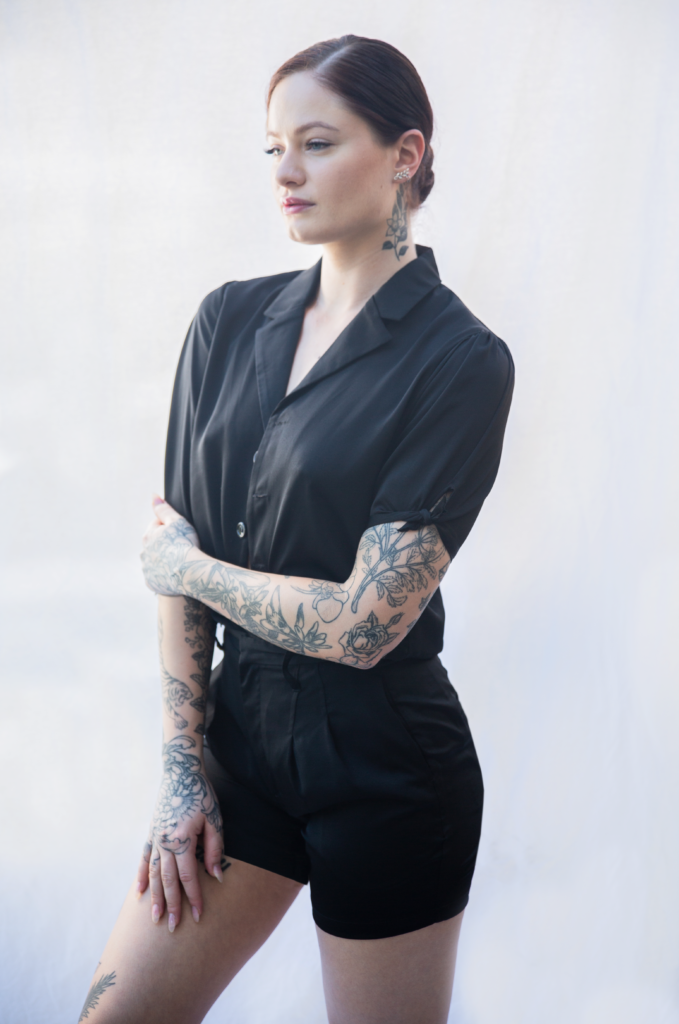 What advice do you have for creatives from immigrant families?
Your voice is worth fighting for.
Whether you are looking to turn your art into a business or have your art be something solely for yourself; you deserve to express your identity. If your family or relatives do not understand your creative identity because it is outside the cultural norms, that is okay. Keep doing what you love and give it time.
Even if you are someone who is trying to preserve your family's culture, you are still a unique individual who deserves to have your own valid experiences. I can promise you that there are people out there who have had similar experiences trying to balance two cultures. That is what makes your art relatable while simultaneously being uniquely your own.
You deserve to be heard.
The future is up in the air, but what is next to expect from you?
We have a lot of exciting things coming up for this Spring that I don't want to spoil, so you'll definitely have to follow our journey on IG @Carnalflora to find out.