India saw almost 2,000 acid attacks in the past five years, according to the data released by The National Crimes Record Bureau. Most of the attacks go unreported due to fear and unknown repercussions that victims can possibly endure.
Many attacks are fuelled by unrequited love, rejection, rejection of sexual advance, and dowry disagreements. A short-selfish action can cause these victims a lifetime of shame, ridicule, and loss of identity, and most of these women go their whole lives covering up their faces.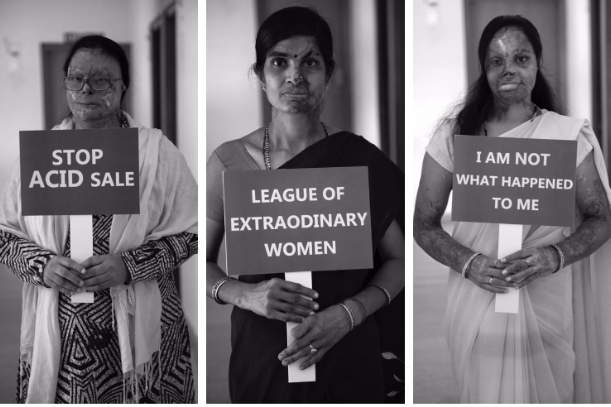 Kulsum Shadab Wahab decided to challenge that narrative and work to give these victims a home, life, and identity again. The philanthropist has many causes that are devoted to helping the unprivileged in many areas of their lives. One of Wahab's biggest causes is the Hothur Foundation, which is a philanthropic organization aimed at uplifting the economically backward and providing the challenged with educational, medical, maternity, psychological, and matrimonial guidance and counseling. Hothur Foundation also contributes to infrastructural growth of roads, bus shelter, and educational centers.
But this philanthropist didn't stop there, alongside her foundation, she decided to alter the perception of mainstream fashion by creating her brand Ara Lumiere. Ara Lumiere is seen as a more inclusive brand by empowering the victims of acid attacks in India. "The ethos behind the brand is that incredibly beautiful, precious things can be born from the most difficult conditions," said Wahab.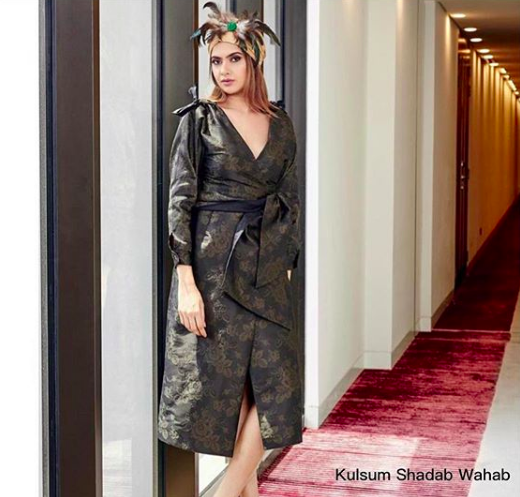 Not only has Ara Lumiere made pieces for Katy Perry and recognized by Gucci's Chime For Change, it also continues to make a growing impact in India and around the world as a brand that strives for positive and uplifting change in peoples lives.

Read more about Kulsum Wahab and her fight for justice in this exclusive interview with Mess Magazine:
Where did you find the connection between fashion and philanthropy?

Growing up in India and being curious, I always expressed myself through fashion. In its early stages, ARA LUMIERE was therapeutic for the survivors and to empower them financially while giving them a sense of purpose. I enjoyed the process of creating with them. I see fashion as a powerful visual tool and use it to try and bring visibility and energy to this cause, with our empowerment project 'Ara Lumiere'.

Can you tell me a little bit about the Hothur Foundation?

As I spearhead Hothur Foundation, I actively run the foundation with strong philanthropic feelings especially towards women and children, super heading and challenging the troupe by encouraging them to look beyond limitations and stereotypical boundaries. The cause needs devoted hours solely towards the development of the ones in need by organizing expressive art therapy workshops for the specially-abled and wounded, motivational speaking and interactive training to name a few. Hothur Foundation is a sojourn for acid attack survivors and specially-abled children to start their journeys of recovery, unity, and empowerment. Here, I work with my team of brave women and children who are survivors of acid attacks and specially-abled children. The foundation runs on the principles that beauty is not skin deep and that every child is special. We encourage these women to strengthen their souls and outshine their outer selves because beauty lies within us. Hothur Foundation builds confidence in women and children to step out in the world and live their lives with dignity and respect.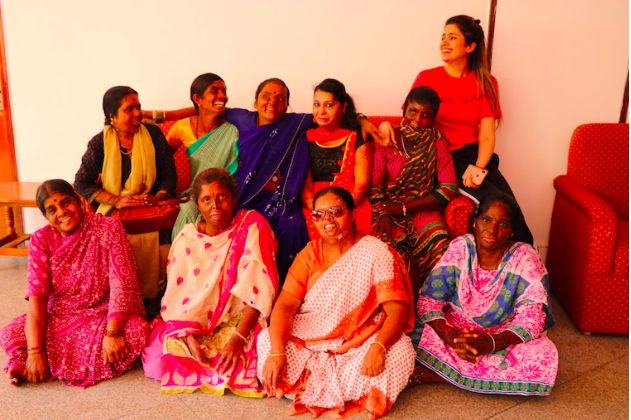 What was your initial inspiration behind Ara Lumiere?

Ara Lumiere is a collective of designers brought together by Hothur Foundation. This collective is a group of talented women who are above all inspirational with unmatched resilience – Survivors of ACID ATTACKS. The ethos behind the brand is that incredibly beautiful, precious things can be born from the most difficult conditions. The project produces hair ornaments and scarves, helping these women bring hope into their lives with 100% proceeds going back to the women for their rehabilitation.
It first started during a therapy workshop organized for acid attack victims, one of the survivors replicated a headgear I had once worn. That was the beginning of Ara. Over time Ara Lumiere has seen the success that I had never dreamt of. It was my dream to redefine beauty and through Ara Lumiere, I feel like we are inching closer towards that mighty goal.

What does empowerment mean to you, especially working with acid attack victims and unprivileged children?

For me, empowerment is self-confidence and strength and to be able to stand for your own rights, rights that every person equally deserves. Empowerment is freedom without limits. Acid attack victims and underprivileged kids are extremely sensitive to deal with. For them, empowerment is a challenging but promising journey that is a must for all.

How do you work globally to help bring awareness to your foundations?
International platforms such as the fashion hub market of Camera Nazionale Della Moda Italiana and international boutique stores have supported our cause immensely. Our recent wins at the Milan Fashion Week 2019, Taormina, and the PRIDE OF INDIA have encouraged the survivors to be more. We have also been acknowledged and applauded by the Global Changemakers & Gucci- Chime for Change. These honored platforms have helped us bring awareness to our cause. Ara Lumiere accessories and head couture are stocked at 10 Corso Como, Clan Upstairs Goooders all over Italy, and Artem in Paris and can be availed soon in Rinascente and online as well. For acid attack survivors it is about being recognized, for their talent and work and that is what these global platforms provide them.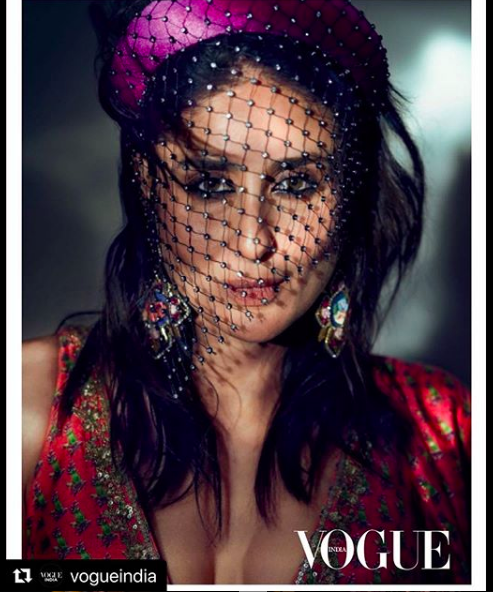 What is one thing you would like people to gain from your work and awareness?

I want the world to know how these innocent women are unjustly ostracised from society. The trouble and trauma they go through each of their life are unimaginable! They are not allowed to come to public events, turned away from deserving jobs, face unfair & undeserving social stigmas, and are treated like they are monsters when all the while their perpetrators freely roam around. The most important thing that I want the world to be aware of is Skin Banking if they don't have the skin they don't have a life. Underneath their scarred faces is so much talent the world must know and appreciate.
How and why are you using fashion to bring awareness to acid attack victims and how successful has it been?

I choose to promote the stories of my beautiful, brave women through fashion, which has made people in the fashion and related industries aware of the kind of formidable problems women are facing. Another reason I choose fashion as a tool for these issues is that this industry has a significant percent of inspiring women who empower others.
Until now I can proudly say that I have been able to fulfill all dreams my brave women have envisioned. Recently we won the Camera Nazionale Della Moda Italiana Prize at the Milan Fashion Week 2019, the TAOAWARD 2019 in Taormina and the Pride Of India. We have also been acknowledged and applauded by the Global Changemakers & Gucci- Chime for Change honored to be one of 25 gender equality advocates as well.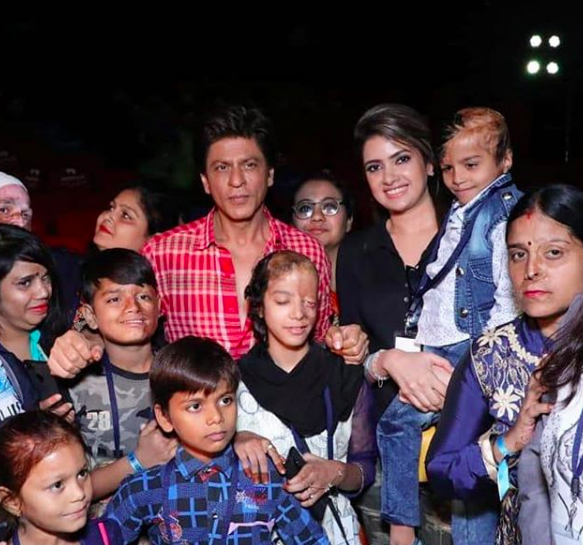 What are the most difficult things you have to deal with working with victims?

Some of these beautiful, brave women are living trapped lives. They are not allowed to step out of their homes when they like and many still have to live with their abusive husbands. We must deal with them with extra care and gentleness as they are extremely sensitive; having been through so much trauma. Since it is not easy for them to get out of their homes, we have to adjust according to their times.

What is the most rewarding?

The most rewarding moment is to see the smiles on their faces when their talent is acknowledged and applauded around the world. They feel so happy and at ease when we are taking care of them and empowering them.

How do you work to instill bravery and identity back into the victims?

Acid attack survivors are extremely fragile and vulnerable. We must give them acceptance, love, and remind them of their inner strengths. We create an environment of these brave women who have faced similar challenges in life. They are counseled by professionals and made to attend therapy and motivational workshops organized by Hothur Foundation. Instilling bravery and identity is a slow and challenging task but with patience, love, and sincere care it can be brought to them.

What are some things people around the world do not know about the process of recovering from acid attacks?
One of the few things people do not know about acid attack recoveries is Skin Donation and Skin Banking. It is the only hope of acid attack victims to correct their burnt skins through reconstructive surgeries.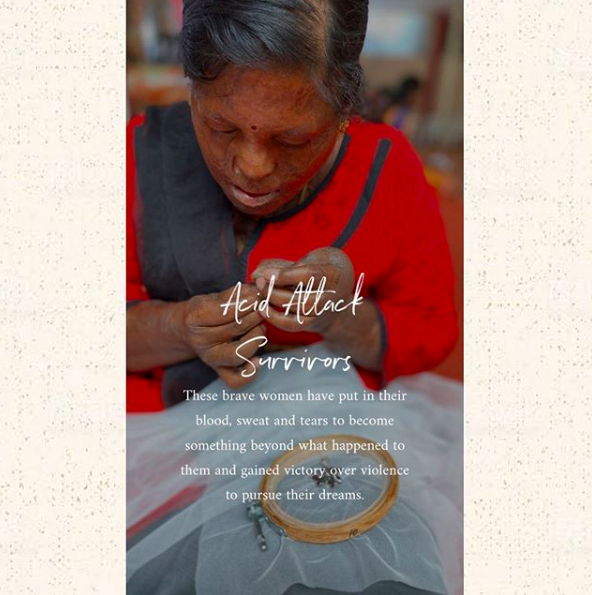 What is skin banking and how do you acquire skin for your victims?

Skin Grafting is a procedure that helps save survivors' lives by replacing burnt skin with grafted one and bank the skin for acid attack survivors. It is possible for people to donate skin upon death and store the grafted skin in special storage called skin banks. The crime of acid attacks leads to fatal second and third-degree burns which in most cases are not recoverable. They need intensive medical care and multiple surgeries to become close to as normal as possible. Skin Banking is one of the only few recovery options these brave women have. People donate eyes to give eyesight but when they donate skin they give life to a burn survivor.

How do you work sustainability into your cause? What fabrics do you use?

The SS 20 collection is centered on the concept of 'Resilience' a term often synonymous with toughness highlighting the ability of the survivors to cope with crisis and rebuild their lives with endless strength. Six of the world's oldest living plants that have lived for millions of years and remain unchanged despite severe changes in the climatic systems are chosen as a metaphor to portray and celebrate the resilient lives of our survivors. The roots, leaves, stems, flowers, and fruit of the chosen six plants form the basis for the accessory patterns. Each of the patterns was hand-painted by the survivors during an art therapy workshop held in May 2019. During this time they also wrote heartfelt letters in their language (Kannada and Hindi) as a therapeutic exercise highlighting the hardships they have been through and what changes they would like to see in the society in the future. The painted patterns and handwritten letters were sensitively amalgamated to form patterns for SS 20 collection. They are printed on ethically sourced fabric called Ahimsa (meaning non-violence in Hindi) silk that is a sustainable and non-violent alternative to traditional silk.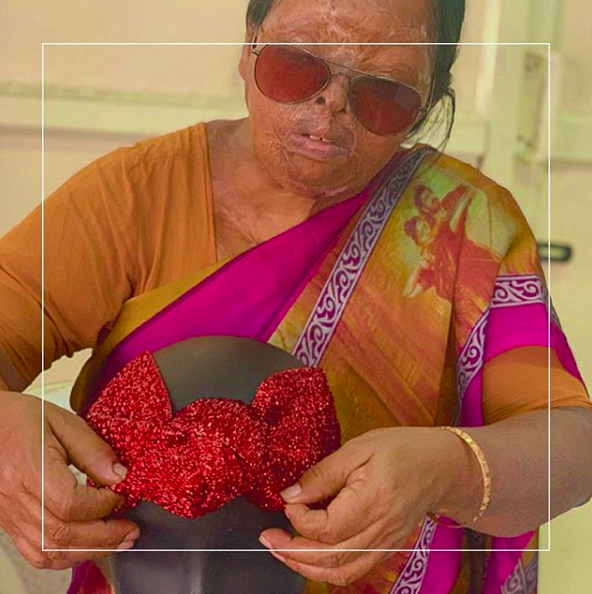 Any exciting projects or events we can look forward to?
I am excited to announce that I am working on writing a book on the courageous journeys of acid attack survivors. I want to voice their stories to the world so we can remove the stigmas attached to such crimes and give these innocent women an identity that every human deserves.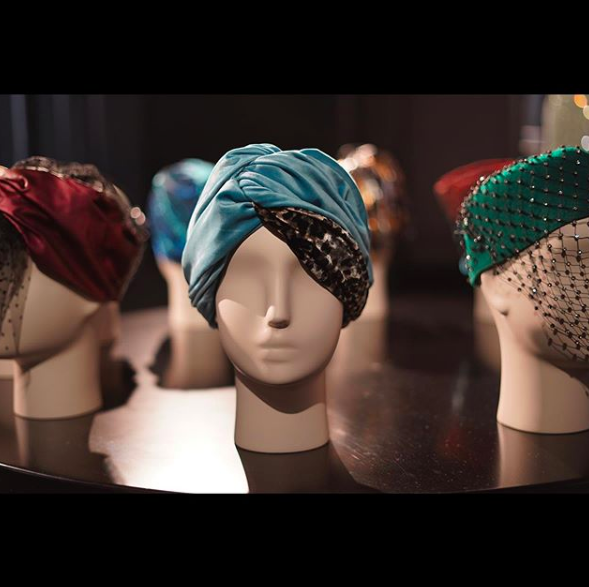 Click here for more information on the Hothur Foundation and follow @ara_lumiere for exclusive updates.