Now, I know that we all heard the secrets and whispers of the rumoured collaborative show for weeks now – those whispers turned out to be true stories. Versace and Fendi joined together and held a show in Versace's Via Gesu headquarters in Milan on Sunday. Donatella Versace, Kim Jones as well as Silvia Venturini Fendi partnered and created 50 looks in total, splitting the amount of looks equally between Versace and Fendi (25 to Fendi, 25 to Versace).
"History in the making." Donatella explained, as it was a world first for this kind of collaboration. Why? Fendi and Versace do not belong to the same group – Fendi being a part of LVMH whilst Versace is a part of Michael Kors. Still, whilst being part of two completely different groups and neither Donatella nor Silvia having designed for another brand before, these two amazing brands are tied even before the collaboration. The late Karl Lagerfeld as well as Anna Fendi were close friends to Gianni Versace. So, some might agree that this collaboration was way overdue.
So, with the history out of the way on why this couldn't have come sooner, the show has showcased some world-renowned models to flaunt the 50 looks. Kate Moss, Naomi Campbell, Amber Valletta, Karen Elson, Shalom Harlow, Gigi Hadid, Imaan Hammam as well as Adut Akech to name just a few.
Archives for both Versace and Fendi were open to both brands, creating a cross over of ideas and creations, using both Versace's and Fendi's visions. When seeing the looks, a certain feeling of respect remains, and a code of their culture and original visions are visible. It is seen as more of a mutual agreement in knowledge rather than a branding strategy. Although it could be argued that despite the garments being beautifully executed and on-brand for Donatella, the Versace DNA could be seen as overpowering in comparison to Jones' designs in the show, a designer which hasn't had enough time to be on the same level just yet.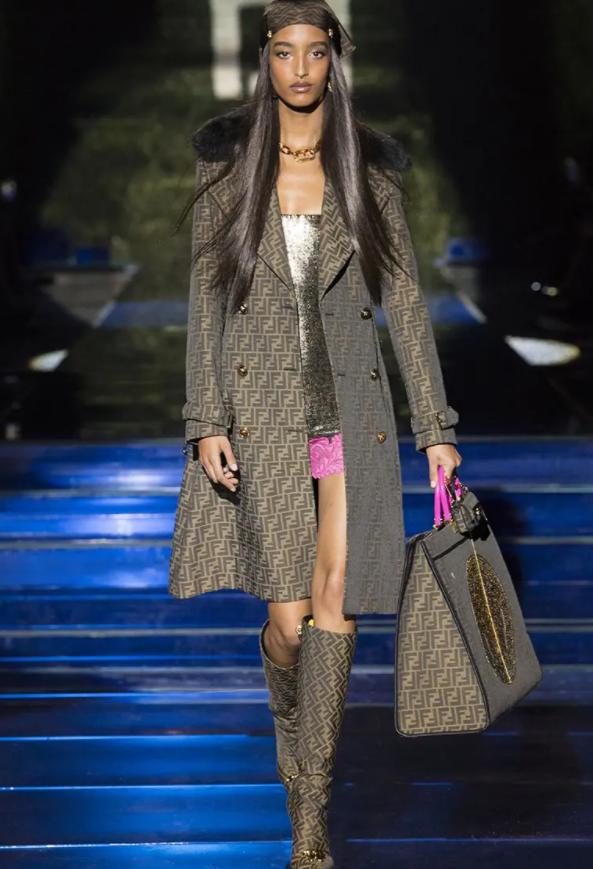 Now I am sure the items of the show will fly out of the stores. But it was affirmed to be more than that. "We've just done it as friends, and out of respect for each other," said Jones. Donatella, who also agreed, encouraged the message, "Fendace is about the need for sincerity in fashion today rather than strategy". And I am sure we can all agree that the collaboration is one of which we will not forget, and I for one will be eagerly waiting to see what sequence of events happen within the fashion world thanks to it.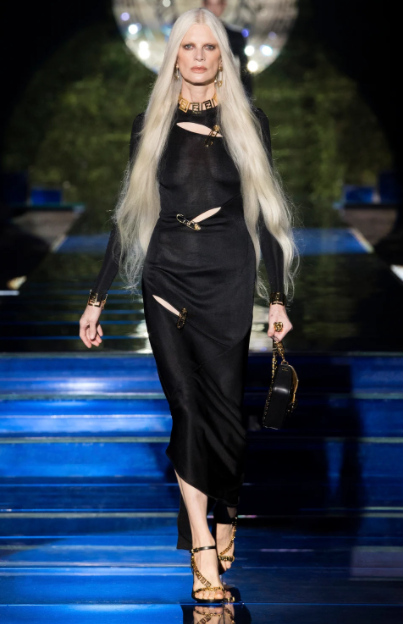 What did you think about the show? A cleverly put together show of friends and love? Or a marketing strategy of logomania? Take a peep at the looks on versace.com and fendi.com.
All image credits go to Versace.com/Fendi.com. No copyright infringement intended.