2020 has been a very eye-opening year for the fashion industry.
It's been a year of great change, and a need to look to the future. This time has really brought a focus onto the planet that we all share and how to best take care of it. Now more than ever being world aware is essential. Sustainable fashion has been slowly been gaining traction but now it needs to be the at the for-front of the industry. Finding sustainable brands isn't always easy, but we at Mess believe that it should be.
The more we promote these brands and chose our spending wisely, the more prominent these amazing companies will become. We have collated some of our favourite sustainable brands at the moment for all of you to enjoy on your journey to sustainability.
Tojldn
Emilie started the brand just over a year ago. Emilie is originally from Denmark, hence the brand name Tøj meaning clothes in Danish, but has been based in London since 2015. Emilie has always loved designing and creating clothes and dreamt of having her own brand but has also been aware of the negative environmental impact that the fashion industry and clothing consumption has on the planet.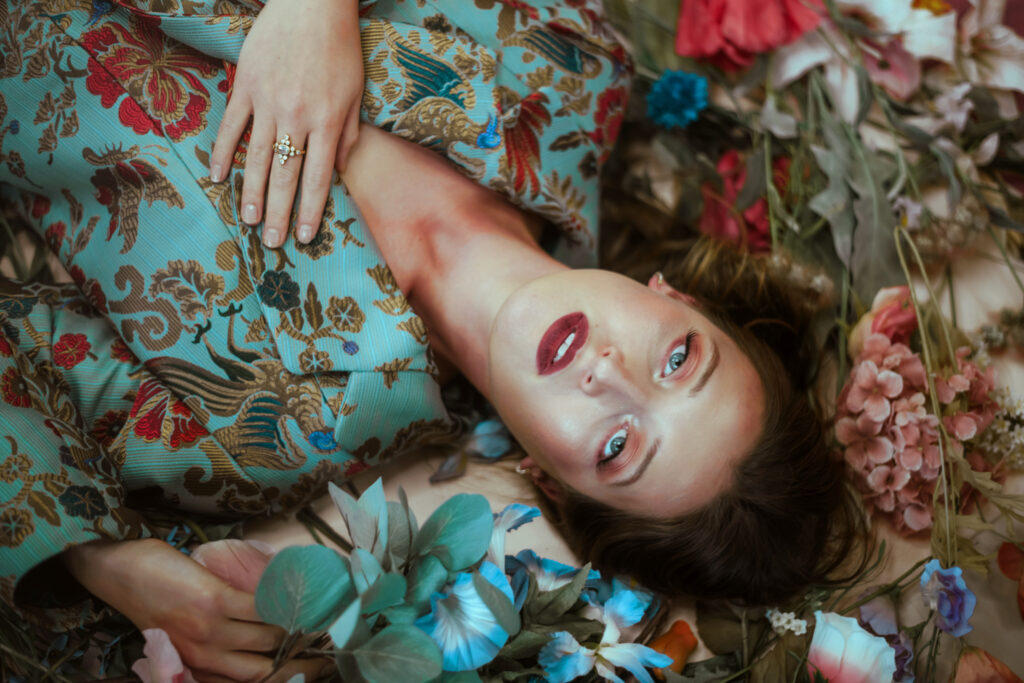 "I wanted to make sure I did not contribute to this, and then one day I came across another brand using deadstock fabric on IG, and after some research I had found a couple of UK suppliers and was blown away by the amazing and high-quality deadstock fabrics that are available. Most of the fabrics I use are left over from high end designer in France and Italy."
Tojldn makes everything made to order to reduce how much unsold stock ends up in landfill. Tojldn's gorgeous pieces are customer driven giving you cherished pieces that you will love because they are made just for you.
Tojldn wants their customers to feel confident and not afraid to embrace their own style. You'll want your Tojldn pieces to be part of your long-lasting capsule wardrobe.
More information on the brand can be found here:
https://www.tojldn.co.uk/edits
https://www.instagram.com/tojldn/
---
RAW WAR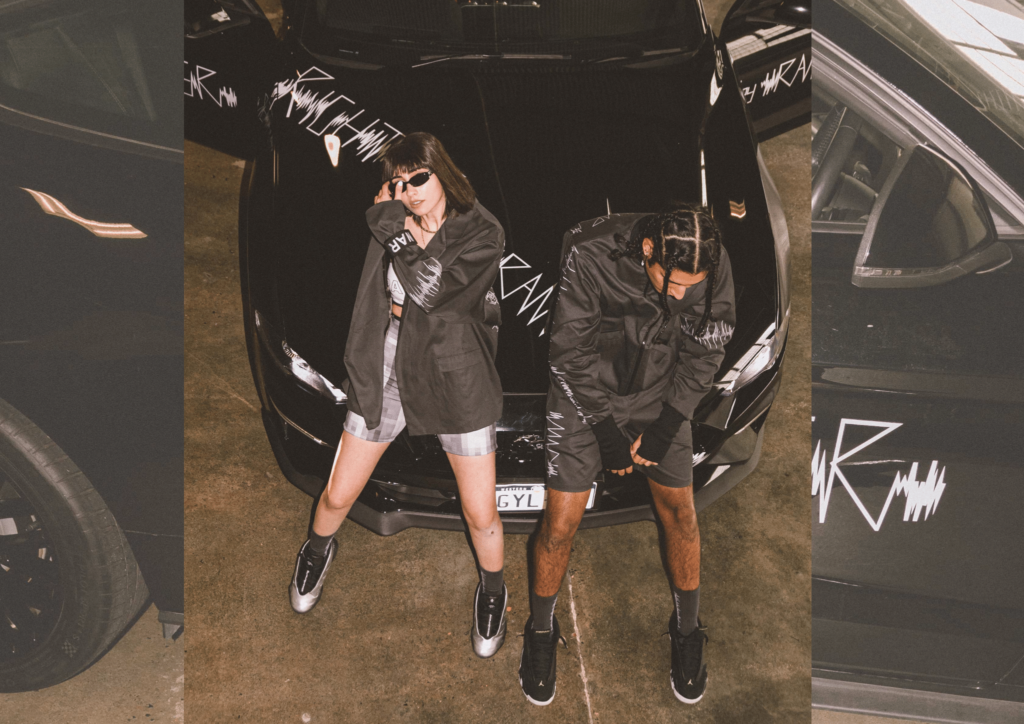 RAW WAR is an Australian Streetwear brand established in 2016 by Founder and Creative Director, Antoinette Wedia Raphael.
RAW WAR plays with the concept of androgynous and quirky fashion through the use of oversized silhouettes, bold and graphic prints, saturated colour palettes, and subverted manipulation of fabrics and construction.
'RICHTER' by RAW WAR [AW20] is a collection based on the Creative Director's experience of an earthquake during her travels in Greece during the European summer of 2019. Her experience inspired her to reflect on the existence of these natural disasters and how it affected her.
A visual element Raphael uses to reflect earthquakes is the Richter scale recordings of sharp lines that adorn the garments, both plain and inclusive of the brand's strong name. These Richter scale recording shave been placed on charcoal, cloudy tones of grey cotton twill to set amelancholy mood, reflecting on the unpredicted nature of these natural disasters.
RAW WAR has combined 'RICHTER' alongside distinctive and popular garments of the brand to showcase as their full AW20 Collection: an executive decision which was finalised through the team's time of critical and creative isolation due to COVID-19.
RAW WAR collections have already been seen on runways, but also through collaborations with an array of different creative individuals around the world including New York City-based influencer, Chris Lavish. The brand has achieved great critical acclaim being featured across publications such a British Vogue, TMRW,NEO2,GUAP, NOCTIS, Fashion Week Online and more!
RAW WAR are stocked on 'Clothia' and on the brand e-comm site.Every piece in RAW WAR collection is designed and produced in Perth, Australia.
More information on the brand can be found here:
https://www.instagram.com/raw__war/
---
VARENNA
Varenna is a luxury activewear womenswear brand that merges the latest trends with the finest Italian fabrics to create the most sophisticated activewear, all made in Italy.
Varenna invests in research and development to ensure the usage of fully recycled and recyclable garments. The brand was founded by creative director, Arantxa Gandini who has over 20 years' experience working at Prada and her brother CEO, Felix de Iturriaga, an ex-Inditex executive alongside CFOO, Olivier Lepoutre, a textile engineer.
Varenna is inspired by Lake Como: the elegance of its villas, the balance with nature and a millennial print tradition due to the silk industry gave the brand the vision to create something unique.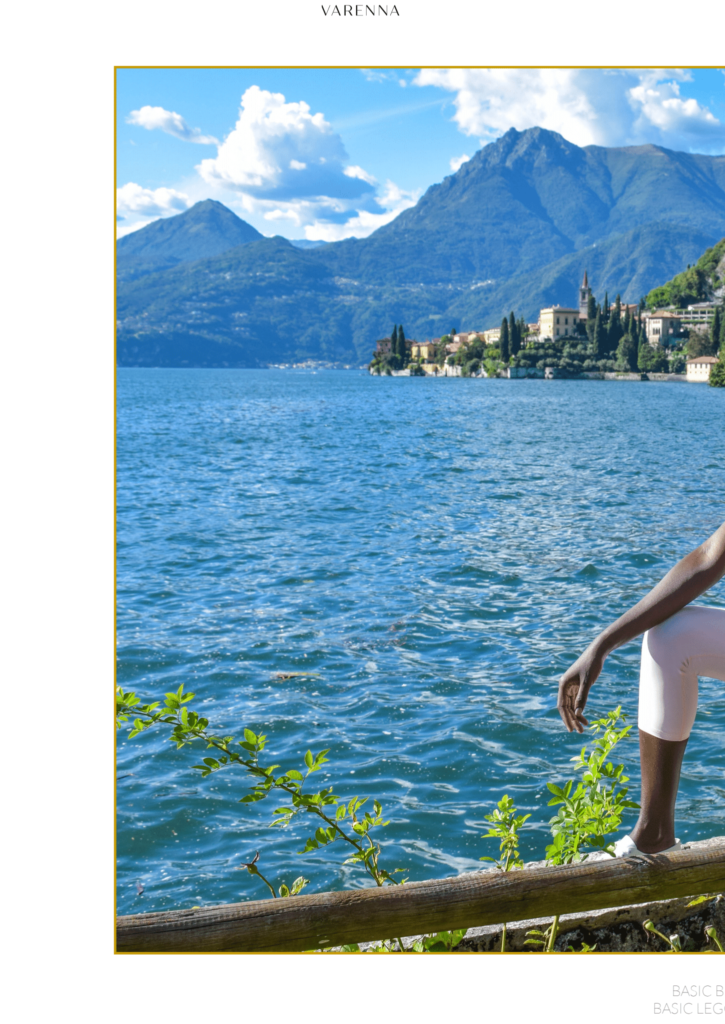 "I am passionate about fashion as much as about wellness. I could either find elegant brands, with excellent quality, but not following fashion, or companies more oriented to fashion but with poor performance, or too aggressive. I really missed a brand that could allow me to wear the latest trends while working out, without giving up quality and the highest technical performance"–Arantxa Gandini Varenna creates handcraft pieces at an affordable price in a small production scale that comes close to tailor-made.
We love that Varenna offers special sizes, without a premium price so that their garments are accessible to all women . All of Varenna's garments are made in Italy, with recycled Italian fibres.
Varenna wants to cover the fashion niche for activewear in the affordable luxury market while also focusing on producing limited edition handcraft pieces alongside their basics. All pieces can be 100% recycled, which allows Varenna to collect old garments and recycle them to produce new ones.
Varenna's SS21 collection is made of fantasy and staple products in seasonal trendy prints and colours. All of the fantasy garments are part of a limited-edition capsule with 250 pieces available as they are luxury handcraft pieces at an affordable price. The collection includes leggings designed for achieving the maximum comfort with yoga and Pilates in mind. Bra fantasia with mesh provides a smooth fit and natural shape, technical tank tops include attractive designs and open backs and organic cotton-touch t-shirts and cardigans become the perfect everyday basic.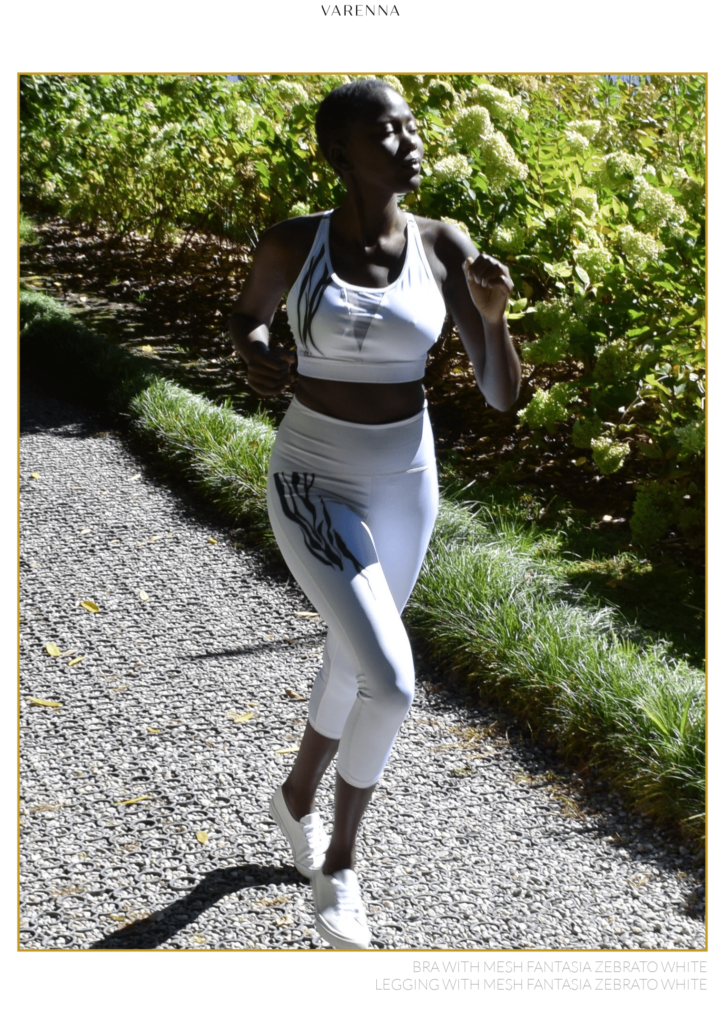 More information on the brand can be found here:
https://www.instagram.com/varenna.fashion/
---
SHAHINI FAKOURIE
Shahini Fakhourie is a social and environmentally sustainable independent streetwear brand. Founded in 2017 with the first capsule collection produced in 2019 in the illustration of social inequality, femininity, and sexuality creating a consistent yet fluid brand.
Miami-based fashion designer, Shahini Fakhourie explores into the past to create a collection that reflects the inspiration behind it and how that idea exists presently and in the future; using a variety of materials such as water colour, gouache, marker, pencil, coloured pencil, charcoal, metals, silks, cotton to create illustrations and hand-crafted designs.
Shahini Fakhourie is produced with sustainable fabrics, UPF 50 fabrics and vegan fabrics in Brooklyn, NYC together with a zero-waste factory.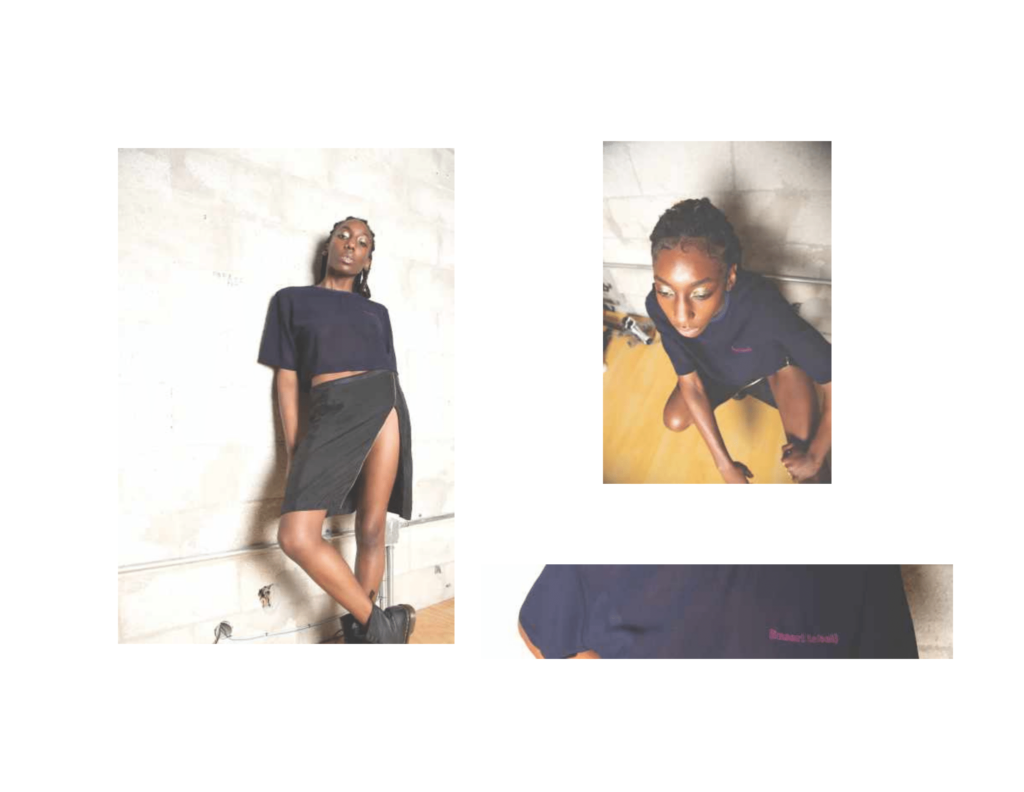 The three-piece capsule collection is now available online on the brand official online store.
The brand is very excited to announce that they will be sold on pildora.com a new online sustainable market.
More information on the brand can be found here:
https://shahinifakhourie.com
https://www.instagram.com/byshahinifakhourie/
---
PLAYA LONDON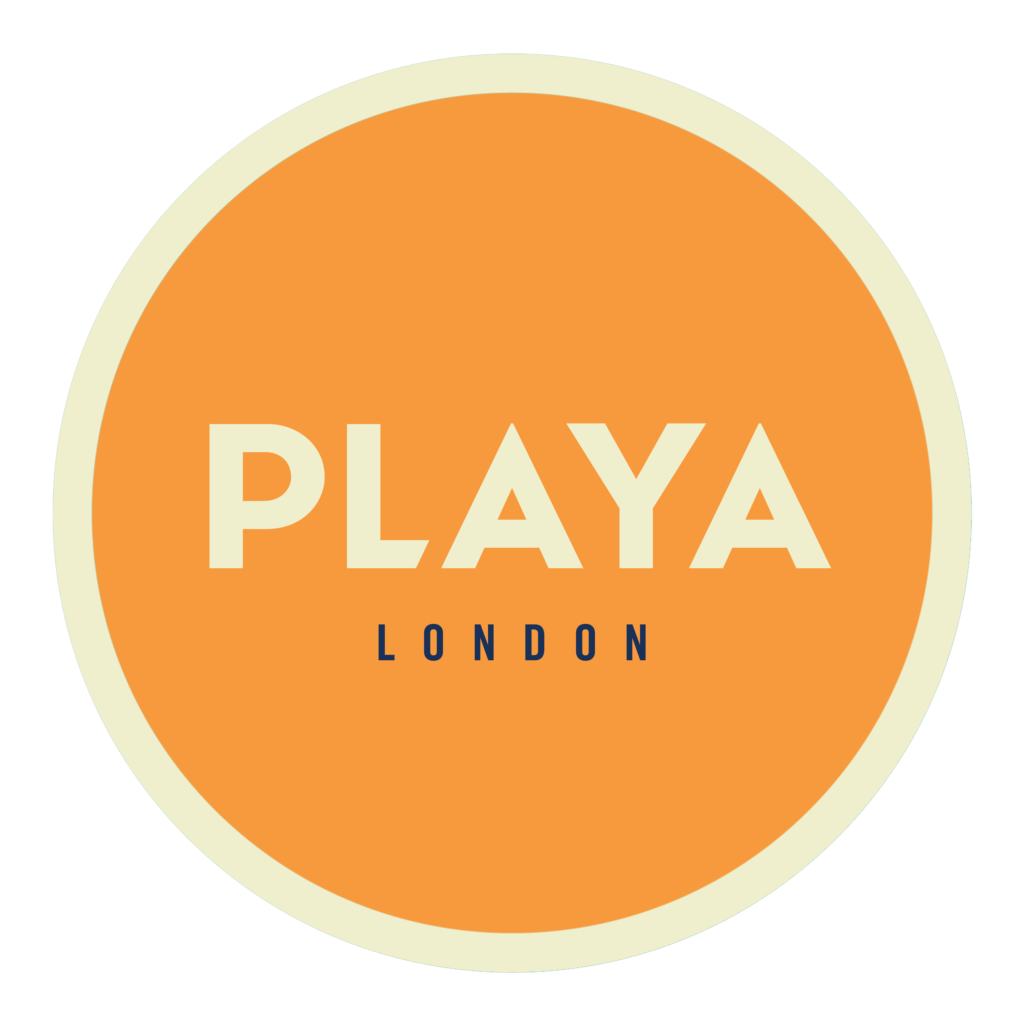 PLAYA London is the world's first peshtemal towel shirts brand made from organic GOTS certified cotton. Each PLAYA London shirt is crafted to reflect the climate and culture of coastal regions that they are named after. For SS21 this is in the UK, Mediterranean and Maldives.
The shirts are designed with practicality and style in mind and can effortlessly take you to the beach or pool without getting wet and can be easily translated into evening wear. The Mediterranean climate is characterised by dry summers and mild winters, where the days are hot, and the evenings are cool. The Mediterranean range offers stylish options to complement the varied climate. Offering lightweight and airy shirts to keep you cool and dry during the day and thick enough to keep you warm against an evening breeze.
As the Maldives is blessed with a year-round tropical climate this range offers the perfect solution for when you need to cover up on a hot day and can easily be translated into the evening. Made from thinner peshtemals than the other ranges, the crisp white shirts are inspired by the famous white sand of Maldives beaches.
The third range is the UK and as the UK has a wildly varying climate with little consistency from month to month, PLAYA London designed the range using peshtemals that are thin, absorbent and versatile making the shirts ideal for both the hot, humid days and for the inevitable grey rainy ones!
The shirts get softer with every wash, making them the ideal comfort shirt that you'll never want to take off. All PLAYA London shirts are made from peshtemal toweling cotton which is sustainably sourced from Denizli, Turkey where traditional weaving methods dating back to 600 years still thrives today.
The artisanal techniques used are born and bred in the family run craft houses with skills being passed down from fathers to sons and mothers to daughters. Denizli is renowned for producing luxurious, flat-woven cotton towel known as peshtemal. The light weight, high absorbency and quick-drying feature of the fabric have earned peshtemals a grand and storied history sought after by senators of ancient Rome and a staple of the Ottoman Hammam culture which today makes it beach perfect!
PLAYA London shirts are designed in London and crafted from 100% organic peshtemal.
The brand is also proud to launch their first face mask as part of their latest SS21 collection, an Anti-Viral Stress Relief mask to help fight COVID-19 (below product shot for your reference), combining science and style.
Every single mask will be infused with micro particles of CBD, which provides stress reduction on the skin. This technology also slowly ruptures with use and wash, meaning it will stick to the fabric for, at least, 50 washes. Among the many benefits provided by this technologically advanced mask are also tested antimicrobial action, breathability, water repellent protection, moisture control. Last but defiantly not least, they are also ergonomically designed so that they do not smudge lipstick and makeup!
… We all need one!
---
SLUSH
SLUSH is an accessories brand with fun at the helm and a strong focus on colour.

Sarah started the brand a few years ago and always knew she always wanted to use vegan leather. Due to the many unreliable means of acquiring sustainably tanned leather by product of the meat industry, determined to steer clear.
Since then Sarah has educated herself and has come to understand that the mere process of turning animal skin into usable leather for goods such as handbags has dire environmental consequences. Furthermore, was disillusioned by the fashion industry in general, filled with remorse at the thought producing more meaningless waste, so decided to make a positive change when creating her own brand.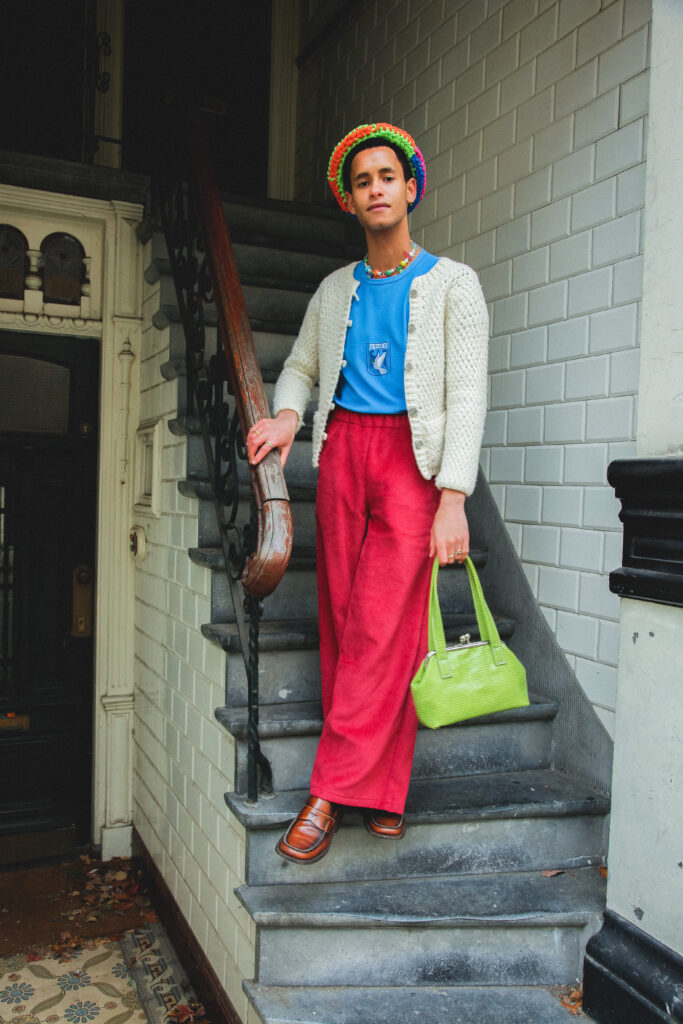 Photo of Benjamin Aerts (@benjaminaerts_) photographed by Moritz Conzen (@mcmcoo) in Amsterdam, Netherlands.
Ben is wearing a @strawberrywestern hat, @beepybella necklace, @friedenathletics top, vintage cardigan, @__henk pants, and a @slush_b bag made of deadstock faux leather.
An all sustainable and ethical look.
Photographed by Moritz Conzen @mcmcoo for the @ikigailabels conscious pop up shop
Models: Benjamin Aerts @benjaminaerts_ & Gabrielle Lussier @gabriellelussier
More information on the brand can be found here:
https://www.instagram.com/slush_b/?hl=en
---
Thanks to all these incrediable brands.
BRAND ACKNOWLEGEMENT
-Black PR : RAWWAR, VARENNA, , SHAHINI FAKOURIEISA, PLAYALONDON
-Tojldn
-Slush
Created by: Cailey Hartshorn