Do you have pale and dull hair, lazy and bad hair? Well, below are possible and easy ways that can be applied to your hair, giving it a shiny, bright, and steady outlook.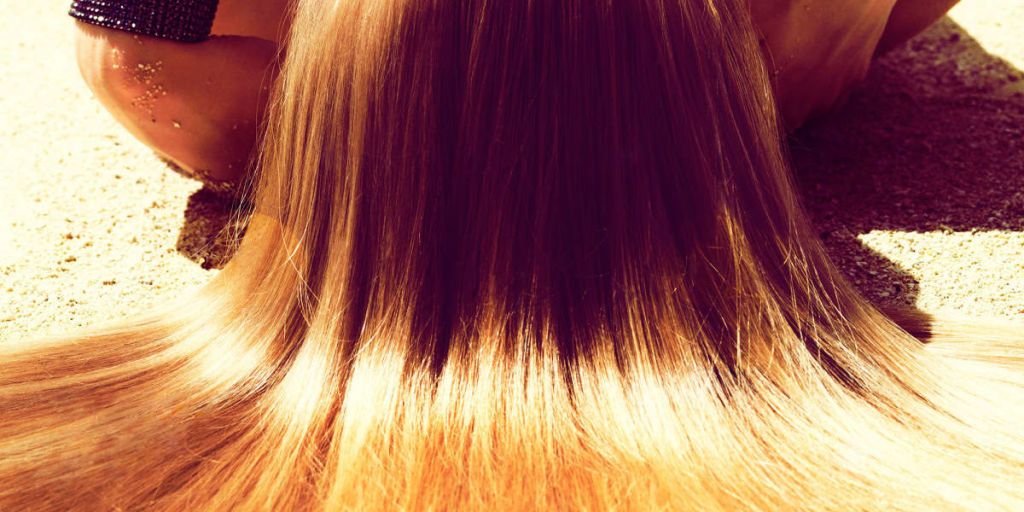 1. Try a flat iron
Hot and sizzling tools can pump up some bit of shine to your hair. Whether your hair is fine or coarse, hot irons give you a wonderful glossy type of hair. The flat iron is good because the tool's rounded titanium bevel plates are able to get close to hair roots without burning your scalp. It's a good way to make your hair look gorgeous.
2. Good choice hairbrush
It is important to know that harsh pulling on your hair with some nylon bristles can really cause severe breakage. However, people should use natural bristles. What they do is induce the oils in your hair, making it brighter. Brushes on offer are cult-favourite Mason Pearson Brush, which has boar bristles.
3. Just nourish your scalp
Shiny hair is nurtured and cared for. Tough strains emanate from the roots. Basically, it's all about giving in open vitamin E capsules and spreading the gel swiftly on the hairline. What the antioxidant does now is that it increases or improves blood circulation. Blood circulation brings in nutrients thereby bringing growth. It's just basic fun play with science.
4. Constant application of hair dye
To those who wish to have serious, we mean serious bright and shine hair, try to apply a temporary dye to your hair. It is good in bringing in that shine, enhancement, and pre-treatment. Basically, a dye is a temporary hair colour and chemical that goes brings out the shine of hair particles from the base (root) to the top (tip).
5. Try a cuticle sealing treatment
Just like the basis of the flatiron, your hair is also softer and more radiant when you enclose the cuticle. People should find products like Color Wow's Dream Coat. What such products do is that they cloak each and every strand of hair in a waterproof formula that is resistant to frizz and flyaway thereby giving humidity. It has worked for many.
6. Select a Fine Mist
It's all about choosing the right spray this time. Experts have propounded many possible sprays but among the favourite are shine sprays that are light and produce a fine-mist spray. One of the spectacular oil-sheen sprays for all the hair characters around that goes a long way in achieving soft and frizz-free strands is Wella Professionals EIMI Glam Shine Mist. What this hair treatment does is that it smells delicate and finely coats your hair, revealing a glossy edge and while holding to it, you can surely feel the softness.
7. Just consider your hair type
It is not always about running to shop for something, first know what type of hair signature is in your head. Having knowledge of your hair texture all in all determines what type of products can assist you in enriching your glow. When it happens that you have fine natural hair or your knots or curl is more on the drier side better go out there and buy your oil sheen sprays because they are your best bet.
Basically, what these oil sheens for is that they have strong toleration when it comes to a heavier amount of oil without looking oversaturated or somewhat weighed down. However, if it happens that you have fine-textured hair, you might want to consider a light serum.
8. Wash your hair with apple cider vinegar
Yes, it has been tested and practised. It is a shine-booster applied on a weekly basis. For those who were not aware, it is basically a DIY version of an original shampoo. Just take two tablespoons of apple cider vinegar with one cup of water.
After shampooing your hair, saturate strands with the solution. Wash thoroughly and use a conditioner on the ends only of the strands. The citric acid fused in the apple cider vinegar neutralizes root growth and any other cavity-clogging bacteria that pales the hair.
9. Normal use of clarifying shampoo
What is known is that clarifying hair is vital to avoid build-up which can end damaging the shine. For those who wish to have squeaky shiny strands, consider adding a clarifying shampoo into your schedule once a month. It should not be done weekly because it affects tresses. Recommendations on pushing forward clear chemicals and sulfates which can strip the hair as well as open the cuticle are common. The importance lies in keeping the cuticle closed and protected.
If you enjoy anime shows, books, and more, then visit https://www.animetrend.net/ today.