We recently sat down with Chloë van der Klaauw, founder and designer of Studio Henriette Christine, an ethical, slow fashion brand that has caught many influencers' attention since its online launch in 2020. Originally from The Hague, Chloë studied film at the prestigious Queen Mary University of London, premiering her first short film in both Paris and London. She only recently started dipping her toes into the world of fashion, a subject of fascination since her early days.
Finding herself at crossroads during the pandemic and being furloughed from her job at Shoreditch Nails, Chloë decided to start making her own dresses and selling them on Instagram, something that captivated UK influencers such as Franki Dammone and Zeena Shah, who have championed several of her pieces.
At the tender age of 21, Chloë directed and co-wrote The Good People, a short film about an American writer meeting a whimsical group of friends in the dreamy French Riviera. Not only is she responsible for costume design in her work, she also creates all of her own pieces. Here is what she had to say:
Q: You recently launched your first clothing brand. How did that go? Who is your target audience, and are you planning on expanding?
A: Launching the clothing brand was really just a very spontaneous idea. My grandmother taught me how to sew and I've always loved fashion. During lockdown I started making my own clothes again and when people started asking if I sold them, I decided to just launch my own brand! It's a lot of work so it's definitely not easy, but I also think we need to move to a society in which we buy from local, small designers and not from fast fashion brands. All my clothes are handmade from fabric that I source locally, and the designs means they can easily be layered so you can wear them all year round. I try to keep them at an accessible price range, as I've always found it hard to find sustainable brands that are affordable, so I think my target audience is people like me, who like to invest in nice, handmade clothes without breaking the bank!
I don't think I'll be expanding any time soon. I like the idea of keeping it small and having designs I really love on there and let it grow more organically if that seems right.
Q: What made you want to study film?
A: Film has always been something I've loved since I was very young. My family and I used to go and rent DVDs on a Friday and watch them all together, and my mum and dad would introduce me to all kinds of films I wouldn't normally go and see. Initially I thought I wanted to become an actress but after being in drama school I realised I preferred being behind the scenes. I chose to study film more broadly as opposed to going to film school as I wasn't sure yet what part of film I wanted to work in. I also think studying film theory is super interesting and helpful if you want to move into filmmaking.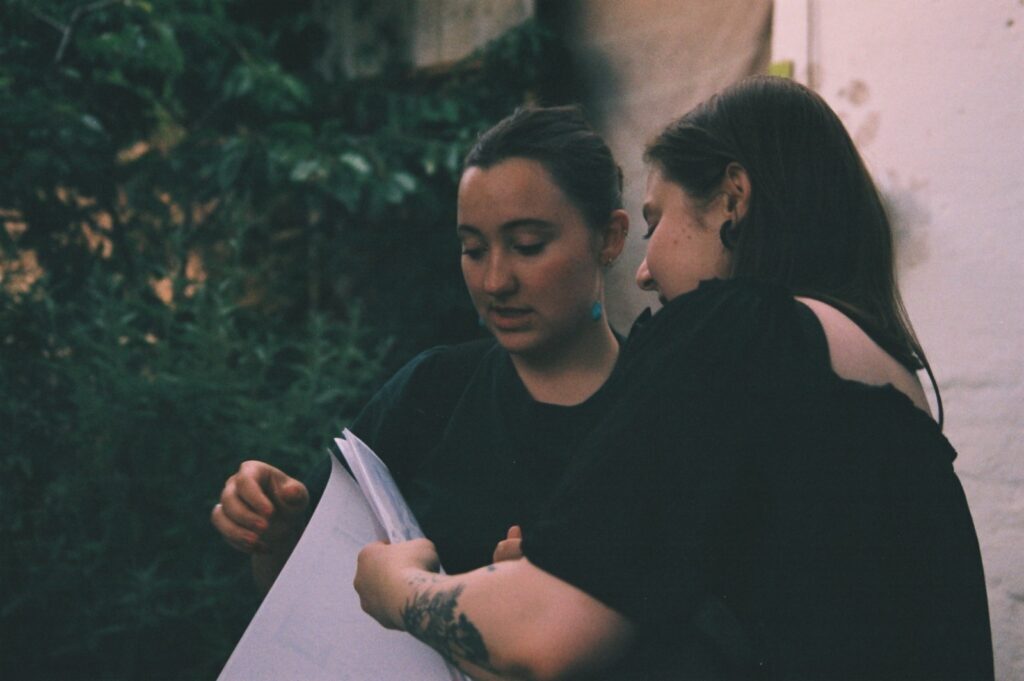 Q: What motivations did you have in the Netherlands to move to London? What kept you moving forward?
A: I knew I wanted to move to London since I was 12 and visited the city for the first time. This sounds really cheesy, but I just felt like I was coming home. London is such an interesting and vibrant city and you're always inspired by everything around you. I've lived in lots of different places and while I love The Netherlands, I always knew London was the place for me to be. Every night I would imagine living there and that dream just never went away.
Q: Speaking of moving forward, what keeps you going during these times?
A: It's very hard to be creative and positive when you feel as if there is no end to it all. I write a lot and that helps me put my thoughts in order and release some of that anxiety and stress the pandemic brings. I try to stay inspired and keep myself busy all the time, by painting, writing or reading. Thankfully, with the internet, you have unlimited access to content, films and ideas and discovering new things helps to keep me inspired and motivated. I also try to remember nothing lasts forever and one day we'll look back on this as an interesting story to tell our kids *laughs*.
Q: You are a literal triple threat – director, designer, nail artist. How do you find the time?
A: *Laughs* I love being busy! I've never been very good at doing nothing and I like doing different things at once. I think it helps as well that I really love doing all three of these things and they're all creative in a completely different way. Sometimes it's hard to juggle all three but I also go through phases where I'm a bit more motivated for one thing and not the other, and that's okay too!
Q: How would you describe the types of clothes you make in a few words?
A: Probably comfortable, versatile and easy. I personally have quite a simple, minimal style and I love clothes you can just throw on and dress up or down easily. All my designs are like that as well, super comfortable and you can easily wear them around the house or on an evening out. All the dresses have pockets as well and the straps are all adjustable, something I always really struggle to find.
Q: You recently debuted your first short film, 'The Good People'. What was it about? What fashion trends inspired you?
A: The Good People is a coming-of-age short film about a young American writer who goes to the South of France and meets a group of eclectic young people. I co-wrote it with my friend Simone Hazanavicius and we developed the look together. We were very inspired by the 60s and 70s and sourced a lot of the clothes from vintage shops and our own wardrobes. Fashion was really important in the film and was a great tool to express the personalities of the characters.
Q: How do you organise costume design and wardrobe in a film?
A: Lots of moodboards! I think having a really clear idea of what you want and who your characters are. Wardrobe might seem like an afterthought when making films (especially on a small budget), but it's such a big part of telling a story. My tips would probably be, be creative with it and really think about your characters. Fashion is such a form of expression and says so much about ourselves so knowing what your characters would wear is super important.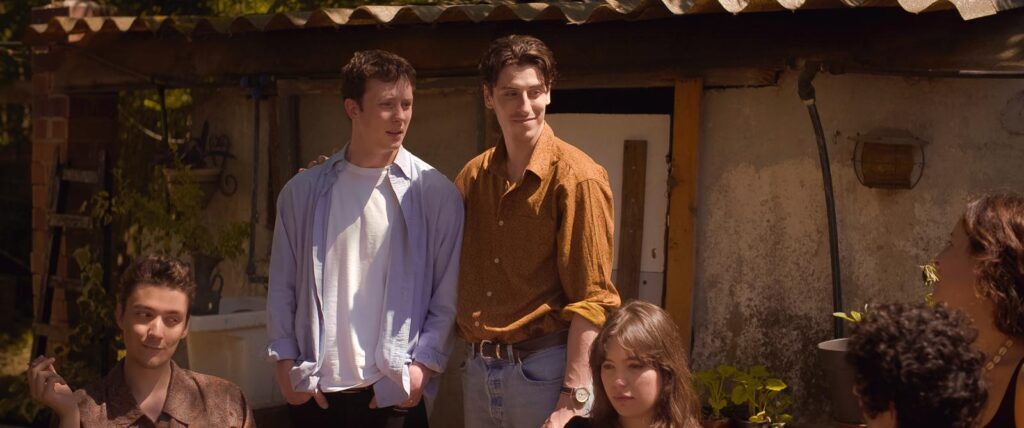 Q: How long have you been working at Shoreditch nails for, and has this influenced your craft? If so, how?
A: I've been at Shoreditch Nails for 3.5 years now. I never thought I'd be working in a nail salon but it's been a really fun and creative thing to do. I do think it has influenced me but mostly through the people I meet and the stories they tell. Nail salons are such intimate spaces full of mostly women, and there is something very special about people opening up to a complete stranger in the space of an hour. Talking to people is such a good way to get inspired and every day I work, I learn something new.
Q: Any major career move in the works? What is your next project?
A: God, it's so hard *laughs*. I am hoping to fully move into film soon and keep fashion and nails as my side-projects. I really love all three but film has always been the dream and I would be super excited to move in that direction. For now, I am writing two different screenplays and I'm working on some more summer designs for Studio Henriette Christine, so I'm keeping busy.
You can check out Chloë's dress collection here:
IG @studiohenriettechristine @chloevdklaauw
https://www.studiohenriettechristine.co.uk/
The Good People, premiered in 2019: