Decentralizing fashion is an idea and construct that has been around in the sustainability world for a while. When we think of fashion weeks or the annual fashion month of September our mind automatically comes up with pictures of Prada in Milan, Burberry in London, or Paris Fashion Week extravaganza. The western world dominates aesthetics, brand success, and quite frankly also the selection of fashion and concept stores all around the world.
At least this is what the common and mainstream world and to a certain extend maybe even up until 2020.
Smaller and more independent fashion weeks have been on the rising. With more contemporary concepts and new values, they became destinations for journalists and designers who would rather express creative freedom and build their brands through experience, as buying into an old school and stiff version of a once-innovative industry.
One of the events that I have been admiring the most in recent years is the Kyiv located Ukrainian Fashion Week. The bi-annual event has been magically inspiring, with a mix of classy but fun and very creative designers.
Considering the craziness of 2020 and how fashion weeks are basically not an IRL thing anymore, naturally, most formats went digital. Ukrainian fashion week not only did that but also really pushed the vision and agenda for a more sustainable approach.
BE SUSTAINABLE! is the biggest international center for conscious fashion, innovation, and networking in Ukraine.
The county's second fashion summit was hosted during UFW, a one-day open fashion conference covering the key problems of the topic and aimed at raising awareness of sustainable fashion and improving the expertise of the fashion community.
One of the highlight events was the collaboration with GFX and The Swapchain, which is basically a non-monetary based second-hand shop, where you can exchange pre-loved fashion. The major difference here is that all items get tracked via blockchain and therefore the impact of your closet curation can be measured.
Sustainability can only become relevant and be credible as a work in progress, so I find it amazing to see how smaller fashion weeks and destinations that have been less of the forefront of sustainability really thrive to their full potential. Personally, I am a big fan of conferences and events but let's face it: its all nothing without the brands, the designers, and the creatives! Ukraine Fashion Week has us discover conscious brands and gives local forward thinkers a platform for expressing their ideas.
Looking at this seasons talents, I fell in love with a whole bunch of brands and designs.

The Hard Vintage collection by CHERESHNIVSKA draws its inspiration from Soviet life. Designed by Anastasiya Rozova the collection is sourced from Soviet fabrics from the 1970s-1980s. The zero-waste collection is completely hand-dyed and produced locally.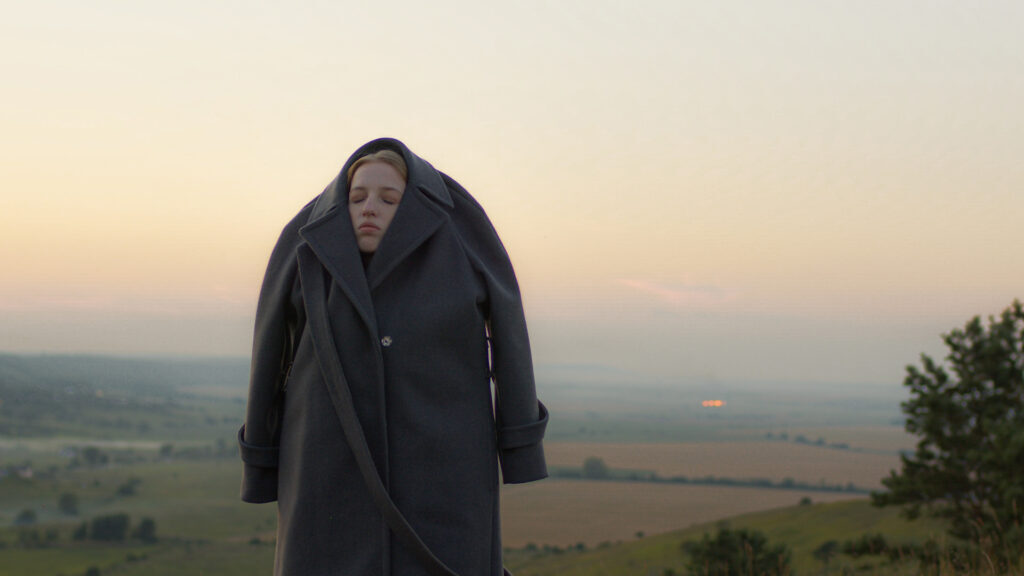 Borko is a sustainable art and fashion brand, founded by Anastasiia Borko in 2020. Its new collection is based on hand-painted shirts and asymmetrical jackets with elements of men's suits. What is stunning is that all fabrics are from outlet clothes of well-known brands that remained on the shelves of Europe. Each item is one of a kind and enfolding the idea of giving old clothes a new life! M0D44 defines itself as a future workwear brand, which rethinks the influence of Eastern and Western civilizations on local culture. For the current collection, the brand uses organic cotton, recycled denim, polyester made of recycled plastic bottles Polartec, and durable materials to extend the longevity of the produced clothing. Also, this brand draws inspiration from the Ukrainian military force and epicycles vintage military uniforms and workwear.
So, what is it that makes UKFW and the sustainability events so strong? The local identity and its military past are still present in current aesthetics and design concepts. The references are the concepts of a certain determination and straightforwardness. Both are attributes that are well needed when you want to change the fashion system. I believe in Daria Marusyk (Head of communications) and her team, to compose the next event in 2021 event more encouraging and something I won't miss!