Billie Eilish is the May cover of British Vogue, her outfit choice has caused quite the stir. The leap in her appearance from grungy, teen angst icon to pinup girl has people wondering what influenced such a dramatic shift.
Billie first started making waves in the music industry at 17. The somewhat dark energy in her debut album 'When We All Fall Asleep Where Do We Go' was matched by her style. She had become known for her baggy clothes, black hair with bright green roots. Her appearance was quite the opposite of how teen girls usually choose to show up in the music industry. She has spoken before about her choice to wear baggy clothes, for a start, she was a minor, but also, she didn't want people to know 'all that' about her. After all, she's a musician, not a model and the female body is so often an unnecessary topic of discussion.
As you can imagine, the suggestion that Billie wanted to switch up her look and was covering British Vogue had a lot of major fashion houses dying to be involved. The series of photos for her cover story had custom pieces from Mugler, Burberry, Valentino, Balmain, Vivienne Westwood and Gucci. Some of whom she has worked with before but on nothing quite like this.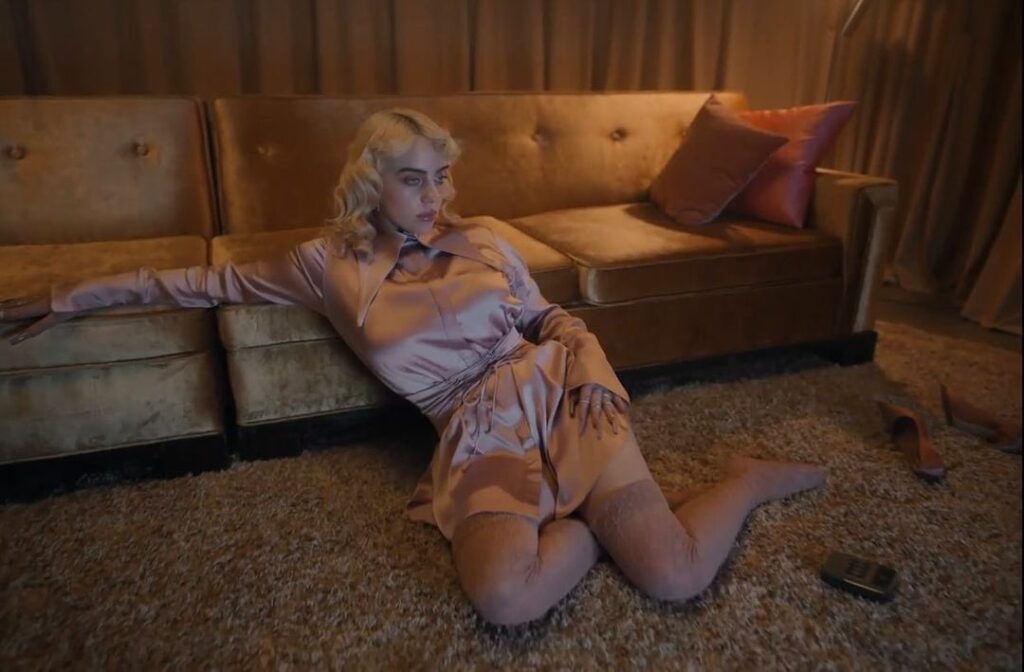 Despite Billie still being an incredible artist, and now an adult, some of the conversation surrounding this cover questions her worthiness of respect now she's shown more of her body. In the article she says, '[If I'm a whore] then I'm proud. Me and all the girls are hoes' followed by her advocating for empowerment in being deemed a 'hoe'. In fact, these photos do not need to be considered sexual at all. Lingerie is so often immediately considered to be 'sexy' but that relies on the wearer or the viewer being turned on by the garments. If a woman simply feels empowered in lingerie then to her it's more empowering than it is sexy. If you look at these images and see sex appeal, then that's on you. In addition, sexy and respected should not be mutually exclusive qualities in a woman.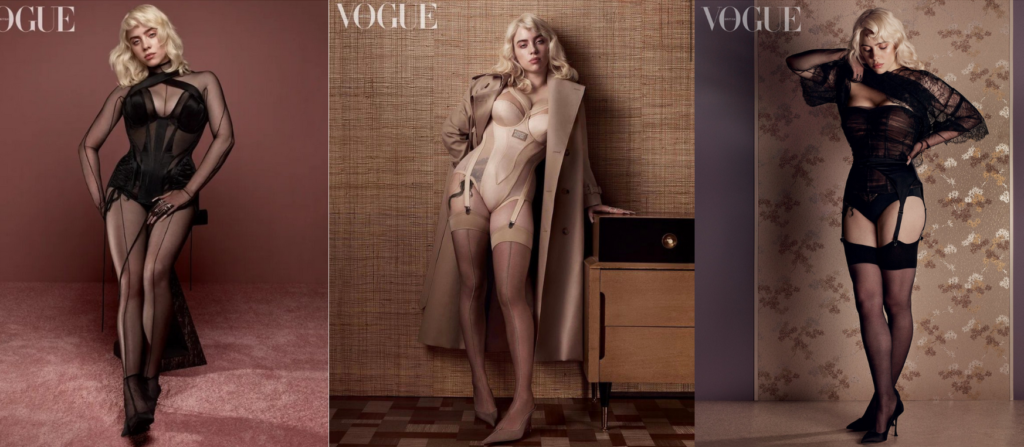 The single other time we have seen Billie in tight-fitting clothes was via paparazzi photos. It sparked somewhat disturbing comments, mostly from men, despite her being a minor at the time. She is aware that her 'normal' size allows for some people to see their body type represented in the media but thinks the 'good for her' comments are odd at best. The idea that someone so young could be so nonchalant about their body is practically foreign. While Billie has received some unfair comments in response to this drastic change in style, she is clearly a very switched on, seemingly confident, young woman. She can do what she likes, and so can we. I think she looks great.