10. Astrid Berges-Frisbey
Designer: Chanel
The brand ambassador's little chain crossbody bag makes this prim and proper couture look feel youthful
9. Rosie Huntington-Whiteley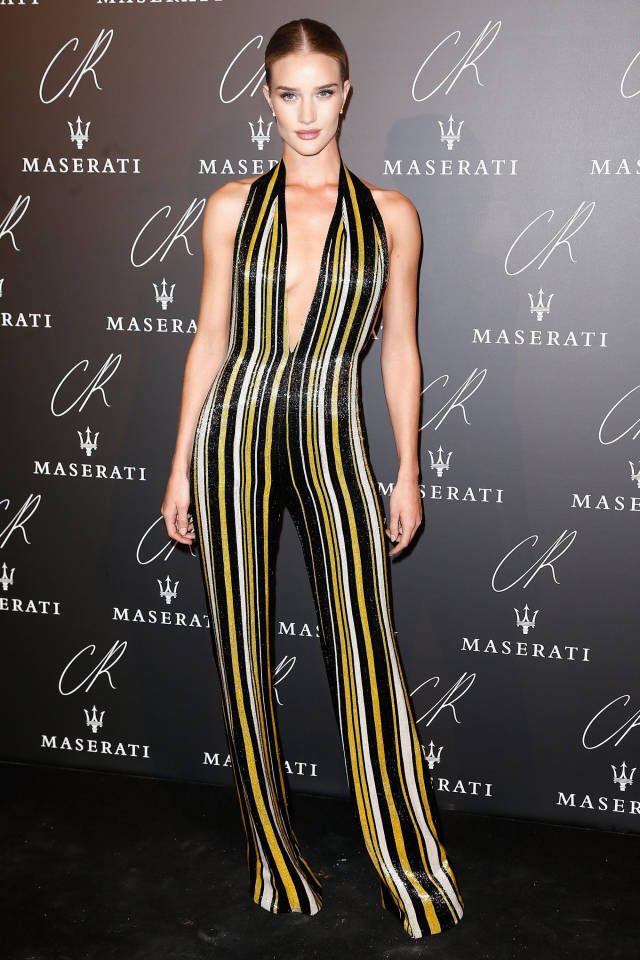 Designer: Balmain
the supermodel brings the runway to life in this graphic jumpsuit from the spring 2015 collection
8. Sofia Sanchez Barrenchea
Love the wide range of pastel colours.
Its like a breath of spring/summer air before autumn/winter.
7. Miroslava Duma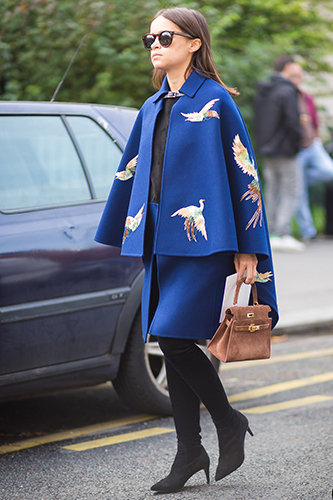 Designer: Dries Van Noten
Oriental Winter Poncho.
Van Noten's poncho makes this look a stunning statement piece.
6. Michelle Williams
Designer: Louis Vuitton
The face of the vuitton Williams breathes life into this sporty ensemble
5.  Emma Wastson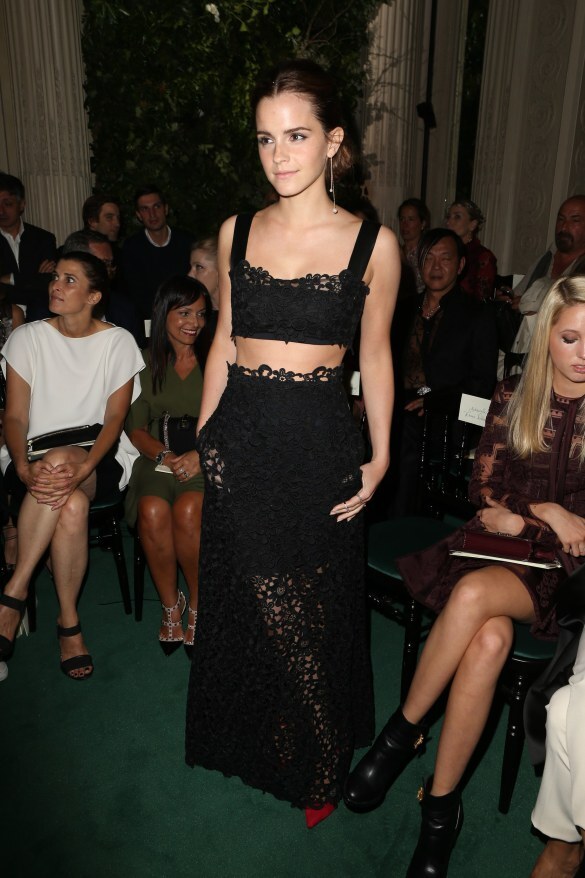 Designer: Valentino
Emma is the British It girl of sophistication fashion.
This black crochet top and maxi skirt combo is stunning.
Combine that with bright red shoes and its breath taking.
4. Kim Kardarshian West & North West
Designer: Givenchy
The ultimate mother-daughter outfit match.
Who know babies could pull off sheer fabric? Looks stunning.
3. Cara Delevingne & Joan Smalls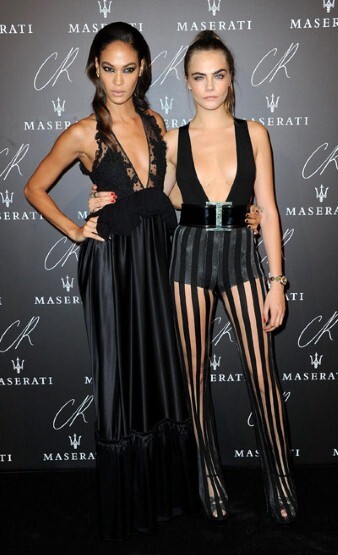 Black on black.
Sensual Sophistication comes to mind with Joan and Cara.
2. Elena Perminova
With the autumn season coming in a fashionable, colourful and beaded poncho is a must have.
Love this look!
1. Miranda Kerr
Designer: Emilio Pucci
The peek-a-boo lace cutouts takes this elegant  and sexy black gown to the ultimate level.
What makes this outfit complete is the red and metal waist belt. This give it an edge and completes this beautiful look.