"I still weave dreams, finding inspiration wherever I can and looking for romance in the real, not the digital, world."
Grace Coddington – a dreamer, independent woman and the ultimate cat lady. This brazen and fiery red head is the reason we know fashion for what it is. Her ability to create nostalgic and quixotic images, are what make you believe in this industry.  Many people would see her as Anna Wintour's right hand woman, but she is her own success and just as much as an influence within fashion. Wintour may be the final say, but Coddington is the brilliant mind behind the idea.
With the release of The September Issue in 2009, people saw it as the industry's response to 'The Devil Wears Prada' – a chance for Wintour to show not just her power, but also her knowledge. However, something unsuspected happen, the shining star of the film was not Wintour, but Coddington. Whilst Wintour sat in her iron throne, Coddington used fashion to create images of art that would fulfil the September issues needs.
So when it was announced last week that Coddington was to get her own film, one that would celebrate her life and achievements, we couldn't help but be thrilled. Coddington is an example of the tenacity one needs to have when aspiring to be something in this industry. She built her way up to becoming one of the most admired people fashion has seen to date.
Coddington's long partnership with Vogue all began back in the '60's when she moved to London having won a Vogue modelling competition. The fashion industry during this time was a vastly different world to what it is now. Models were responsible for their own hair and makeup, which meant Coddington, had already built a keen of for styling.
So when her modelling career was ended due to an ill fated accident, she decided to instead take a chance behind the camera styling shoots that would eventually lead her to work for Vogue. Coddington's talent secured her opportunities working for Calvin Klein and eventually, US Vogue, ones that would rank her as one of those most influential stylists of our time.
Coddington's work is like no other. When you look at her images, you don't just see you feel. In Vogue US May 2004 issue, Coddington collaborated with Annie Leibovitz to create a sequence of images inspired by the romanticism and cheek of the Marie Antoinette era. 'French Twists' sees models like Lily Cole and Gemma Ward decadently dressed in ravish gowns of modern couture and faces painted like porcelain dolls. We resonate with the romanticism of a time built on all things lavish and pretty. Then there is 'Joy to The World,' shot by Steven Meisel, Vogue US December 2002 issue. The editorial takes influence from the eastern culture, exaggerating the delicate ideals of geisha, throwing them quite of proportion. Every aspect of each garment is exaggerated – the sleeves, collars, skirts and cuffs, completely distorting the figure of the model. However, as chaotic as these images are it all works.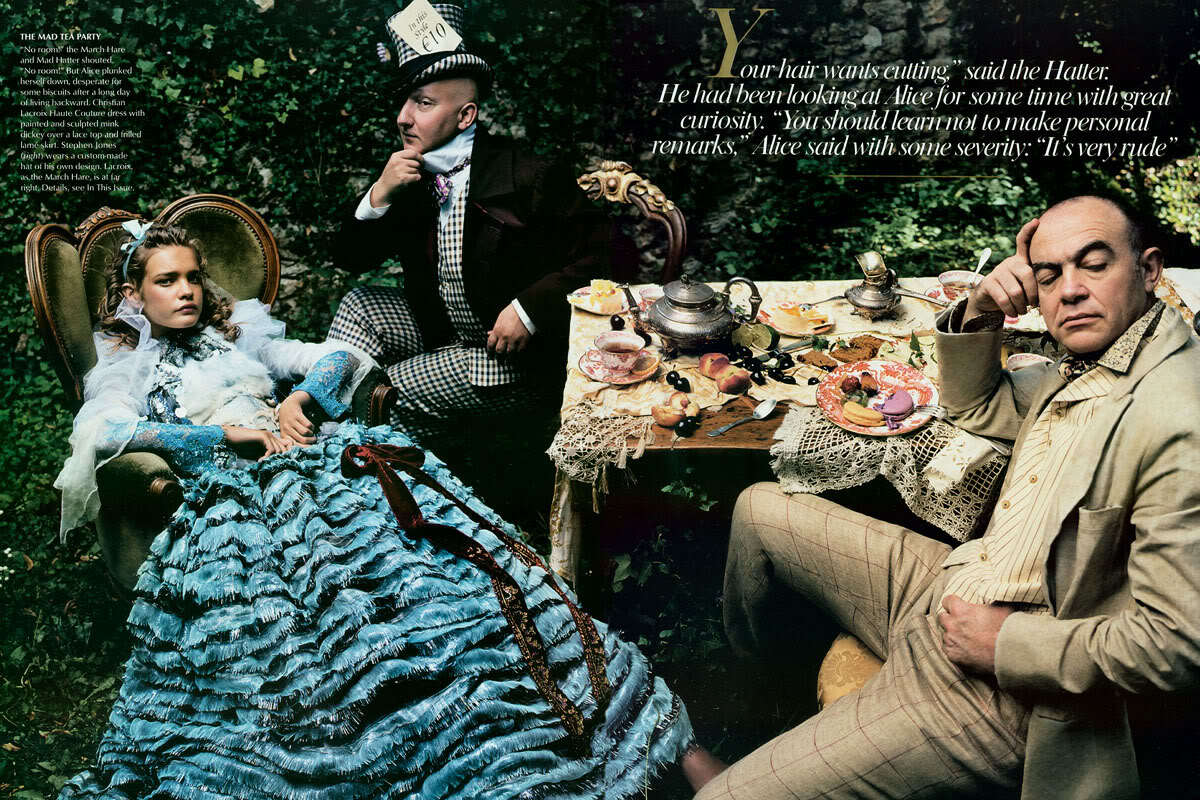 This is the amazing thing about Grace Coddington. Everything works – each and every single idea no matter how small or big it is. He determination to promote fashion as its art form rather than a social commodity is what keeps the dream of fashion alive. She once said that there are 'three rules of success in fashion: perseverance, dream a bit and be passionate about it.' Serving these in bucket loads, Grace Coddington is the kind of woman we all aim to be.