Next weekend, a variety of exhibitions, event, talks, concerts and launch parties will take to the streets of Oslo during the 2019 Fushion Fashion Art Festival. This festival features a collaboration of creators across the art spectrum, who will celebrate the roles of fashion, art, and music in Norwegian culture. The focus is on challenging the consumer's traditional interpretation of art, and as such the events will take place on street level throughout Oslo, so that everyone can participate. 
As usual, Norwegian fashion designers will showcase their work. The main location for these shows will be in YOUNGS at Youngstorget, the cultural epicenter of Oslo.  This season will be the seventh in which this show is carried out, and a sizable demand from the press points to the strong support that consumers have given this event. An attendance of 23,000 people and a digital reach of 7 million is also indicative of this support. The artists and designers who will attend it will interpret their efforts to push the boundaries of fashion today. Here is a look at a few prominent artists we look forward to seeing at Oslo:
Catherine Hammel
Catherine Hammel is an Oslo-based Norwegian fashion brand that focuses on the effects of functionality, simplicity, craftsmanship and aesthetics on everyday life. Led by Catherine Hammel herself, the brand tailors their clothing towards those with progressive lifestyles, and promotes topics such as gender equality, environmental sustainability, and social cohesion. Catherine Hammel definitely delivers much to the table when it comes to supporting healthy and socially-cohesive lifestyles.
SERAC
Internationally-acclaimed designer Tore Mortvedt established the SERAC brand in 2016 with the purpose of creating sustainable and quality outerwear. Being an avid skier, Tore had a natural interest and appreciation for outerwear. His experience in fashion led to his creation of the HH Elevation Jacket. This resulted in his creation of SERAC, a brand that promotes quality and versatile outerwear for the active lifestyle.
IBEN
Norwegian lifestyle brand IBEN was founded in 2014 and was created with the carefree, laid-back individual in mind. The brand utilizes heavier materials such as English corduroy and Italian denim and is also known for quality knits and masculine-cut overcoats. Through its clothing, IBEN recognizes and celebrates the self-made woman by providing her the wardrobe she needs to convey her position in life.
Kit Wan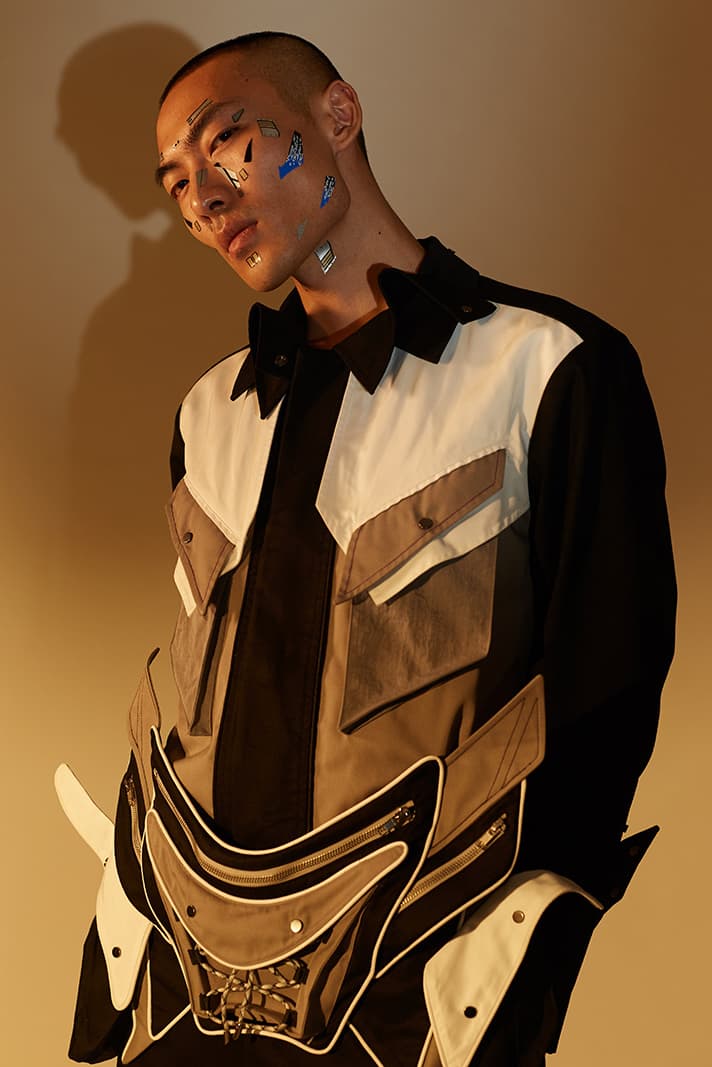 As an Oslo-based designer and visual artist from Hong Kong, Kit Wan employed his solid experience at Hong Kong Polytechnic University and Oslo National Academy of the Arts to create his own brand. Utilizing high tech, sci-fi and mechanical aesthetics, Kit Wan uses a diverse variety of art forms to convey his impression of human uniform and body armor. His clothing introduces the individual to his universe of constructed shapes, accented with the evolvement of fictional storylines.
Raske Rêvêr x Jara
Raske Rêvêr is a sporty fashion brand for the active individuals. It was created in 2014 by designers Lisa Kristindatter Mortensen and Solveig Aksnes. Along with promoting an active lifestyle, the brand supports animal welfare and sustainability.
Jara Marken is an artist who works with different mediums, including sculpture, photography and installations. She utilizes abstraction, crisp colors, rhythm and repetition to convey nature and other surroundings that subconsciously affect the individual.
The two artists collaborated to create a collection named "Sur la Mer" (French for "by the sea,") which they will present during the Oslo festival. The collection revolves around a beach concept, produced by Raske's design and Jara's photos. 
Moiré
Founded in 2014 by Design Agency Moiré, this womenswear brand is dedicated to excellent tailoring, one-of-a-kind details and high-quality textiles. Striving to create quality and lasting clothing, the brand uniquely blends daywear and nightwear for optimal use of its pieces. Moiré has collaborated with a variety of artists and its pieces are currently featured in Norway's most exquisite high-end stores.