Steven Vanderyt is the definition of a well-educated and highly talented designer, couturier and businessman. He has an extensive background in fashion, having attended Summa College in Eindhoven and School for the Arts Utrecht (HKU), along with completing several prestigious design and couture internships. Upon his graduation and release of his first collection, he was contacted by several celebrity stylists to pull pieces from his collections. To create a successful brand, however, he knew that solely creating custom pieces was not enough. Therefore, he also created an everyday collection with an urban touch-something that everyone could wear. Below, Steven shares his genius with us in his interview on his experience with fashion and design.
What developed your passion for fashion?
As a young boy I was spent a lot of time with fashion. I chose what I wanted to wear and my parents allowed it so that I could utilize my creativity. In my teens I started to observe the brands that were the biggest on the scene at that time, like LV, Cavalli and Gucci. I focused on what they created regarding the shapes of the female body and the types of materials they used. I also started to focus on how they presented their looks and silhouettes as this big part-op presentation to create trends and boost sales.
How did your time spent as an atelier assistant aid in the creation of your first collection?
A teacher once told me that if you have the craftsmanship and are skilled in pattern-making, then you will be able to create whatever you want. So that is what I did. I started to focus on becoming skilled in high quality sewing, pattern-making and couture craftsmanship.
I did some internships at several clothing alteration ateliers that were known for their quality of work. After completing these internships to perfect my skills, I was ready to begin internships at the well known designers in the Netherlands, and at internationals like Viktor&Rolf. 
Do you have any role models within the fashion industry?
My role models are the timeless brands. I watched a lot of brands come and go-or peak too soon. For example, look at Rihanna and how carefully she is building her brand, while a myriad of other celebrity brands are only popular for a year or two and are never heard from again. I look up to the designers and people who really take care of their brands and try to make themselves household names, creating a steady business that continues to grow.
Your collection, "New Look?", strove to present the question of your identity as an artist. Have you made this self-realization and how would you describe this identity?
When I started out, I was always searching for my path and place in the fashion industry, and hence began this process of self-realization. I realized that I am a dreamer who also needs to be smart in this industry. You used to see designers who could purely survive on their couture/art pieces that are close to unwearable and are only worn by celebrities for special events or performances. In this day and age, however, it is almost impossible to keep a business running without a steady income. You need multiple sources of income by selling pieces that can be worn by a variety of consumers.
Therefore, after creating 2 couture collections, I decided to create a more wearable line. In other words, I took my couture and dipped it in some urban flavor. The line is a mix of eccentric, wearable pieces with a link to my couture. 
Upon graduation from the fashion academy, were you under a lot of pressure to provide this identity?
Yes, for sure. I graduated with statue-like pieces that were almost unwearable. After a few weeks I was contacted by Lady GaGa's stylist to provide her with all the looks and several from previous collections. So you could say I hit the nail on the head with that one. She is one of the people that could really wear and own those pieces. 
How has your experience been as an entrepreneur? Did you have any struggles?
As I mentioned previously, you have to make smart choices when it comes to business. I had to enter the sales market with my new collection to have some revenues coming into the business. While I have created custom pieces for celebrities like SIA, for me that was not sufficient to build and grow my brand. Ever since I started out, companies have been contacting me for sellable items and so it seems smart to me to create fashion that is available to everyone.
Was your collection, "STEVEN VANDERYT", successful from the beginning?
Yes, a lot of people were interested in the story and concept behind it. Stylists and magazines contacted me to work with them and lend them some pieces, including (as I stated) Lady GaGa, along with Harpers Bazaar, Vogue, Jute, Schön and other magazines. The collection was a good way to attract people's attention by doing something different.
How did the publications in Harper's Bazaar UK and Vogue Talents Italia aid your brand?
They helped in the way all other publications do, by providing publicity. Online platforms such as NJAL are also good ways to be seen. In fact, to this day I get requests from professionals who see my work on NJAL.
Do you cater to a worldwide clientele or solely European?
Actually, most of the work I do is for clients in LA. I work with the LA based stylists who work on celebrities. For example, we have worked with celebrities like SIA, Poppy, N'Vogue, Daya, Hannah Stocking and more I can't mention just yet, (I never want to jinx the collaborations.) We have also been approached by stylists of Nicki Minaj, Beyonce, Janelle Monae and more, asking to pull pieces from my collections. 
What advice would you give to rising fashion entrepreneurs?
Be patient and keep working. Success really doesn't come overnight, and if it did, I don't think it would be worth it. Through my hard work, I have appreciated everything that has come my way. You have to be proactive though-you can't sit around and wait for certain people to find you-you have to find them! If you want to dress a certain celebrity, find out who their stylists are and approach them. That's how I got my chances to dress celebrities. Even if they don't wear your pieces the first time, at least they know of you! And if you treat them right, they will remember you for next time.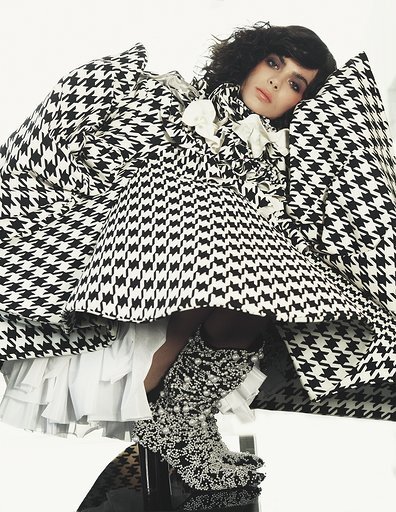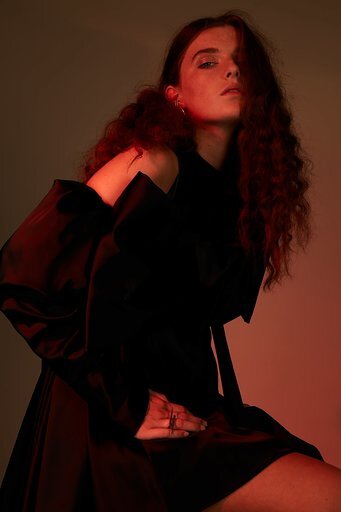 See more at stevenvanderyt.com