Isobel Rimmer is a talented graduating student of Performance Sportswear Design at Falmouth University, who have secured a designer position at Reebok after successful internship.
What made you chose this path?
   I have always enjoyed sports as a child and growing up, and I studied textile design at college A level. Then I went to do a foundation year because I was unsure what I wanted to do. I really liked the Idea of designing for a purpose not just because it looks good but because it actually function as well. I really liked the idea that actually being able to use my garment, so I took a bit of my passion for sport and designing and combined them two.
You have mentioned that you design for the purpose, what do you mean by that?
   With sportswear you have to make sure that it functions for the sport it is designed for. For example if your clothing is designed for running you have to make sure that fabrics have UV protection, keep you cool, don't block skin from breathing. Or if we look at more extreme sports like skiing, you have to make sure it keeps you warm and don't affect the performance.
What fabrics you tend to use?
   For my collection I was sponsored by the company "EUROJERSEY", so I got all my lycra from them. I looked at four way stretch lycra, that is one of the main things. Also I use Polatec fabrics.
Where do you draw your inspiration from, what inspires you to create?
   Inspiration starts for me if I come across a problem myself. Inspiration for my collection came from the problem I faced interning in London for the summer. I didn't have outfits that I felt that looked good enough in my office and also would let me go running straight after without having to take out much stuff with me, so it's started by looking at solving a problem that I had and then fit finding the solution to it.
Would you say that creating a new design is sort of communication between you and the rest of the world?
   Yes, definitely it is a way of self-expression creating for me is a form of self-expression for me.
Do you have your favorite place to be with yourself, where you boost your creativity?
   Definitely, I love to run. Like that is my thing. Running is my time to myself and my time to think, I like to run to Pendennis point and I went up and sit up there, if I need like a moment all you can see is the ocean.
What is your vision how do you see yourself?
   I vision myself running women's brand, running a design team.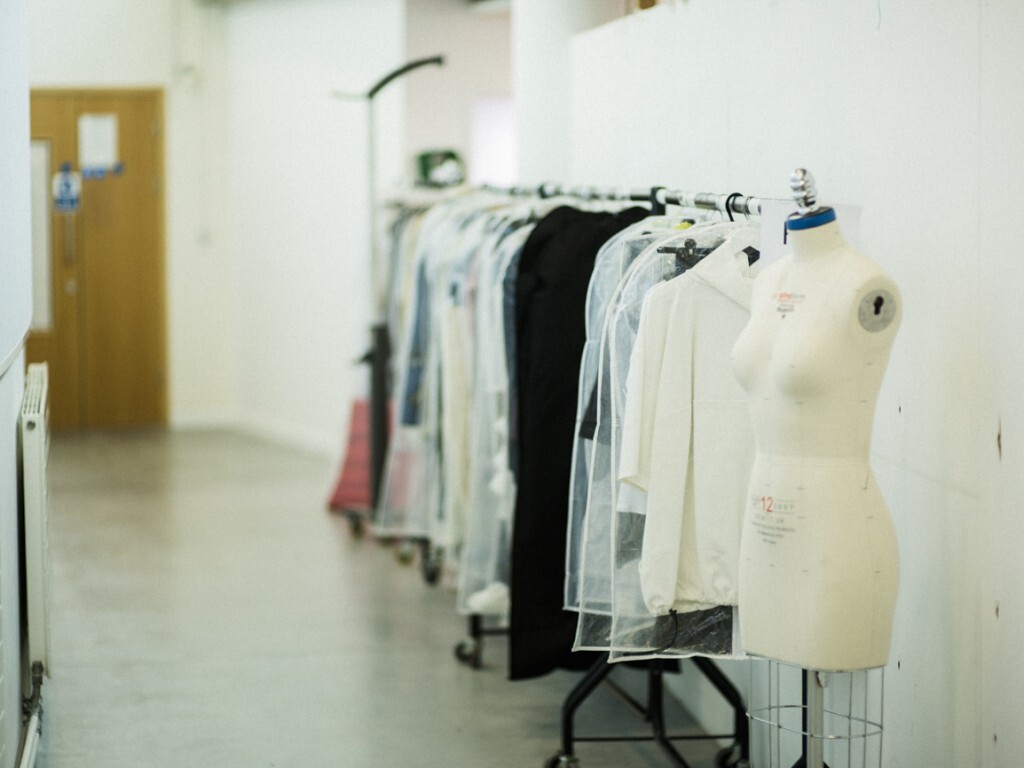 What designers, brands inspire you?
   I appreciate Kate's Hudsons ethics and her example of lifestyle. Livia Firth she is not a designer but a campaigner for Eco Fashion and I am a representative at the moment for Falmouth Fashion revolution so rather a designers or brands but women like her are the ones that  inspire me.
Do you read, and if you do what do you like to read?
   Not as much as I would like to, I do love a good romance, I have read all of Nicholas Sparks books… (Laughing) that's a girl's thing but I also like a good thriller.
I have heard that you have secured a place as a designer in Reebok! That is incredible, how did you have this incredible opportunity?
   It was advertised in my university, I previously become interested in the job role when a girl year above me got offered a placement last year and she works there now. I actually worked for two summers in America just outside where Reebok is based so I already knew the area very well. I have applied for the job just before Christmas, sent off my portfolio, cover letter and next the thing I was having a skype interview with one of the designers, she asked few questions but it was all about a good fit for the team, it just felt right and it felt like my place to be.
How do you push your work forward, do you attend competitions?
   I did enter the Polar Tech competition, which really helped to push my work and designs. I flew to Munich to see it, and seeing all innovations that are out there from big companies was really inspiring.
There is a lot of young designers that don't show their work, maybe because they don't feel secure or confident enough, what would you suggest them?
   I understand, not feeling confident but life is to short, you should just enjoy what you have done and appreciate it. I don't think about other people judging me and my work, I do it for myself I am not doing it to impress other people, I am doing it because I love it and if somebody else likes it then cool. I am not going out there to please the world. You can't please everyone, everyone has different taste, everybody sees differently, so you shouldn't worry about it. If you are happy with what you have done and you did the best you can then what more can you ask for.
As a successful graduating student of Performance Sportswear Design what can you advise to new students and what maybe you could have done more as a fresher?
   I would have definitely take more risks, would push myself like go and do things that you are not sure about, learn as much as you can from other people. Speak to as many people as you can, university is a great place to network so developing friendships between different courses is important. I wish I would have done even more, I have done a lot in my third year, I have met a lot of textile students, Fashion photography students it is also important to get involved in as many things as possible. I believe while you are in university you have to explore as many different avenues to find the one that suits you best. Be there in the moment, like be there, don't think of being somewhere else, be there if you are there. Because you are not there for long and it goes very fast.
Why do you love Design and how do you feel about fashion?
   As cheesy as it sounds I do think: that fashion and what you wear is an expression of yourself, it can make you feel happy, and comfortable I believe clothing does that. I love to be a part of making someone feel good about themselves, it is rewarding. I am not very good with writing or numbers, I always found myself being creative in designing, drawing and thinking outside, that is my forte. I am not going to go and write a book, but designing is my way of writing a book, my way of communication and self-expression.  
Author and photographer: Dmitrij Vasilenko
Model: Tess Sze