Digital fashion has taken high fashion brands by storm, and inevitably so, the rest of the world as well. Being a highly advanced technological power tool that leaves literally zero carbon footprint, its versatility has proven extremely useful in the past – especially vis-à-vis digital fashion shows. It is ridiculously convenient to be able to dress up and dress down, hassle-free, in less than a second. As well as this, it allows for so much more creativity in the field. While there is seemingly no downside to it (except that you can't actually wear the clothes), we are still unsure as to whether it'll be the future of the fashion industry.
Digital fashion is a huge improvement if we place it in contrast with the ever-growing fast fashion industry, which we know is notorious for its less-than-human labor conditions and the fact that we, as consumers, are inevitably drawn to its allure. One prime example is Gucci, who has recently jumped into the digital bandwagon. For less than $20, the Italian fashion brand has launched a pair of sneakers that are (virtually) available to anybody. They are essentially an NFT (non-fungible token), an asset that is solely digital. NFTs can be anything – they range from a unique piece of art, or the first ever tweet, written by Twitter's CEO and founder Jack Dorsey, that was sold for a staggering $2.9 million.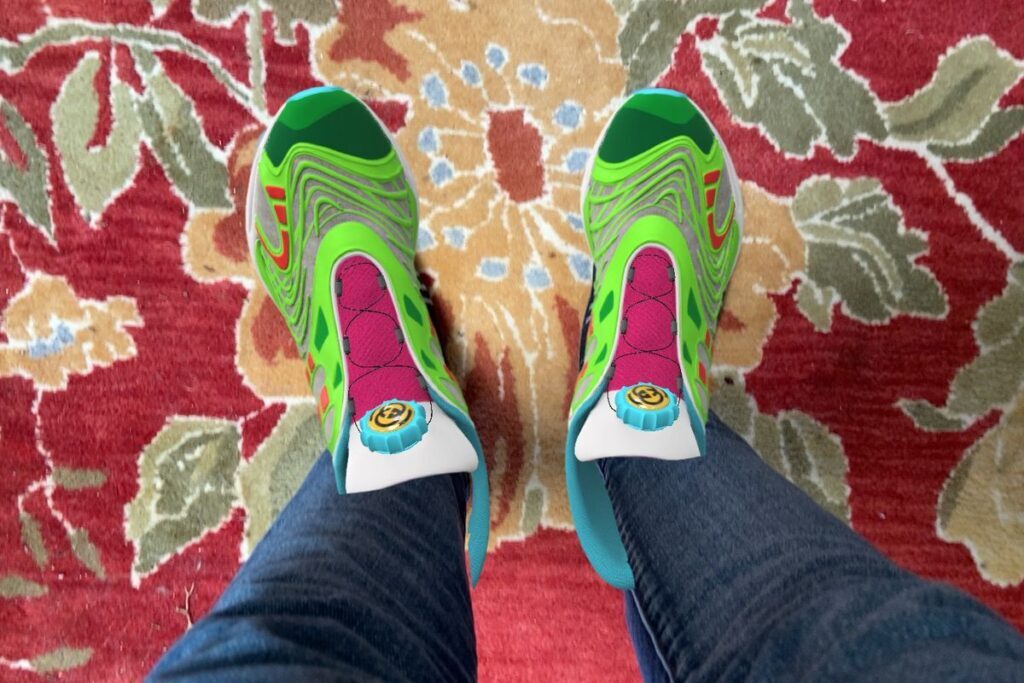 Of course, this concept is extremely appealing to influencers, who can continue to 'wear' an enormous amount of outfits that they would most likely only wear once in real life. The transition is essentially seamless, and it makes life easier for everyone. While assuredly, neither Gucci nor any other high-fashion brand have any intentions of fully digitalizing themselves, it is of course a temptation to dip one's toes into the latest trend that is digital fashion. In fact, Gucci has recently launched their new cruelty free, vegan leather sneakers, 'Demetra', as an ode to the Greek goddess of agriculture and harvesting. So just like digital fashion will not be going anywhere, neither is sustainability and its upkeep. And neither will leather, in fact – Gucci CEO, Marco Bizzarri, recently stated that it will not stop using it (at least for now).
We do hope, however, that digital fashion will challenge fast fashion conventions, especially regarding social media appearances – if it's just for a picture, why buy the real garment?