Since the mighty duo announced their partnership in September via a series of mysterious trailers posted to Gucci's Instagram, everything surrounding the drop has been kept tightly under wraps. Now it has finally been released.
While The North Face is no stranger to collabs, the partnership marks the first time that Gucci has partnered with another brand while under the tenure of Alessandro Michele.
Despite The North Face and Gucci having two separate customer-bases, David Whetstone, The North Face Design Manager Global Collaborations, Archives, and Special Projects, claims this project opens the doors to exploration through fashion style and physical expedition.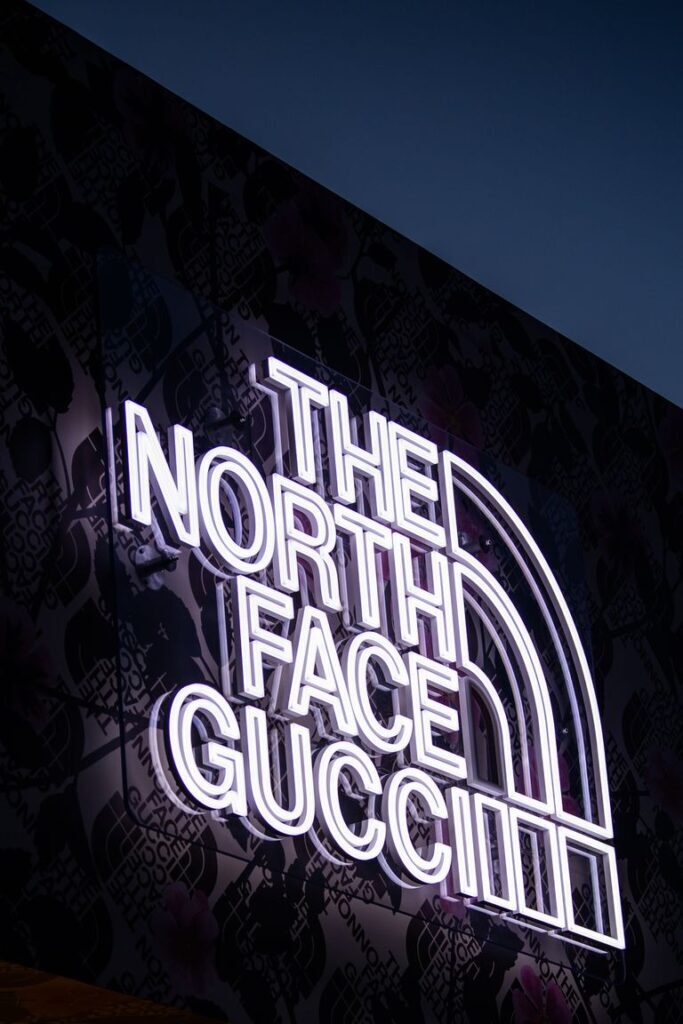 With the luxury house's campy aesthetic and the outdoor apparel brand's knack for practicality, it's one of those partnerships one can't believe didn't happen sooner. The two are so well-matched that the seamless meshing of the brands' very distinct logos and effortless blends of design and functionality are just par for the course, rather than elements of surprise.
"Whether literal exploration of places and cultures or the more metaphorical adventures encouraged today by creative director Alessandro Michele, Gucci has always catered to the curious, presenting its clothes as tools that push the wearer into different territories," a press release reads.
The assortment includes ready-to-wear (puffer coats, vests, shirts, T-shirts, sweatshirts, fleece, dresses, skirts and jumpsuits), soft accessories (beanies and scarves), luggage (specifically, backpacks and belt bags) and shoes (a gender-neutral boot available in three colours).
In true Gucci style, the colour palette is packed with vivid colours that make the collection distinctly more runway-able than most high fashion x high performance jaunts. Whimsical florals recalling the collection's intended place of use, vibrant primary colours, prints inspired by The North Face garments from the '70s, and new spins on Gucci's monogram adorn jackets, backpacks, skirts, and bucket hats. Moreover, given both companies' recent emphasis on sustainability, the collaboration's accessories make heavy use of ECONYL®, a nylon fabric made from regenerated materials.
Considering nature became one of the few places of solace for so many in 2020, Gucci's venturing into outdoor territory makes sense and couldn't have come at a better time.
The North Face x Gucci collection is available now and will be available online and in select Gucci locations in mid-January. Release Date & Where to Buy:
December 23: Raffle opens for early access to the drop.
January 4: Selfridges London.
January 9: Gucci stores in Paris, Milan, and Madrid, and online purchasing will open for raffle winners.
January 11: Gucci's Moscow store.
January 15: Gucci's Dubai store.
January 22: Online at Gucci and The North Face.
Click here to explore the collection.