Following our recent investigation into whether social media is a genuine form of activism, we have opened the conversation up to global fashion movements and platforms fighting for environmental and social justice within the fashion industry. Social media has been vital for these platforms in building connectedness within their communities, delivering messages, raising awareness and amplifying unheard voices. Social media has become a powerful medium to propagate change.
Life is digital, thus we are looking to social media more than ever for education and resources in such a pivotal time for action. Through these conversations, we understand how social media does not have to be devoid of real-life action, and when used in the right way, can equip us with the resources we need in fighting for justice. What may be seemingly futile, sharing a hashtag, reposting information or engaging with a post may actually have the power to permeate gradually into our consciousness and belief system, leading us to take more real-life, offline action. 
In Conversation With…
Carry Somers, Co-Founder of Fashion Revolution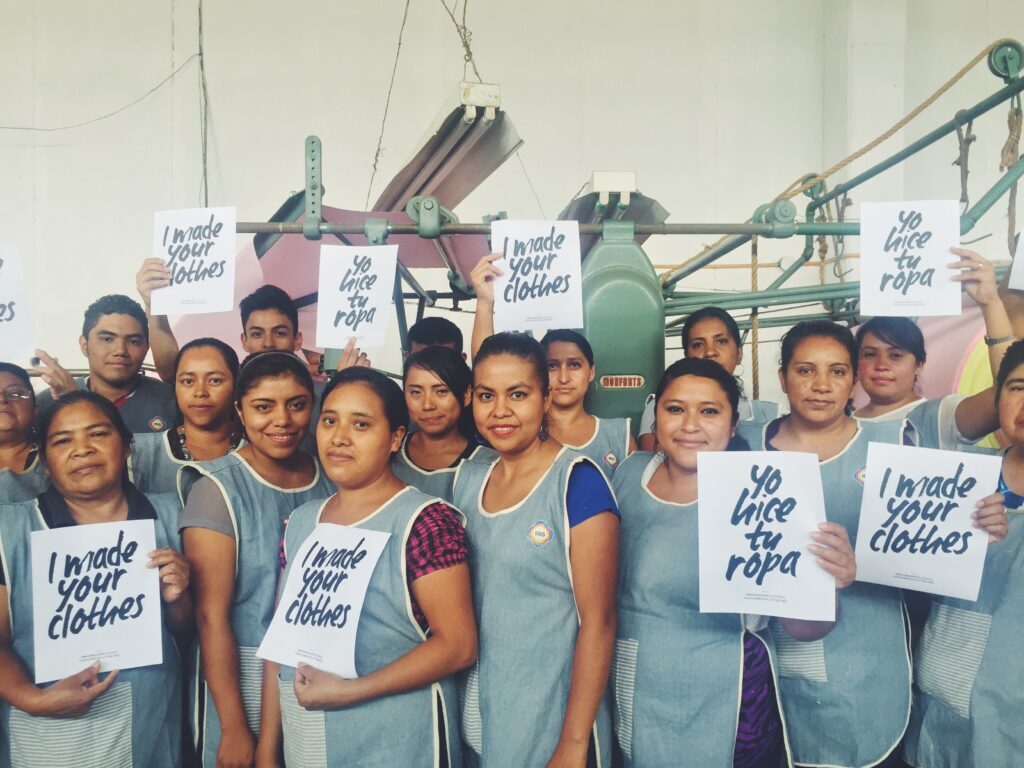 "If we raise our voices, if we use our purchasing power, if we work together to explore interconnected solutions, I believe we will change the future of fashion."
Image Fashion Revolution
What does 'activism' look like for you?
While I was researching for the book I am writing, I discovered that the word 'slogan' comes from the gaelic sluagh-ghairm, the battle cry of a clan. At Fashion Revolution, our slogan is #whomademyclothes and this needs to be the fashion clan's battle cry! We need environmentalists, human rights groups, industry, governments, unions and citizens to work together to ensure that human rights and the rights of nature are addressed in unison. Collaboration and mutual support are essential to solve the major challenges facing the industry, because we are more powerful voices for change when we all work together. If we raise our voices, if we use our purchasing power, if we work together to explore interconnected solutions, I believe we will change the future of fashion.
How has social media influenced you and your activism?
Fashion Revolution began predominantly as an online campaign. We had no money to run our campaign back in 2014 and social media was the obvious way to spread our message and engage people all around the world. As we expanded into over 90 countries, we saw around 2000 physical events taking place during Fashion Revolution Week, but then lockdown forced us back online. It hasn't been a difficult transition for us and has actually made a lot of our events more accessible. For instance, Fashion Question Time was previously held in the Houses of Parliament and at the V&A, with limited public access, but shifting online has opened up this event to hundreds of people around the world.
As the founder of Fashion Revolution, the global fashion movement that values people over profit, how has social media impacted the growth of this movement?
Social media has been fundamental to our growth and to our connection with country teams around the world. It helps us to bring visibility to everyone in the fashion supply chain and amplify unheard and marginalised voices. It helps us to share the stories of those affected by change, with those who are asking for change, to pressure those who need to change. On the negative side, we are concerned about some of the binary arguments we are seeing on social media. We always try to talk about fashion as a whole rather than price point when it comes to addressing industry issues. For instance, we know that fashion's abuses don't always correlate to a price point. We believe that the fashion industry's problems are bigger than any one company's actions and bigger than just the fast fashion sector. It's a systemic failure. This is why we are actively working to bring greater nuance to these conversations.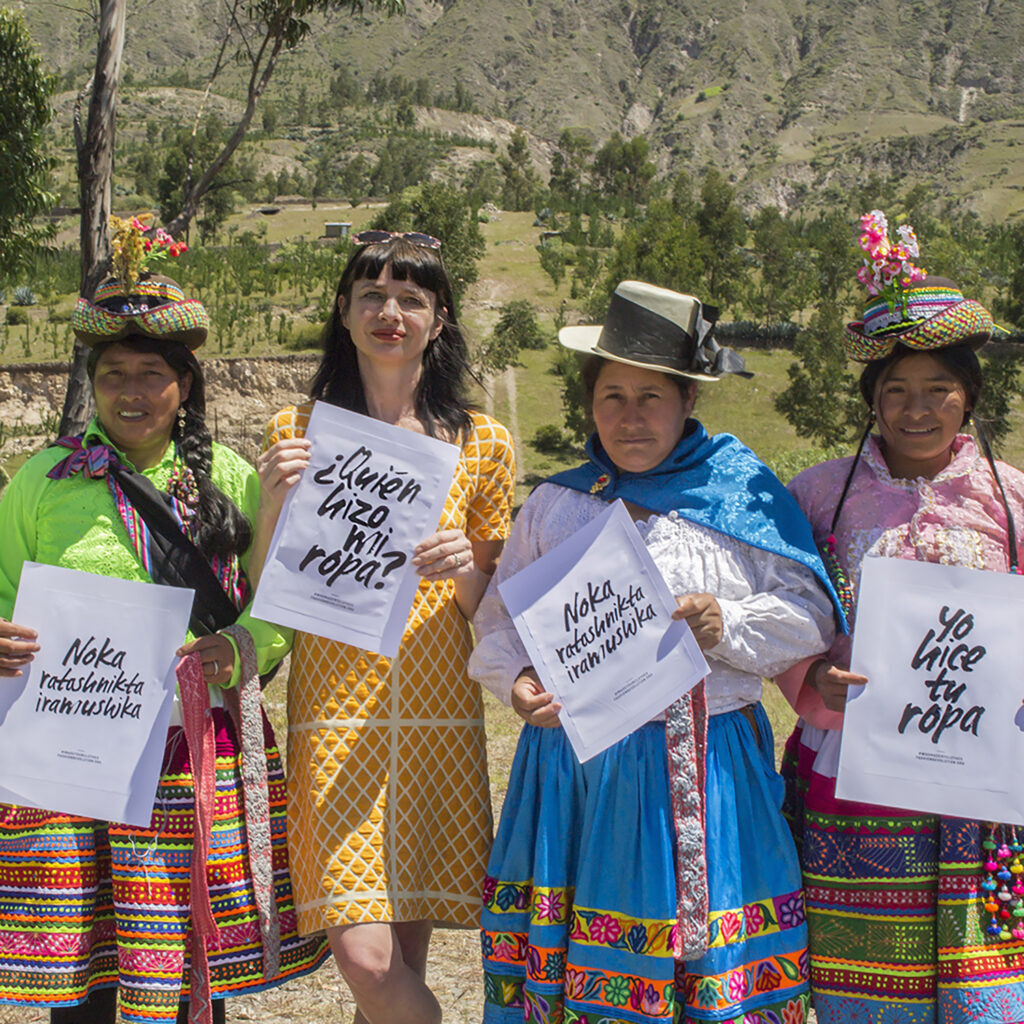 What advice would you give to those that want to use their voice through social media to create change?
Our mantra at Fashion Revolution is be curious, find out and do something. This year, Fashion Revolution is calling on the fashion industry and governments to recognise the interconnection between human rights and the rights of nature. As a first step, I recommend downloading our new Get Involved Guide to Fashion Revolution Week. If you want to find out more, take our MOOC Fashion's Future: The Sustainable Development Goals and then do something! Use your voice and your power to help bring about change.
FASHION REVOLUTION WEEK IS HAPPENING 19-25TH APRIL, 2021. GET INVOLVED.