Stella McCartney is one of the most recognizable British fashion designers known internationally for her super feminine and minimalistic style. Stella was the creative director of Chloe in 1997 and then in 2001 launched her own fashion brand that immediately gained sympathy of industry professionals as well as celebrities such as Rihanna, Kate Hudson or Liv Tyler.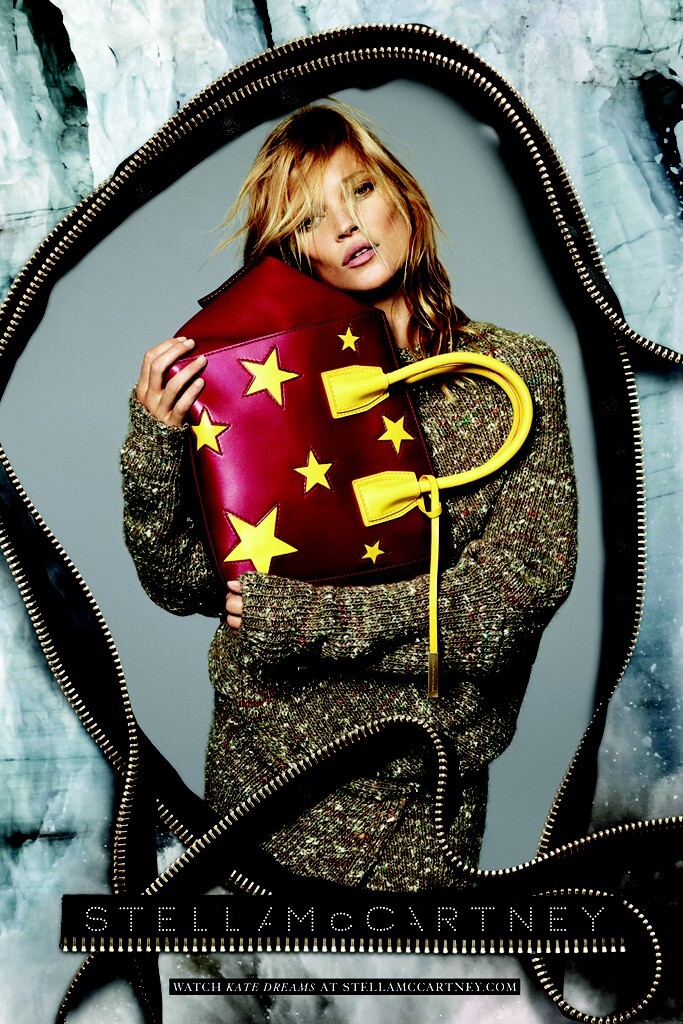 It is not surprise that Londoner and style icon Kate Moss became the face of Stella McCartney's AW14 Campaign. Both Kate and Stella perfectly capture an avantgarde London style that inspires masses all around the world.
Kate has participated in few fashion design projects in her past: she designed 2 or 3 collections in collaboration with TopShop, ( See Kate Moss for TopShop ) Superga and launched her own cosmetic line with Rimmel London.
When fashion house hires super models such as Kate Moss as the main face of the campaign, the effect can be only one – the campaign will be shared thousands times and finally will be perceived as the iconic one. Kate is just like a wine, the older, the better and when she actually gets older, everyone is amazed how far she got in the fashion industry.
Latest McCartney's SS 2014 collection could be described in 3 words – sleek, chic and masculine.
One of our favorite models of all time – Miranda Kerr ( Read 10 top supermodels that run the world ) opened the show in lace dress.
What are we going to wear this Fall? Stella's AW14 campaign shows happy, confident and modern woman that treats fashion as special addition to her life. Timeless elegance is mixed with modern avantgarde.
The woman showed in this campaign reminds me of YSL infamous quote "Without elegance of the heart, there is no elegance"
Do you agree with Stella McCartney vision of modern and avantgard woman? Will you buy the pieces from Aw14 collection?