Kim Kardashain West is on the cover of Vogue again. And boy she is shocking us yet again, looking classy with natural makeup on the February cover of Australian Vogue. She posted on Instagram January 10 "Here's the first look of my February cover with Australian Vogue out Monday."
And it doesn't stop there, she goes to say "I truly am so honored to have worked with one of style icons, fashion director @Centenera for this cover for @VogueaAustraila and shoot in one of my favorite places in the world, Australia! Thank you Gilles Bensimon for these gorgeous pics! Can't wait to see the rest out Monday!" In this picture you see her wearing a black one-piece swimsuit running and looking gorgeous, I may add.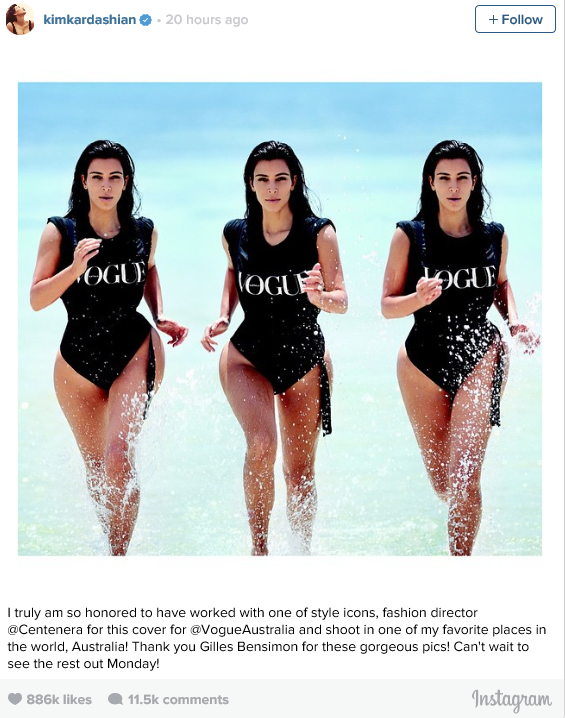 We all can't wait until this issue comes out Monday!!!
Enough about Mrs. West. Did you see the new faces of Alexis Bittar's Spring campaign? The New York based jeweler, features Iris Apfel alongside Tavi Gevinson. Both ladies look amazing , absolutely amazing which was shot by Terry Tsiolis and styled by Arianne Phillips. And lets just say age has no barriers, at 93 years old, Apfel can still bring the essence of fashion without any words. And don't forget Gevinson, who is now an actress at 18 captured the vision of the average girl.
"In terms of the fashion industry, we're selling to women who are predominantly over 35, but we're showing them images of girls who are 19 and retouch" Bittar told WWD. "For the campaign, we honed in on the essence of strong women who haven't conformed." Once again we all are waiting for the campaign debut which is in February 2015.
Target and Lilly Pultizer have partner up and created a Resort Wear brand for women. This bright, colorful patterns makes you want to leave the cold weather behind and go on a beachy vacation.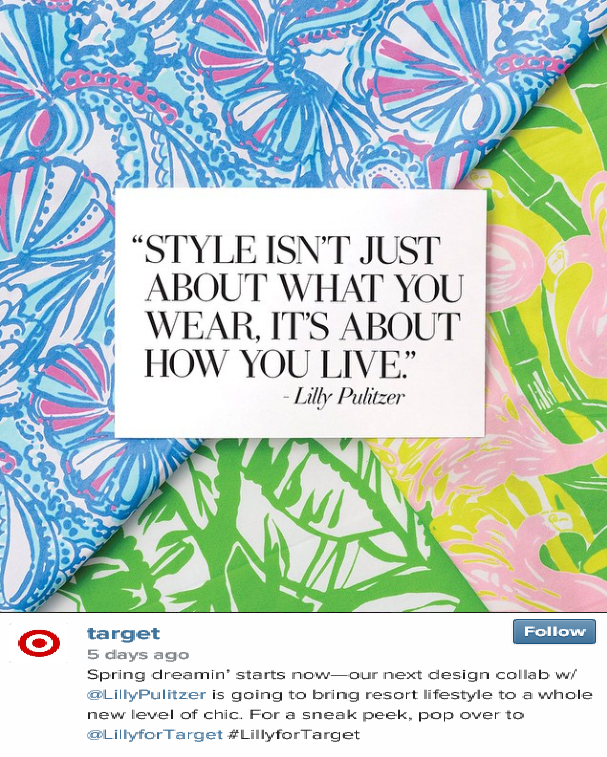 Starting April 19, this 250-piece collection which includes appeal and accessories, will be available at all Target stores in U.S., Canada and lets not forget Target.com. With price ranging from $25 to $250. So kick up your feet and wait for this collection to hit all Target stores near you.
Kim watch out, Kylie Jenner also nabs a cover without her partner in crime Kendall Jenner.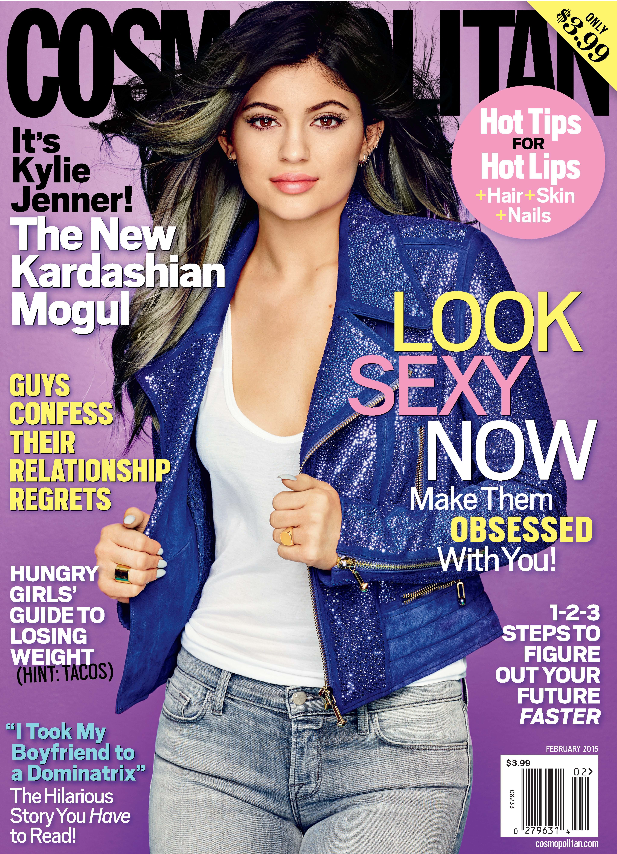 While Kendall is soaking up her shine with campaigns and fashion shows, Kylie gets her time on the February cover of Cosmo. Inside the issue, she addresses the rumors of plastic surgery "You guys have watched me grow up since I was nine. My face is going to get different" she says. "Now I know how to do my makeup, contour and everything. I'm not against surgery. I'd never say no, but I don't desire it right now."