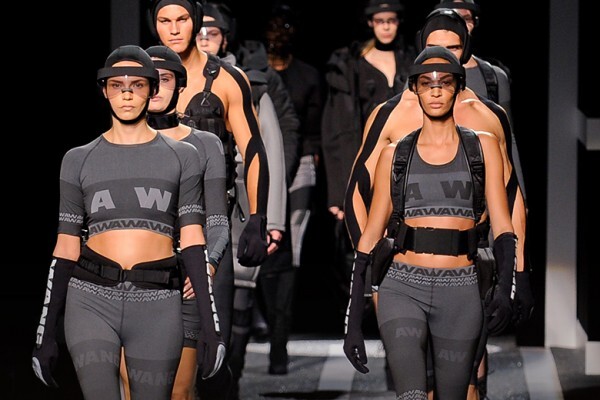 Alexander Wang X H&M
By Emmanuella Ngimbi
Sports luxe fashion fever has hit the scene and exploded. Emmanuella informs MESS readers of the Alexander Wang and H&M collaborations and shows us the little tit bits they have released. We've had a sneak peak from Rihanna and can you guess which festival it was launched at?
Find out here.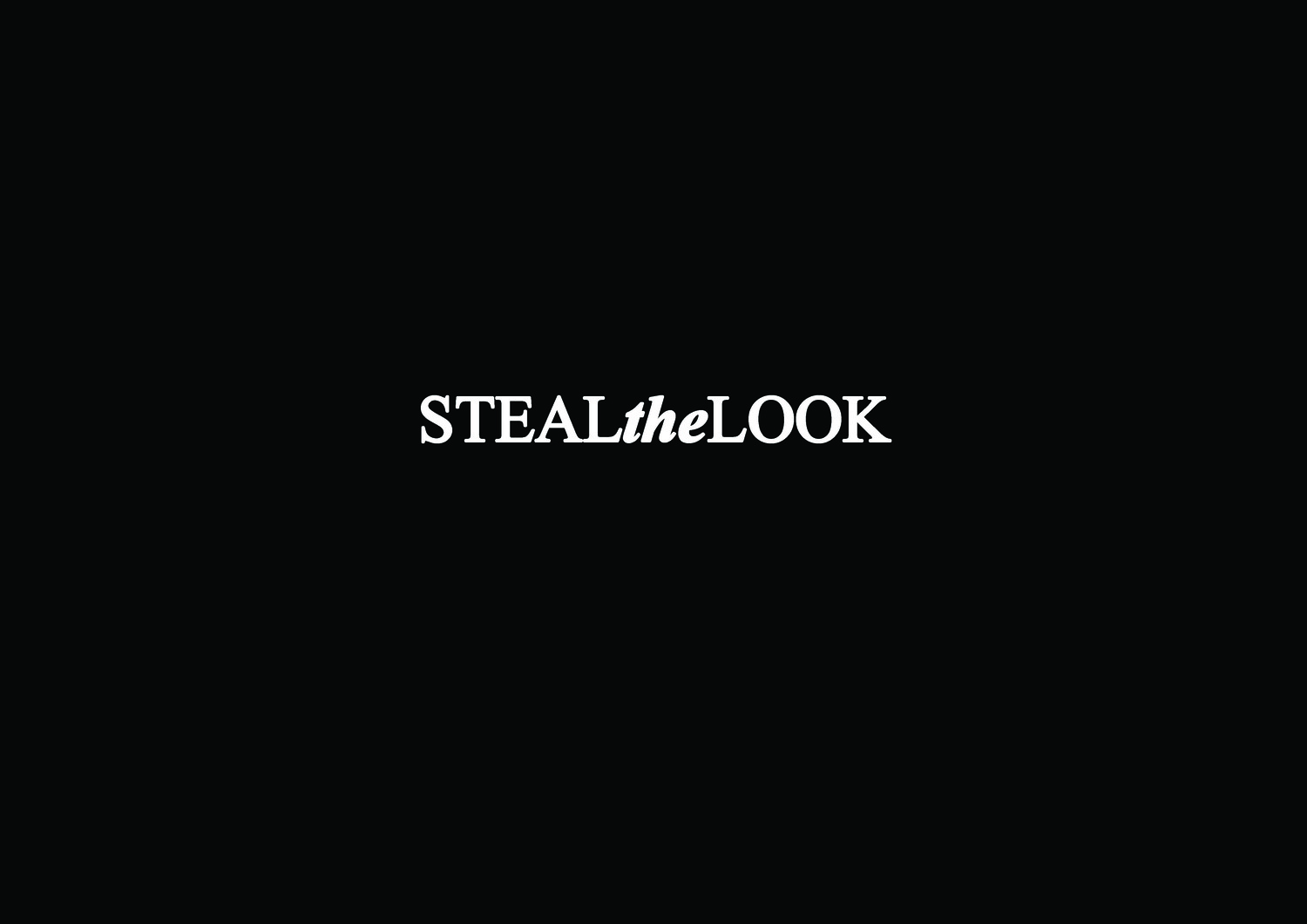 #STEALTHELOOK
 by Charlotte Pratt
Following on with the sports fashion inspiration from Alexander Wang & H&M Charlotte has picked one of Tom Ford's 2015 fall looks off the catwalk and shown us where to get the high street equivalent.
Find out where here.
#FRESHMESS Fashion Blogger Kseniya Celikdelen of Agoniya
by Lucy Creber
When I found Kseniya on lookbook I was struck by her casual yet sophisticated sense of style. It had a playful and chic quality to it that I liked. It made me want to find out more about her and her inspirations.
Not only did we get images of her latest looks but we even got the images from some of her favourite collaborations. Thank you for sending us the iamgs Kseniya! My absolute favourite would have to be the one she did with dressign.com brand!
Check out the full webitorial here.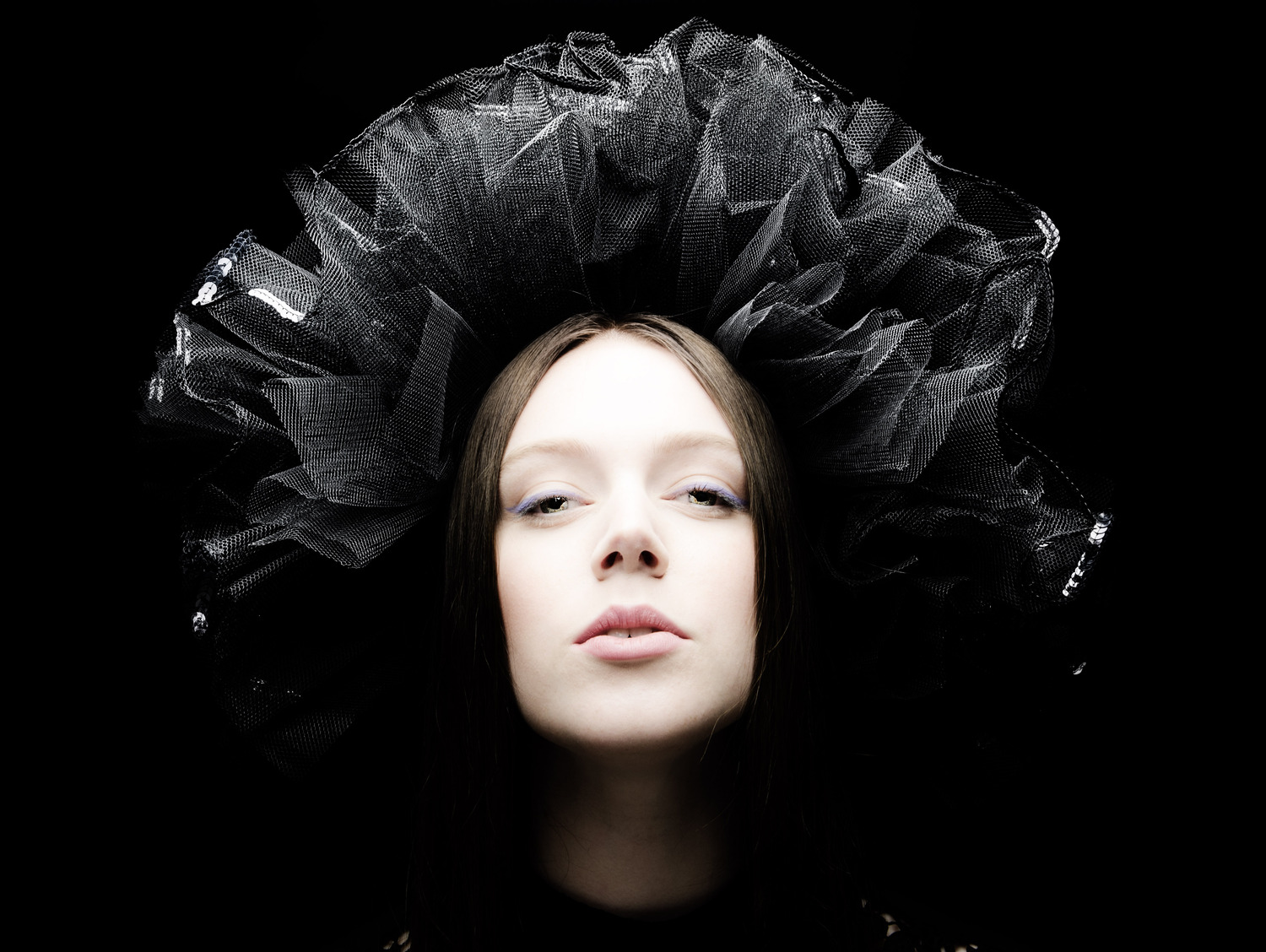 #FRESHMESS Mariam Magsi Photography
 by Lucy Creber
Photography: Mariam Magsi
Model: Emily Taylor
Make Up: Brianna Bisson
When I first saw Mariam's gothic-esk tulle editorial it reminded me a lot of Mandy Brander and Benjamin Shine's webitorials. I love the creative different uses for Tulle.
Mariam's clever position of tulle compliments the model and gives puts it firmly in art photography category.
My favourite image by far is the peek-a-boo image where Mariam has used black tulle to contrast Emily's pale luminous skin and bright green eyes.
See what I mean here.
A Sad Goodbye to Oscar de la Renta, Who Dies at Aged 82
 By Lucy Creber
When I heard the news about Renta's death I was stunned. I do not honestly believe it at first but as the facebook status' and tweets came in it just confirmed the worst.
In honour of his memory I wanted to go over the highlights of Oscar's lifetime and what has made him great.
Have a look here.
#FRESHMESS Kristina McManus Photography
by Lucy Creber
Out of this world
Photography: Kristina McManus
Stylist: Michelle Überreste
Models: Lisa Van Atta, Aston Models
Brianna Chen, envy models
Makeup: Archangela Chelsea
Hair: Kiara Horne
I absolutely love the geometric background with its pale pastel colours. It compliments the space themed clothing. Another breathtaking editorial from the talented Kristina and her team.
She definitely has a great understanding for colour combinations with the background or sets seting of the models and clothing beautifully.
See her first webitorial here and her latest one here.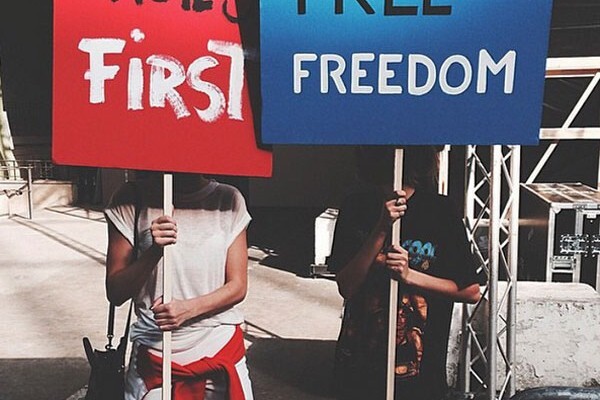 Here Come the Girls
By Charlotte Pratt
Feminism is a BIG issue these days, within and outwith fashion. Charlotte has rounded up the top movements that has set social media on fire.
See what has made Charlotte's top feminist fashion statements here.
#FRESHMESS Fashion Blogger Dipa Tamang of Style Visionary
by Lucy Creber
Dipa's quirky and eccentric personality shines through in her fashion sense. And when I asked her questions about herself and her blog's beginnings Dipa revealed how deep she is and fun. This combination of inspiration and light hearted fun fascinates me!
My favourite look from her is her navy winter layering!
Check it out at the full webtorial here.
Acne New Underwear Line!
By Kasia Piersa
Kasia gives us a brief insight analysis into the direction of Stockholm's ACNE studios. The designers final launch of an underwear line is complete with unisex being the major concept of it. I don't want to say to much and ruin Kasia's informative and enthusiastic post.
Check it out here.
#FRESHMESS Fashion Blogger Alessio Convito of 5W
by Lucy Creber
Finding Alessio on LOOKBOOK was a random occurrence and his fashion sense combined with his inspirational upbringing and attitude. He is raising interesting topics for the fashion world and it putting himself, and his disability, on the line for everyone to see.
I find this incredibly brave and commend him.
Find out about his disability here.