We continue our millennial take over interviews with NYC based blogger, photographer, and all around "it girl" among brands, Nellie Is. Here's her take on why her and her peers have reigned supreme in the fashion scene lately.
First things first, describe your style using one word and an emoji!
Pearls and 👠
When did you realize your influence was highly sought after?
Probably couple years ago, when I saw people sending me the outfits I did on themselves, it was probably the best feeling ever. Till today I see people using my outfit ideas and I love it. I have a very particular style and seeing that people actually like it – feels very rewarding.
One thing brands note about your style that attracted them to you?

Definitely the consistency of my style, how its always feminine, yet comfortable, but still very timeless. Love wearing pearls, silks.
From chunky sneakers to neon everything, why do you think millennial's have had so much influence on what designers are producing?
I think it all started from people not shopping in store anymore, but buying online. And when you do that You don't want to loose time on searching for clothing online, you just want to find someone whose style aligns with yours, that's how in my opinion influencers became so important in the industry. And every influencer and person out there trying to be creative and unique – that's how we see so much of the controversy right now and that's how the brands are actually started listening to the crowd, rather than dictating.
What's been the best opportunity you've garnered as an influencer in fashion?
Traveling around the world and of course Fashion Weeks. I feel like Fashion Week is a hate/love relationship – but till today pinch myself every time I get invitations.
What are some of your favorite brands to work with?
Ole Henriksen – they have a dream team! Love working with them and biggest fan of their products , actually that's how our relationships are working! I always try to collaborate and work only with the brands I do personally love a lot and use everyday. Agent Provocateur is another brand that was a dream to me and still can't believe I work with them. Overall love all the brands since I really try to pick – not just work with anyone, because I still believe that being authentic and true to yourself is better than any amount of money in the world.
Favorite trend your fellow millennial trailblazers have set?
I am not really into running after trends, but probably Pearls – always have been obsessed with them – and seeing it being a thing now – makes my life so much easier ( and so much harder on my wallet ,hahah)
Do you think millennial's heavy influence in fashion will carry out into 2020?
For sure, I think this trend on collaborating with bloggers and doing capsule collection – will be even more popular.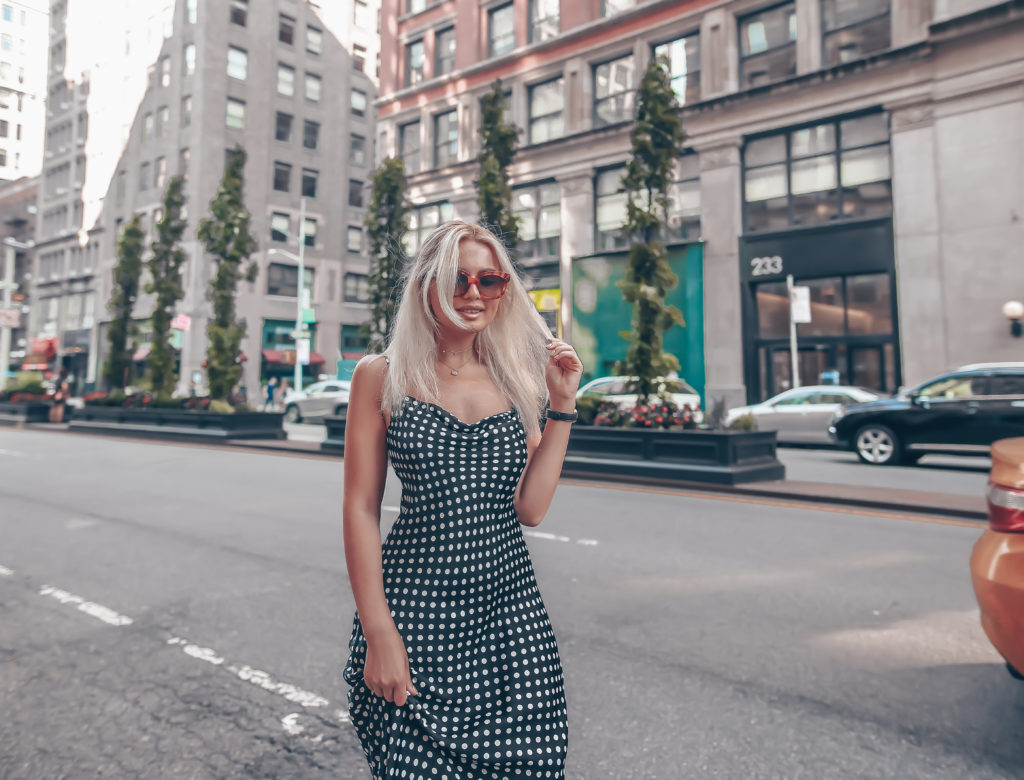 Be sure to keep up with Nellie on Instagram @iBlondee