Moschino has released  a new campaign, with the pop-sensation Katy Perry this week. With the star commonly seen in the vibrant brands garments, it was about time Jeremy put her up to be centre stage.
Within a hour of being the shared, the image blew up the internet with already 175,000 likes on instagram. With a short cut, which was also seen in April Katy looks stunning in 'hip-hop' gold style, and denim patchwork, bringing a rough cut, 90's sensation.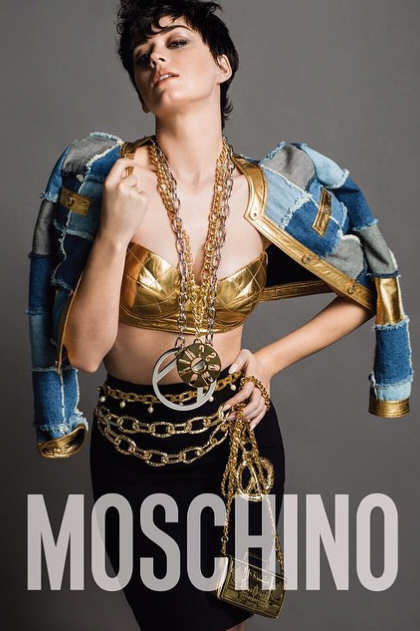 Katy Perry has been known to be a massive fan of the brand from day 1, with Jeremy Scott also by her side at Met Ball earlier this year.
We are more than excited to see what is next with the star and brand, who knows what she'll be appearing in next?