Ella was born in Poland and lives between Cracow and Paris. Since a child Ella has been fascinated by the arts of both antiques and theatre. Her father is an antique furniture restaurateur and her mother, a set and costume designer. Taking a bit from her father and mother, Ella became a jewelry designer and is on her way to do great things.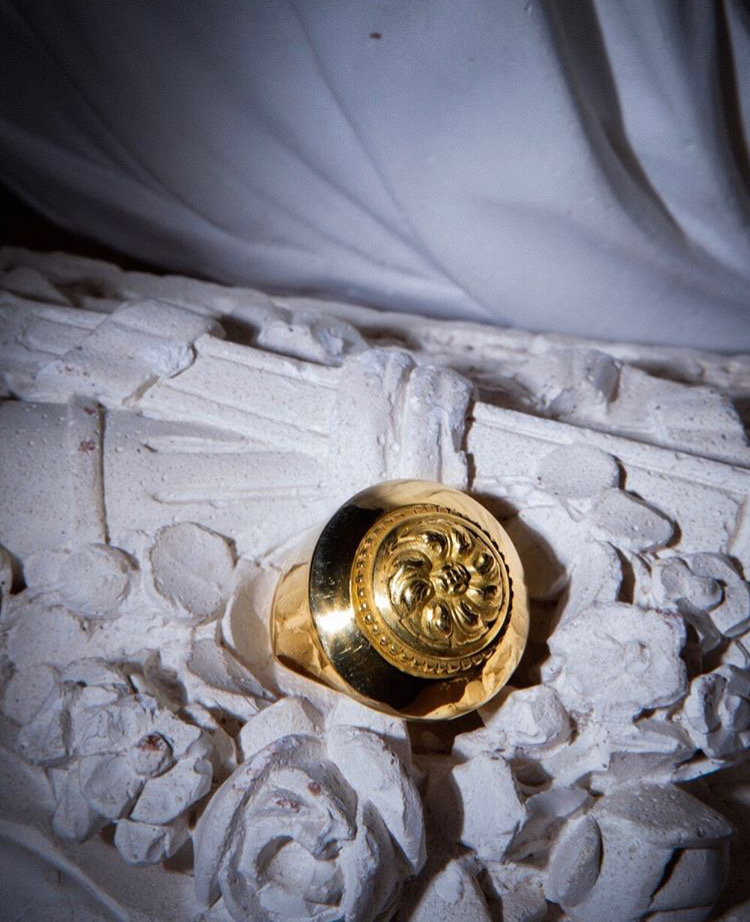 Ella first entered the art world with sculpting and metal working. She states that "elements of my childhood collide: the crafts of cabinet making and fashion design." To get to know her better and what Ella Zubrowska brand is about, we asked her a few questions:
What inspired you to create jewelry?
For most of my life I was somehow working with my father in art renovations. The art pieces that ran through my hands inspired me a lot. We only worked with very rare pieces, stunning ones. That's where my direct inspiration mostly comes from. But it's always a mixture of influences.
As a fashion designer and a connoisseur of wearable fashion, why does Ella Zubrowska focus on jewelry rather than other articles of clothing?
I actually created some clothing in the past, mostly gawn dresses. The jewellery is something that I wanted to try. Also I created something that I needed, that I wasn't able to find
How did Ella Zubrowska start?
I did a few pieces just for myself and they were noticed on multiple occasions, than I started to think about creating a collection.
What is your biggest inspiration when it comes to the design of the actual jewelry?
It's always ancient styles like baroque or clacissism. I feel I owe that historical pieces a place in a modern world. They were a part of pieces of the art completely anavailable for people. You can find them in Versailles or Louvre but you can't touch them
What brand/designer do you admire the most?
Loulou de la Falaise of course because she created the boldest fashion jewellery of her time. I love Prada, Iris van Harpen, I admired Alexander McQueen and Galliano.
Where do you see Ella Zubrowska in 5 years?
I hope that my brand will be recognized and recognisable. Will for sure start to think about precious metals jewellery, but it's a completely another field.
How would you describe Ella Zubrowska in 5 words?
Statement, Bold, Courageous, Maximalist, Theatral
What would you like to see change in the jewelry/fashion industry?
Fashion industry has to change a lot! It's extremely important for our environment. The fast and cheap fashion is a huge danger for the planet and for the creation itself.It's impact is tragical.
People buy whatever for 5 euros, than wear it once and throw away. They don't care, everything is disposable. It's a very complex topic and I could talk about it a lot but it has to change! Everything!
I grew up in a family where we renovate old objects. When you see my father touching a 300 year old desk that is a masterpiece, he's all excited, he than starts to talk about the mind of a person who did that object. It's soul persist in it. No one will ever do that with an ikea object. Same with fashion. Luckly the jewellery is very sustainable. You can easily fix it and renovate.
What incoming projects/events would you like us to know about?
I will be working now on my SS20 collection that I'm going to show during the next Fashion Week in September in Paris.
Thank you Ella!
You can check out Ellas' stunning pieces on her website at ellazubrowska.com or her instagram @ellazubrowska