With breath taking views at Ben Hope's famous home, Louis Vuitton Resort brought us the excitement of summer and a dip of high end fashion.
The collection was an expectation for a season but of course with a Louis Vuitton twists.
Nicolas Ghesquière's won the crowd and industry over with 70's revival, of paisley prints clashing in with stain glass windows patterns and tribal vibes. Elegant yet highly detailed, the collection was one of your ideal hotspots to get inspiration for this year summer heat, with flowing shapes and heavy detail including cross-over, mid-drift showing tops, this was your new type of modern woman warrior. Textures of cottons, variety of sequins all in correlation of maxi-dresses made out of leather, this collection was diverse to any fashionista's taste. Finished with the loved PALM SPRINGS necklace.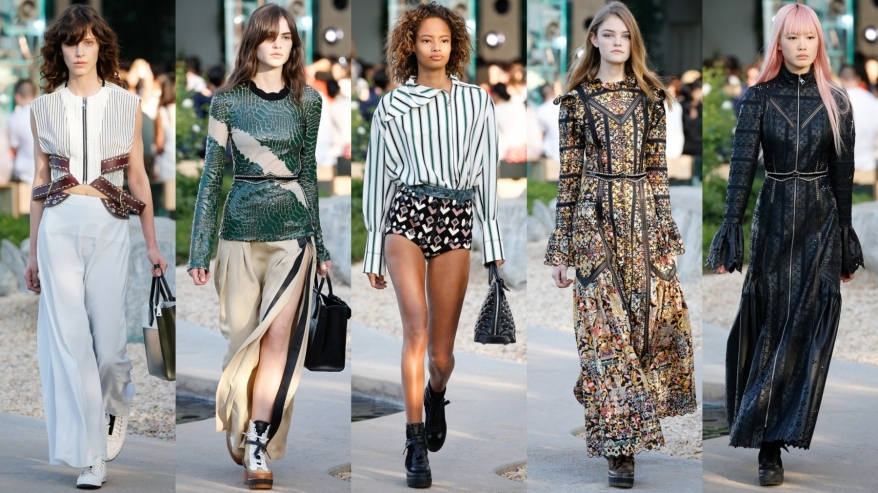 With some of the biggest names on the FROW (yes including Kanye West) it was a must-be hotspot to start the resort collections of the season.