African representation in the fashion industry has recently gotten more traction through the face of models scoring covers and campaigns. Well established names such as Malaika Firth (Kenyan-British) Anok Yai (Egyptian-South Sudanese) and Halima Aden (Somali-American) are familiar to us in the Western Hemisphere.
The African fashion industry brings together the freshest and newest creations to the global fashion industry. The continent comprises 50% of youth where they are below the age of 25. making Africa a dominant representation of Gen Y and Z. Fashion for the youth designed by the youth. Out of the total worth of the fashion industry, $1.5 trillion, Africa's fashion industry makes up $15 billion. What helps the growth of the African marketplace is the growth of the middle-class to afford their sustainable processes. The modes of design to production takes place within the continent itself without resorting to factories in other continents. Now you can be well-assured that any garment from Africa are helping its people from the bottom up.
Social media platforms such as Facebook, Instagram, Twitter and TikTok are lending a voice to the extraordinary creativity and quality of products Africa has to offer to the international fashion market. According to White Paper Report, Africa's production of clothing 34%, Jewellery 31% and shoes at 3%. Those are significant numbers for international trade and production in the fashion world.
This list hardly touches the surface of the depth of the fashion designers in Africa, but it includes some of the continents best: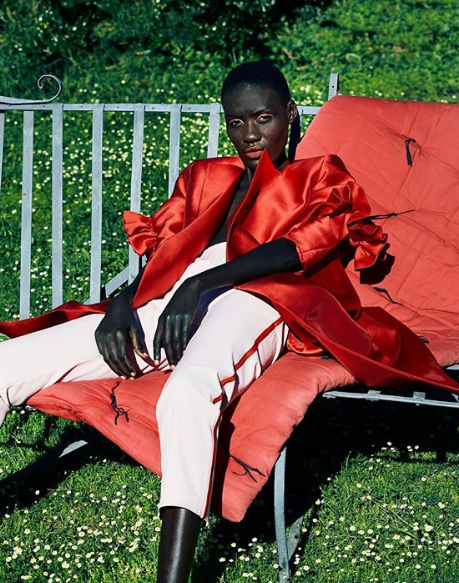 1. Siyethemba Duma
Siyethemba Duma founded the South African brand Matte Nolim in 2013 directly after completing her education and internships. Duma describes her ideal market to MoonLook Magazine as "without a doubt a rural boy will adapt to the City life and forge his own way." Matte Nolim's designs are fit for the professional setting while staying true to the modern and minimalist aesthetic like her inspirations Phillip Lim and Victoria Bechkam.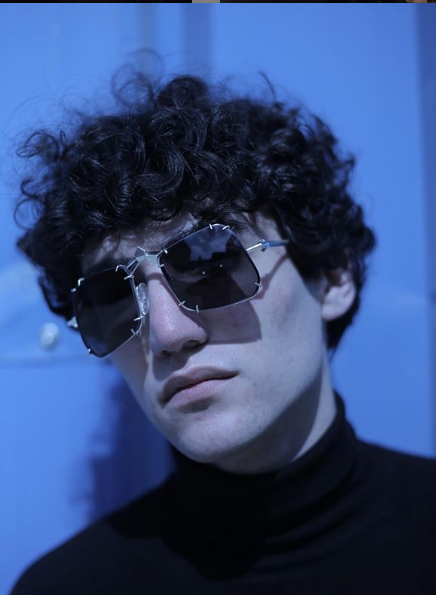 2. Amr Saad
Jewelry and eyewear designer Amr Saad is inspired by geometry and the precious metals with each of his pieces. Saad's luxurious rings, earrings and bracelets are made of 24k gold, 14k rose gold perfectly suited for both genders. Saad's accessory line is unisex, you can easily share one piece between yourself and your partner! Saad's line also includes cufflinks, flasks and collar pins, in case a man wants to add some geometric flair to his eveningwear.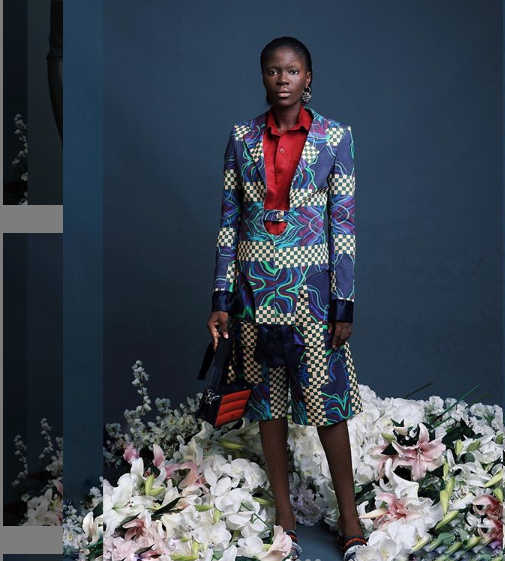 3. Asebayo Oke-Lawal
Orange Culture gives an androgynous mix to mens and womens contemporary streetwear. The brand founder, Asebayo Oke-Lawal aims to stay true to his Nigerian tradition, all of the prints, fabrics, colors are touches of his Nigerian heritage. What's even better is the entire process of creating the garment from the fabric, designing and manufacturing take place in Lagos, Nigeria. Among the representation in New York Times, Elle and Vanity Fair, Orange Culture won the LVMH award in 2014 and it is the first Nigerian brand to have stock in Selfridges in London. Now the brand can be found from Kenya, New York, Lagos, Paris, Hollywood and many more cities to come.
4. Aryea Kolubah
Liberian fashion designer Aryea Kolubah, is now based in the United States but Kolubah keeps her heritage close to her heart through her fearless and statement pieces. The advantage of Kolubah is the US representation of a Liberian fashion designer presenting her brand Aryea Kolubah & CO at San Francisco Fashion Week and New York Fashion Week. Aryea Kolubah & CO's line includes colorful, African head wraps and facemasks for everyday. If you're opting for an occasion, you can place an order for a custom ethnic African patterned gown.
5. Fatumah Asha
Ugandan couturier and designer Fatumah Asha established her brand Fatumahasha with the mission to "celebrate the beauty of the African body shape." The gowns, ready-to-wear and made to measure gowns, invest energy in every client to feel more beautiful while providing a voice of African beauty standards. The show stopping wedding gowns, evening gowns, beachwear and resortwear are created from sourced fabrics from Uganda and all over the globe.
6. Diarra Bousso
This Senegalese designer, Diarra Bousso celebrates African prints with Western simplicity and artistry from Senegal with her brand, Diarrablu. Diarrablu's versatile gowns and swimwear have been seen on celebrities such as Kendall Jenner and Zendaya. All of the pieces are produced in Dakar with sustainability and adjustability, one less tailor visits for fitting issues. The prints, whether they're on jumpsuits, dresses, or caftans are based on mathematical equations. Bousso's loves are art, design and math and she combines all of her skills to create shapes, colors and patterns through geometric dilations, reflections and rotations motifs for every print. Diarrablu is one of the three brands Bousso founded, the other two include Diarra Bousso and MINT which specialize in manufacturing and retail.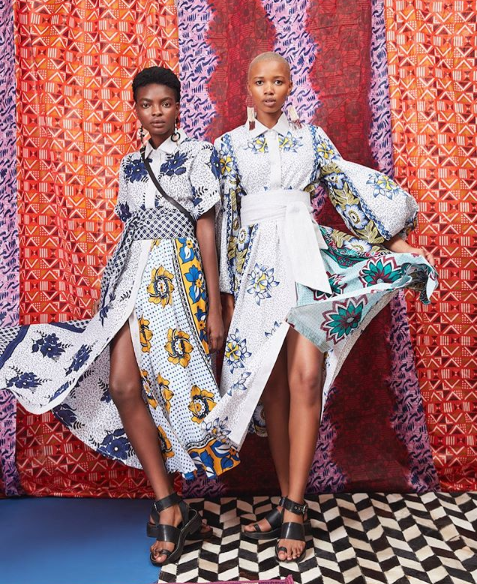 7. Doreen Mashika
Dorreen Mashika, combines her Tanzanian heritage with East African Kanga prints on her breezy, colorful and light weight dresses. Doreen Mashika's resort wear combines the European elegance with beaded collars and cuffs with African prints. All of her accessories from the scarves, bracelets and clutches are made of precious beads and metals with kitenge fabrics. On top of her successful resort wear, Mashika was nominated for Accessory Designer of the Year in Swahili Fashion Week in 2013.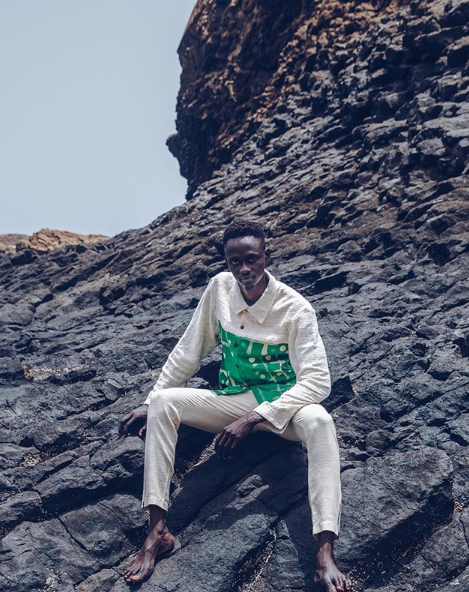 8. KikoRomeo
A mother-daughter Kenyan duo Anna and Iona McCreath founded the heritage brand, KikoRomeo with the vision of promoting Kenyan traditional craft and fashion. Traditional Kenyan culture blended in with hip-hop defines KikoRomeo's approach to their vibrant colors and prints. The menswear and womenswear are timeless yet eye-catching to a crowd. The breathable jumpsuits, tunics and dresses are created from natural fibers such as cottons, linens and silk. All of the elegant, comfortable and fun pieces of KikoRomeo are works of art made by artisans in East Africa.
9. Anifa Mvuemba
Congolese designer Anifa Mvuemba, is behind the brand Hanifa that took the world by storm when she presented her 3-D digital runway show ith ghost-like models during the COVID-19 crisis. Mvuemba creates stunning fashionable yet comfortable pieces to tackle issues like disparities while celebrating African culture. Hanifa's bold colored pieces have been worn by Kylie Jenner and Lizzo, but the best part are her sizes to fit every body type while giving Black women's beauty a space to thrive. In 2019, Mvuemba launched the Pink Label for women who love feminine designs filled with big skirts and tulle.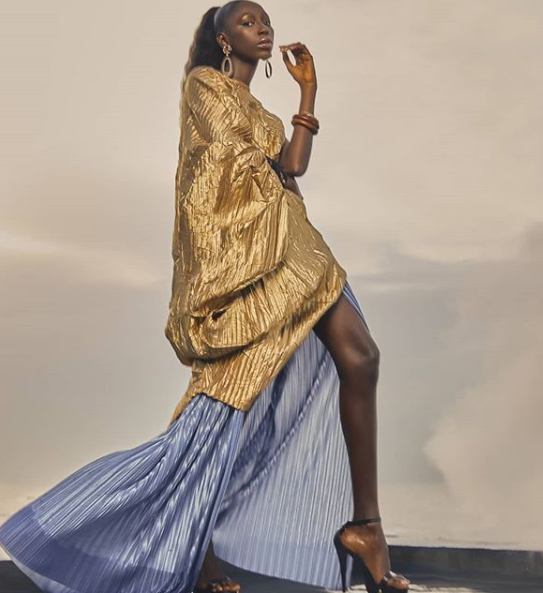 10. Aisha Ayensu-Obuobi
Ghanian designer Aisha Ayensu, founded the brand, Christine Brown by naming her label after her grandmother. Her biggest fashion and work inspiration. Christine Brown aims to balance the neo-African designs, bold patterns and vibrant colors for the contemporary woman through Christine Brown's ready-to-wear.
Further advance your knowledge on African fashion, by following the African Fashion Foundation, their organization brings news, cultivates careers and businesses, of African designers within the continent and those of the diaspora. Vogue Talent scouts for African innovators and designers with AFF to keep African fashion on your radar. For aspiring designers, there are training programs, an online business school, and design fellowships to look into. Sustainability is another issue the AFF takes wholeheartedly, the Impact Fund For African Creatives, invests 100 Euros into sustainable fashion and lifestyle businesses in Africa.