Reflecting on the elegance and attitude of a Parisian woman, Utmon Paris portrays craftsmanship in every design. Mess Magazine got an inside look into the empowering world of Utmon Paris as it gives ode to Paris and the woman who created it.
Take a look: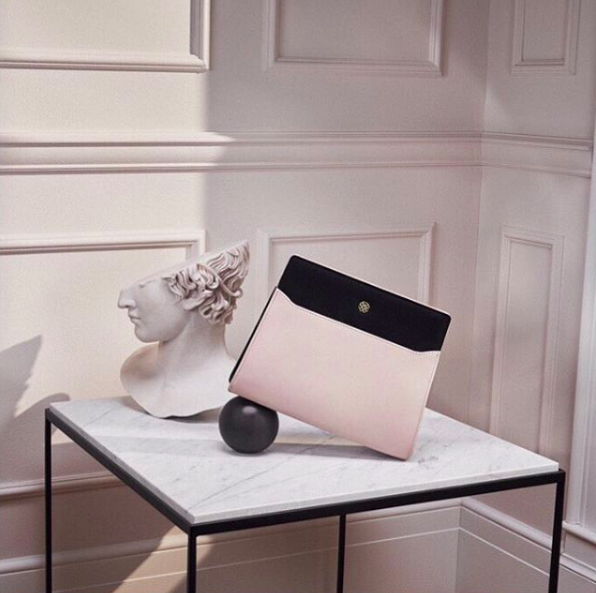 Your brand, UTMON ES POUR PARIS is amazing, very elegant and feminine. How did you come up with an idea to start your own brand?

I always have had the idea to start my own business from the time I can remember. It has always been a dream of mine and finally, in 2017, I got the courage to move forward with my idea and fulfill my lifelong dream of establishing my own brand and business.

Nowadays more and more women stand up for themselves and start initiatives in business and politics. Back in the day, were you scared when you started your own venture? Did anyone tell you to give up before even starting?

Of course, it is always scary to start something new. However, the excitement of a new adventure is also really exhilarating, and that alongside my vision, just kept me going. I have had a fair share of experiences with people constantly telling me to stop, and telling me why would I bother having a brand, that they thought might not survive the competition. As I priorly mentioned, I have already set my mind on my goals so I could not let anybody stop me from the decision of starting the brand.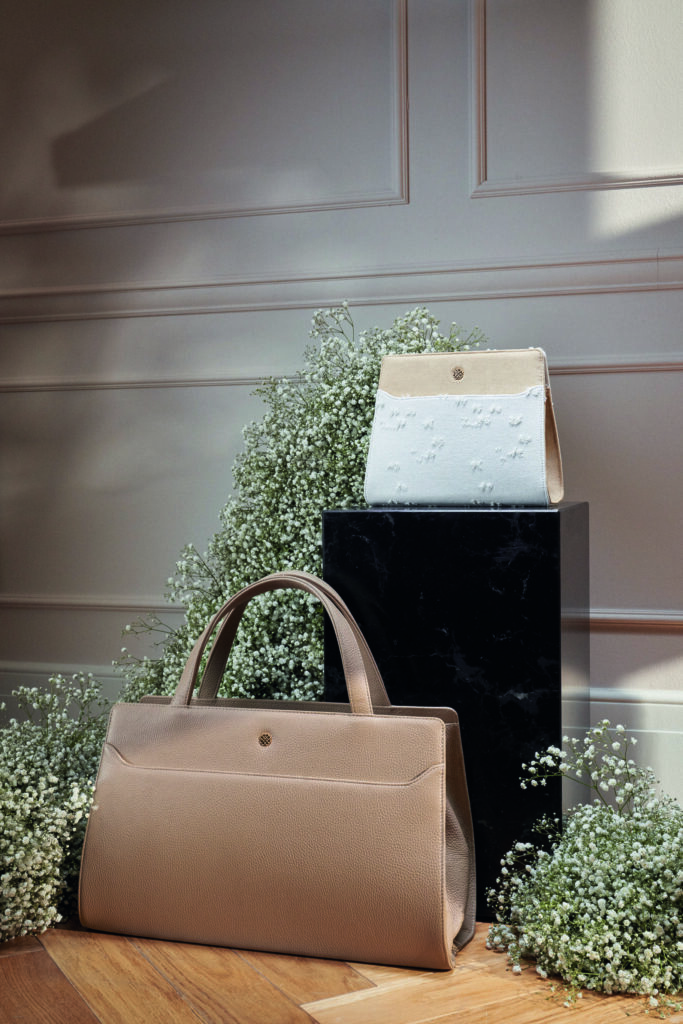 Who or what inspired you to start UTMON ES POUR PARIS?

I think this one is a little self-explanatory. I am inspired by delicacy, chicness, simplicity and above all practicality. For me, Paris has it all. Paris has always been the city of my dreams, inspirations, and adventures. On the other hand, from a very young age, traveling has been my priority and I have traveled a great deal all over the world. During my travels, I always had the feeling that I need something to keep me organized at all times, without me worrying that I have forgotten something. I felt something is missing. This conundrum, which I believe is an issue that everyone, at some point in their lives, has issues with, sparkled the idea of perfect portable pochette, something that I could not find anywhere in the market. So basically, I was inspired by my travels through the fashion world in Paris, and then I transformed my idea of minimalist, perfect design into a brand "Utmon Es Pour Paris".

What do you love the most about creating fashion accessories?

I can say I love everything about this branch. I love how creative you can be and that you have the possibility to create for people, and then see your work and see how people are enjoying having your products. It is definitely much hard work, but it is at the end of the day very rewarding.

Tell our readers who are the woman you create your bags for. How does she look? What does she like? How old is she? Do you have a specific image in mind about your ideal client or you create bags for everyone?

The Switchbag, which is our core product, is an all-rounder – just like its owner. It is designed for people who are always on the move, who fulfill countless roles at once, have a lot on their to-do list and just as much in their bags, but who do not wish to waste any time packing up all their equipment whenever they move from one place to the next. Utmon es pour Paris offers its brilliant customers a modern luxury that is as intelligent as they are. We are also expanding our products to produce light, chic and practical items for everyone to use and to enjoy.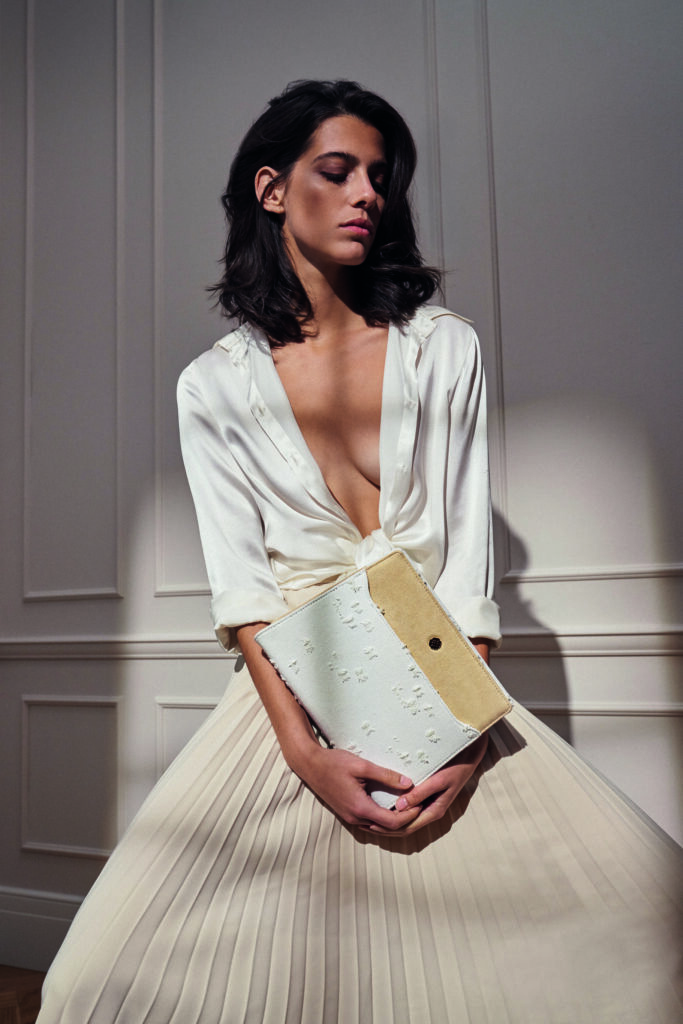 Could men wear your bags?

Definitely. It goes without saying that the fashion industry is currently way different than what it was before, and I firmly believe men and women with a fine taste can wear our products and enjoy them regardless of their gender.
Sustainability is a huge trend right now. Why did you choose to use sustainable materials, such as leather with special certificates? Do you support sustainability yourself?

From the very beginning that I wanted to start my brand, I have had one mission and one goal in my mind – that was to use materials that are harmless for the environment, in order to create products exclusively and not in large bulks. I personally place particular value on sustainability, and I believe that this is the way that industry is moving forward to.
Let's talk about design. We know that your brand was awarded the German Design Awards special 2019. Why did you decide to manufacture your products in Germany and who's behind the design of UTMON ES POUR PARIS bags?
The manufacturing process takes place exclusively in Germany in a traditional factory that is among the best in the country. Since here, I am close to the production and I can inspect the process directly and personally to make sure that everything is done impeccably. The quality we are aiming for is only possible to have with the precision and durability of German craftsmanship.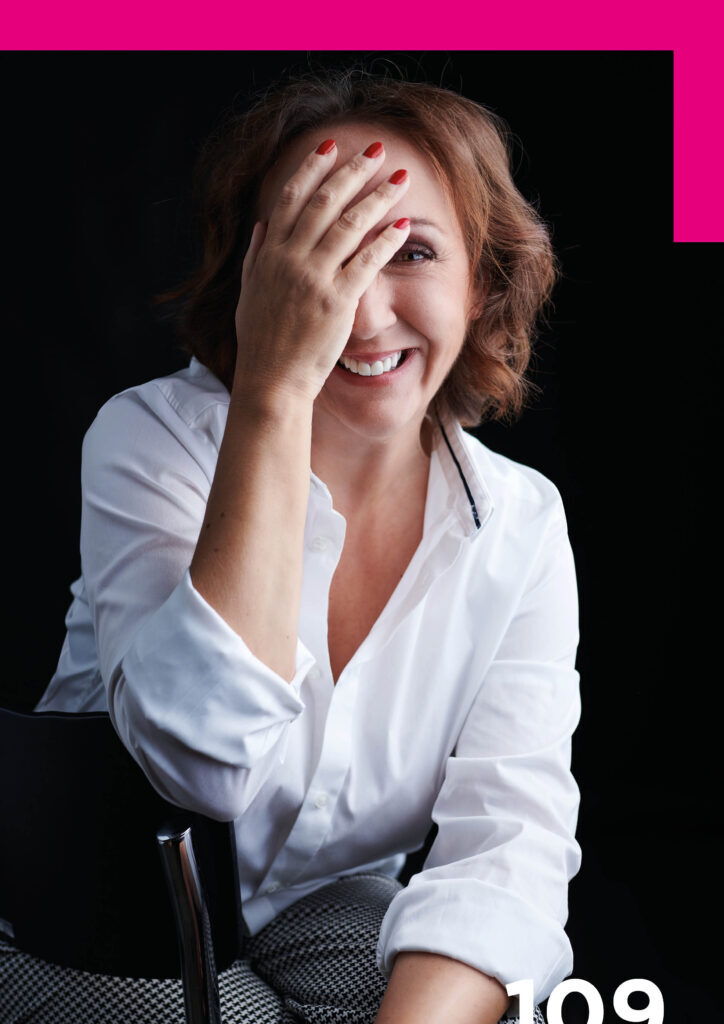 UTMON ES POUR PARIS is definitely a luxury brand. Why do you think customers should choose your brand over fancy and hyped Gucci, Balenciaga, etc? Can people expect something more from you than from the others?

We, in Utmon Es Pour Paris, aim at perfection and uniqueness. The brands you named have been around for a long time and we, as an up-and-coming brand do not intend to compare ourselves with other brands. We would like and plan to be unique, exclusive and build a novel brand from scratch. We respect our customers so we treat them with the highest importance and we make them our priority when manufacturing our brands. I think that it speaks for itself – I do not think other brands have it.

Although prices are high, you're involved in charity. We know that you support the children's aid organization Plan International. Could you tell our readers more about it?

I believe that I have been fortunate enough to be able to establish my own brand and within the brand, I always try to do the right things, make the right moves to be sustainable and to avoid harming the nature and environment. However, I feel that this in itself is not enough and I would like to give more to the community and the world that is the source of my inspiration. I firmly believe in a united world and to have such a world everybody has to help and give something back. Everybody has to play their parts to make the world a better place. And Utmon Es Pour Paris always endeavors to do its part as much as it is possible.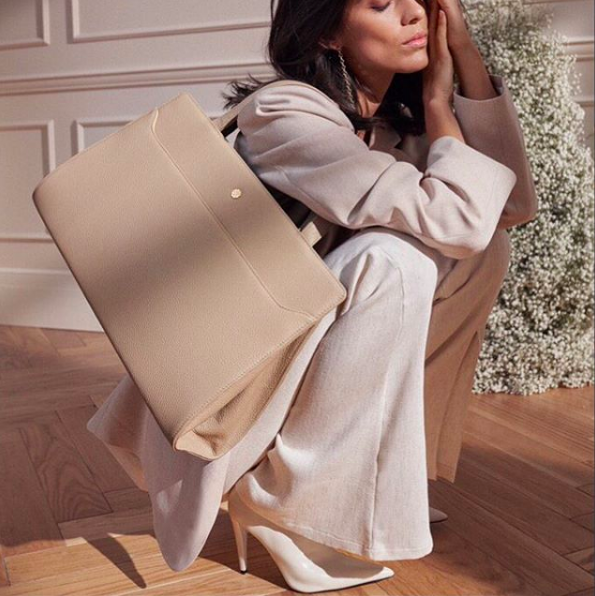 As everyone sees, the fashion industry changes significantly. Sustainability comes forward. What's your prediction for the future? What do you think will happen with the fashion industry in the next 5 years?

Well, we talked about it before and I believe sustainability is a new way of business and I think it is a trend that has come to stay. As the world is evolving, it is even more necessary to keep it safe and clean with more vigor for us and for future generations. We need to think about the way we consume and be more cautious about the way we act, now more than ever, and this will definitely impact the course of the fashion industry as well.
What's your plan for UTMON ES POUR PARIS in the next 5 years?

We are relatively a young brand and we are striving to keep our brand flourishing in this competitive market. I am happy to say that we have been successful in placing our brand in the market. The next step for me is to expand my brand, open my own shop so that I can have the opportunity to interact directly and personally with customers. So for now, I can say I am trying to establish the name more than before in the physical market, as we already have a thriving online shop.
Interviewed by VIKTORIIA PETROVA