With so many people citing wanderlust all over the internet, it's no surprise that new and interesting hotels are popping up all the time! To help you find some new places to add to your travel wishlist we've narrowed it down to the boutique hotels in cities that are bound to inspire!
Hoxton Hotel, Shoreditch London
With Shoreditch being the new Soho, this hotel is the perfect alternative to the chain hotels in central London. For an average price you can stay in the up and coming location that boasts Brick Lane, Graduate Fashion Week and Boxpark- the world's first popup mall! If you go, be sure to check out the infamous 'Cereal Killer Cafe' and the 'Bedroom Bar'.
Park Plaza Wallstreet, Mitte Berlin.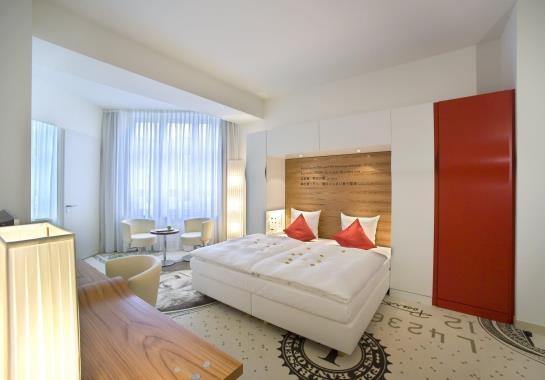 Berlin has always had an artistic past but with young creative's seeking cheaper alternatives to cities like New York and London there is now even more to see and do! With Mitte being full of interesting independent shops, this hotel is situated in the perfect location. The hotel itself being inspired by Wallstreet features modern, spacious interiors for a good price in a city with so much to do!
Hotel 1898, La Rambla Barcelona
La Rambla is an iconic street in Barcelona so it makes sense the best boutique hotels would be situated there! Hotel 1898 is one for you luxury lovers boasting a slightly more expensive price tag; however it is well worth it to stay in this 19th century building with a rooftop pool and sun terrace. The hotel is also just minutes away from the Plaza Catalunya and the cathedral.
Mamilla Hotel, Jerusalem Israel
The Mamilla Hotel is a large luxury stay right in the heart of Jerusalem. If the modern juxtaposition of its interior against traditional Middle Eastern architecture isn't enough to convince you to stay then how about the fact Conde Nast Traveller named the hotels spa one of the best in the world in 2012? In a city rich with diverse culture, this hidden gem makes the perfect getaway in a surprisingly modern location…
This small hotel is perfect for you vintage lovers out there! All of the rooms are unique and feature interesting designs to give you an unusual hotel stay- ever experienced a swing and a ladder in your bedroom? Didn't think so! As well as that the hotel showcases a morning view over the canal in a city famous for its provocative energy and vibrancy. Amsterdam will definitely give you something to talk about!
Bohem Art Hotel, Budapest
Budapest is known for its rising art scene, but this hotel is literally designed to mimic the appearance of an art gallery! With bright colours and eccentric furnishings there is always something to catch your eye at the Bohem Art Hotel which is also located in the heart of Budapest! Be sure to check out the great market hall for Hungarian delicacies.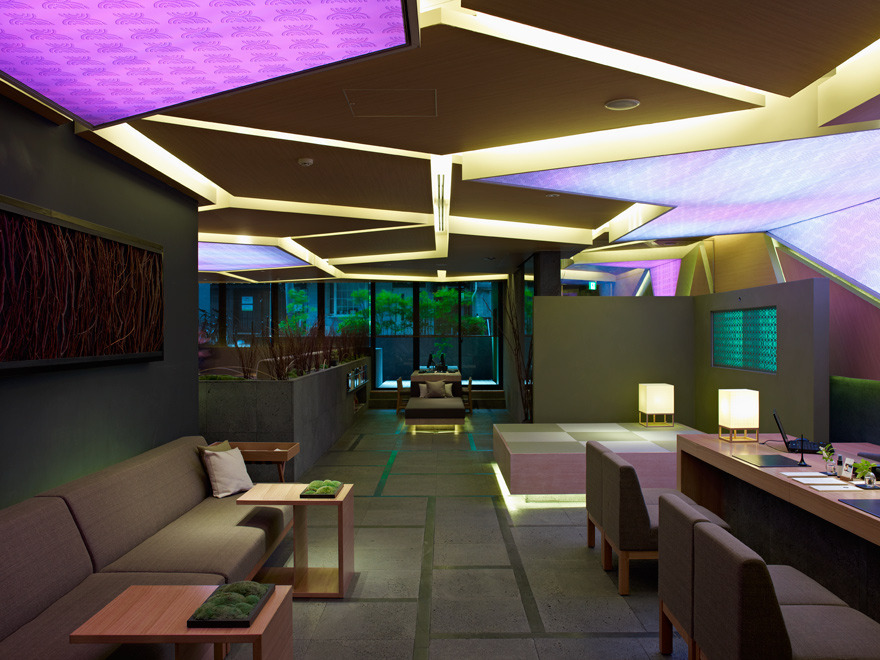 The Hotel Kanra is the epitome of modern Japanese design with ultra minimalistic style and spacious rooms. It gives the essence of Japanese culture in a relaxing and unique environment. Kyoto itself is rich with culture and the hotel is located in the ancient city minutes away from the Higashi-Honganji temple.
Last but certainly not least is the fabulously quirky Kybele Hotel which looks like its straight out of a film! With its clashing colours and artsy accessories it prepares its visitors for the vibrant Turkish markets and ancient relics like the Topkapi Palace- which are just minutes away from this amazing hotel!
With all this having been said, I hope we have given you a few interesting ideas on where to stay or visit if you are interested in places diverse in culture and arts- or at the very least satisfied your wanderlust for a little bit longer!