Russia is not the last city you should come for a fashion week to. I am a guest of this incredible event every year !
Designers and bloggers celebrate a new season with some hot collections, new ideas and amazing parties!
I get ready for any season like it is going to be something special, but actually it is always something special – a lot of new friends and
new faces.
The last time I was on the Mercedes Benz Fashion Week Russia was perfect – I planned my outfits a month before the event.
But the last time was different – I did not make any plans, I just experienced new ways of finding outfits – I called all my designers-friends
and 2 days before the S/S 17 were pretty busy for me – I stalked every showroom in Moscow to find perfect ideas for my outfits.
On the first day I wore GUESS dark blue jacket and it killed street style! Other day looks were bright too, but that one was my favorite !
Usually, I used to wait for Pirosmani and Yulia Tsezar fashion shows, but that season was so different – no favorite designers! Was I
still impressed? I was ! There were three flawless collections. The first one – SORRY I'M NOT. To begin with, they are perfect at making
fashion shows – modern, bright, sexy and fabulous ! Their concept is to be independent and forever beautiful in sparkly jackets and shiny
skirts. Their menswear outfits are perfect for girls also!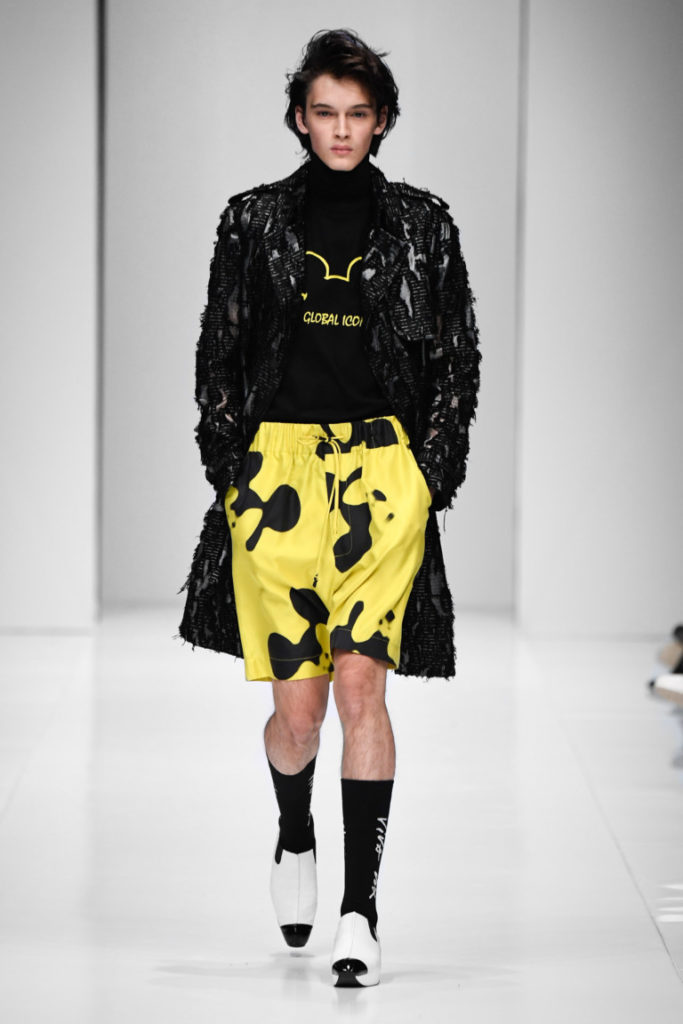 VIVA VOX was the second love of the season. The brand created a new Mickey ! Yellow outfits with fancy sulhouettes – next summer has
to be much fun! Also, XVIII century elements in a game with 2017 ideas.
But the most flawless collection was Alena Akhmadullina. It is always impossible to get inside her fashion show, but I was lucky to be invited there.
Transparent fabrics, girly silhouettes and embroidery – this is a dream of every princess!
Fashion Week ended too fast ! If you want to take a risk and come to Moscow for a fashion week, never miss a chance to come here! Our
fashion week organization is on a really high level. Everyone is happy and international guests have their front row seats as always! If you do
not know what should you wear or how to look like when you are the fashion week guest in Russia, be sure – Russians love everything bright
and catchy!

If you ever come to Russia, let MESS MAG what do YOU think about Russian designers, because we have more than you think!