The world of fashion has been highly influenced by art since forever. And vice versa, of course. Fashion is art. And art is fashion. At first sight, they can seem two quite different techniques, but they are closely related. There is no need to competition – both worlds can coexist in a masterly and brilliant way.
Recognized designers and large textile firms have been decades in constant search of the transgression of fashion in art. For example, composing a whole collection based on the conceptual style of a contemporary artist or conforming a unique garment from an iconic classic painting. Fashion and art have often walked hand-to-hand and, in recent years, more than ever.
Yves Saint Laurent
French designer Yves Saint Laurent was obsessed with art and always tried to transfer this passion into his creations. One of them, the emblematic Mondrian dress in 1965, turned him into a revolutionary pioneer in combining pop art and clothes. This sophisticated, minimalist and symmetrical dress is regarded as the perfect definition of Modernism, inspired by Piet Mondrian's painting "Composition II in Red, Blue and Yellow".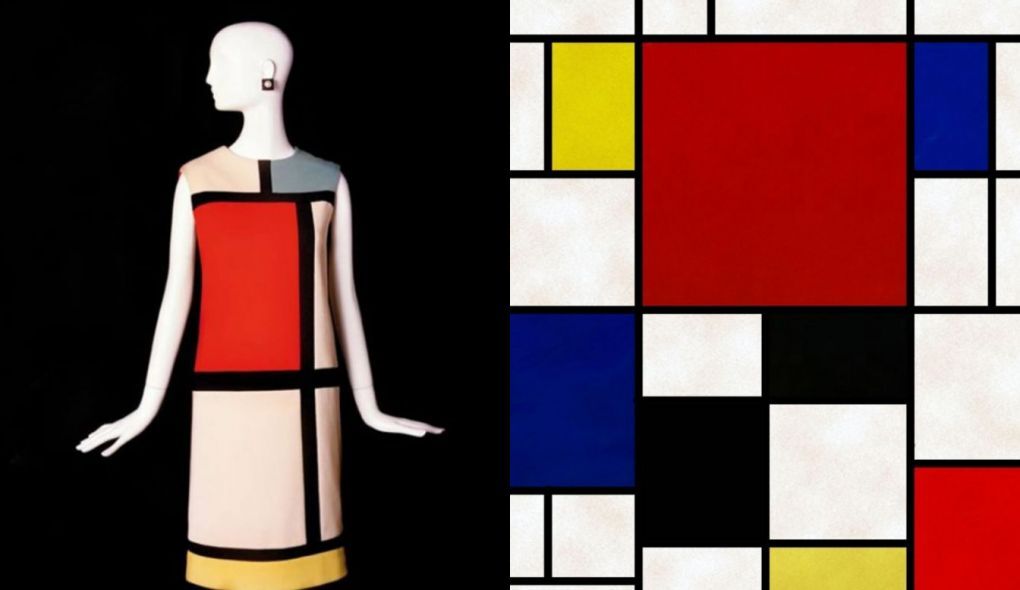 Rodarte
Kate and Laura Mulleavy are the creative minds behind the brand, considered as the most daring and avant-garde one in current fashion scenario. Mulleavy sisters are known for delving into art history to create innovative and unprecedent garments and their presentation of SS12 collection was not an exception. Rodarte turned the catwalk into an authentic museum, with fairy-tale dressed models who instantly evoke Van Gogh's characteristic paintings, such as "Sunflowers" or "Starry Night".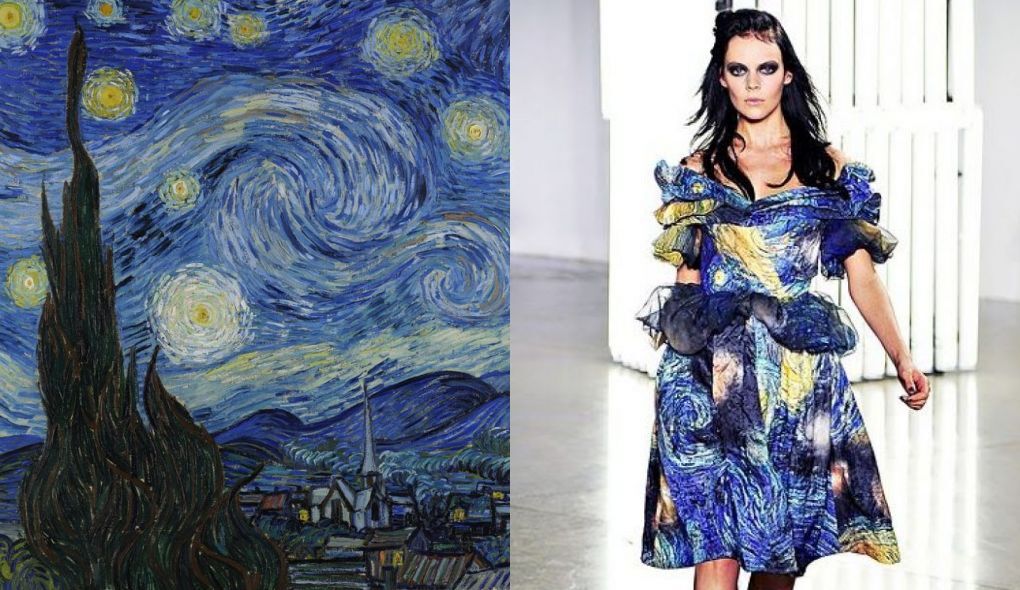 Alexander McQueen
Sarah Burton, designer of fashion house Alexander McQueen, was inspired by Austrian painter Gustav Klimt, resurrecting him in order to wear his paintings. "The Kiss", "Hope", and "Portrait of Emilie Floge" brought back to life in the fantasy-inspired clothes of Alexander McQueen's resort collection (2013).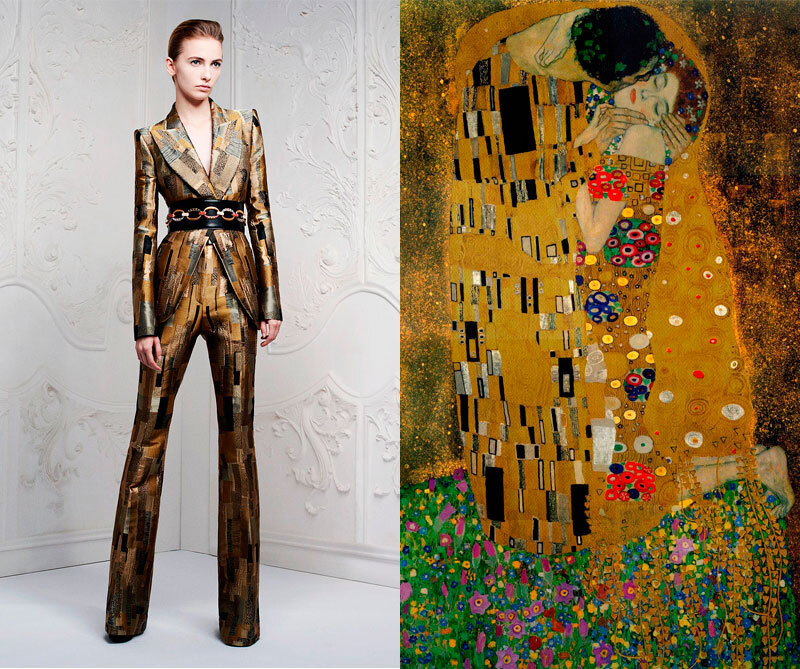 Viktor & Rolf
Cubism met haute couture in the catwalk, by the hand of Viktor and Rolf's SS16 collection. Series of exaggerated but unicolour garments inspired by Picasso's cubist work walked along the runaway, where the only colour allowed was nuclear white. As always, the Dutch duo surprise everyone – since, for example, some models had their faces were completely covered by their own sculptural clothing!
Gucci
In collaboration with Spanish artist Ignasi Monreal, Gucci launched its SS18 campaign called Utopian Fantasy, inspired by famous artworks such as "The Garden of Earthly Delights" (Bosch) and "The Arnolfini Portrait" (Jan Van Eyck). With an exquisite blend of surrealism, fantasy and everyday situations, brand's creative director Alessandro Michele returns to Renaissance era, seeking to capture audience attention and try to make the spectator reflect.