Here at Mess, we are delighted to have been able to interview the wonderful Tania Metti, the talent and influencer curator from the female empowering company Girlboss. Tania's role includes developing and leading talent and influencer strategies and partnerships for the entirety of Girlboss brand, touching points including digital, social, experiential, and community.
"Girlboss is a community of strong, curious, and ambitious women redefining success on our own terms. We are here to inform, entertain, and inspire action through the content and experiences we create. We are unapologetic in our beliefs and values of supporting girls and women who are chasing dreams both big and small."
1.What inspired you to work with women?
I, of course, know first hand what we are up against in this world and for a long time, there was only a small number of people doing anything about it, with what felt like an even smaller number listening. We're now living in a time where feminism and women's rights are far more part of the day-to-day conversation and we're finally seeing real change happen by way of more female representation on boards of companies, entrepreneurship, and in historically male-dominated spaces. I had always followed Girlboss so when the opportunity came to work at an inclusive space that was positively affecting and changing the lives of women around the world, I jumped at the opportunity.


2. How did Girlboss help with this passion?
At Girlboss, I was able to put my expertise and experience into making the change I wanted to see happen. Through our content and community, we're able to help women all over get ahead and not feel so alone while getting through it.


3. How did you come across/become a part of the Girlboss team?
Sophia actually found me on LinkedIn! I was a few months in on a position at an advertising agency and wasn't looking for anything new but was obviously honored to receive her message. It definitely pays to check your DM's!


4. What is the Girlboss mission?
Our mission is big: We aim to provide women the opportunities and connections they need to advance both personally and professionally.


5. How does Girlboss help women reach their goals?
Girlboss' vision extends far beyond a traditional careers platform. Instead, the Girlboss platform provides a place for women to share and connect over not just what they do, but who they are. We then extend this through experiential activations, a Webby-nominated podcast network and resourceful, award-winning programming to provide resources, inspiration, and community for ambitious women to build her network, her business, her career – and to find like-minded women who help get her there.


6. What is a "day in the life" as a Girlboss team member?
Every day is super different here but we always start out every Monday morning with a full team meeting where we go over company updates and everyone gets a chance to share their Girlboss Moment from the past week. This can be anything from successfully leading a meeting to taking time out of your week for some self-care. It's a really nice time to connect with everyone before the craziness of the week. We may then have any number of smaller team meetings, perhaps connecting on a new podcast we're launching or a brainstorming around a new brand partnership. I work very cross-functionally within the organization so need to do my best to be plugged in as best as I can. I am also unique in that my role is very external facing. So I spend a good amount of time researching or taking calls or meetings. I balance a lot of external needs with all things strategic and production focused that I might be working on internally with the team.


7. How specifically do you contribute to the Girlboss team?
I lead all of our talent / influencer efforts at Girlboss. This means everything from booking podcast guests to speakers at our events to features on our website or social channels. The way we approach "talent" here at Girlboss is more about what you know and how you can share that with our audience, instead of how many followers you may have. It's my job to seek out those experts and inspirational voices in spaces that our community would want to hear from.


8. What is the most interesting project you have worked on?
This year, we put on the 2019 Girlboss Rally in Los Angeles, and it was our biggest event to date. We hosted over 1k attendees at the UCLA campus for 2 days of inspiration, networking, and learning. I not only booked all 120+ speakers (!) but also managed event programming. We leaned in to the collegiate vibe on-campus with 10 workshop rooms featuring all different types of topics covered so there really was something for everyone. We also featured a number of main stage performances that brought the emotions out in a way I never expected. It was the largest event I've ever worked on and perhaps the most rewarding! Knowing we affect and change so many people is the best part of the job.


9. What are your favourite and least favourite aspects of your job?
I honestly love so, so much about my job. The projects I work on and talent I work with are the best, but encountering people whose lives we have changed will never get old. Not to mention, culturally, each employee is treated with respect and dignity. We have a lot of flexibility and our voices are actively heard at all points. Work from home Friday's aren't bad either


10. How has working for Girlboss differed from previous organizations you've worked for?
The main difference would be that this is a mission-based organization – so literally, everything about how we work, market, speak, create is different than if you are straight-up selling a good or service. It's really helped me stretch my mind and challenge me in ways that undoubtedly makes me better at what I do and beyond.


11. What are your goals for yourself and Girlboss in the future?
Our goal for Girlboss in the future is to be the largest digital network of women. We aim to expand our platform and continue to give women a better professional platform by connecting them with like-minded peers and notable members from across the globe. We'd like to encourage women to pursue their creative entrepreneurial ventures, while providing them with the support they require in doing so—24 hours a day, seven days a week.


12. What advice would you give to women with aspirations such as your own?
Follow your gut! Especially as women, we are blessed with such an intuitive nature so listen to that inside voice when it is telling you something is right or not so right. Also, use your voice – however that might mean to you. Contribute to meetings, give your point of view, ask for that raise, give your feedback, network with someone you admire. Your voice is what makes you uniquely yourself, and is your superpower — so don't let anyone dim that shine.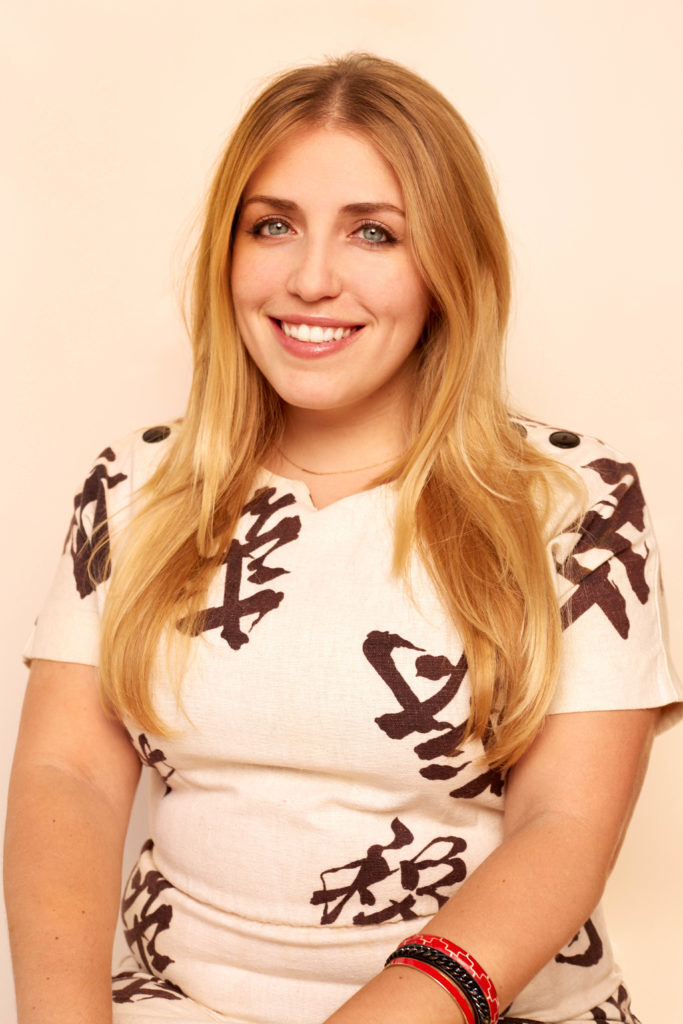 Check out Girlboss on Instagram @girlboss