Whether you're planning a trip to London or are in desperate need to find a new hang out spot for you and your friends, I'm going to tell you where the best eating spots in London are. Of course there are too many to list so this list will be made up of a mix between healthy, indulgent, quick and affordable eating spots! So what are we waiting for? Dig in!
Bubbledogs – Rating: 4/5
Bubbledogs is the perfect set up for a group of girls or guys who want to kick back and relax after a long hard day at work. The relaxed vibe at the restaurant calls for a great first-date opportunity too. What's so surprising are the variety of toppings for your hotdog; choose between 18 different types of hotdogs cooked to absolute perfection, enjoy a side of bubbly and see where the evening takes you!
Café 202 – Rating 4.5/5
Café 202 is situated in the heart of Westbourne grove, famously known to be one of the best people watching areas of London. With a mix of a modern high fashion store downstairs and café/restaurant upstairs makes it unique in comparison to any other café in London. Here they specialise in brunch and have many vegetarian options too. Popular dishes include: the maple syrup baked granola, the healthy cooked breakfast and the scambled eggs on toast.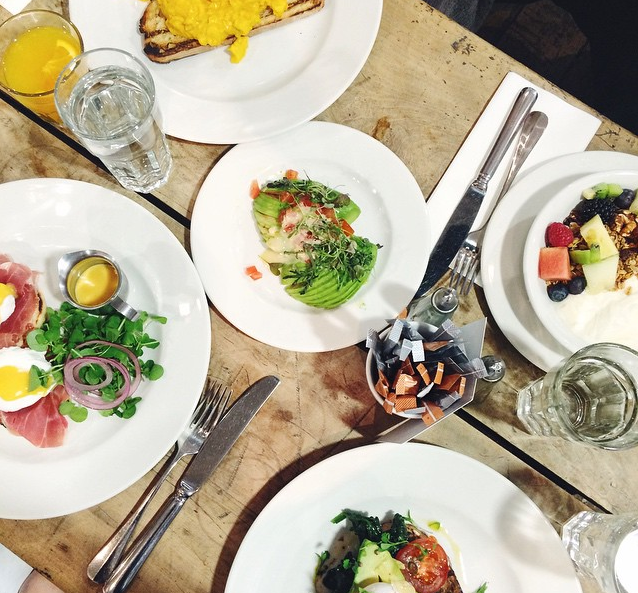 Burger & Lobster – Rating 5/5
This one's for all you crustacean fans; you definitely won't find a better deal than this one! Burger & Lobster, as you've probably guessed from the name there are only 2 forms of protein served. Choose between the classic burger, a whole lobster or a lobster bun. Every meal is accompanied by a side of fries and a fre-on. Make sure to come a little before noon or you'll find yourself queuing for a while!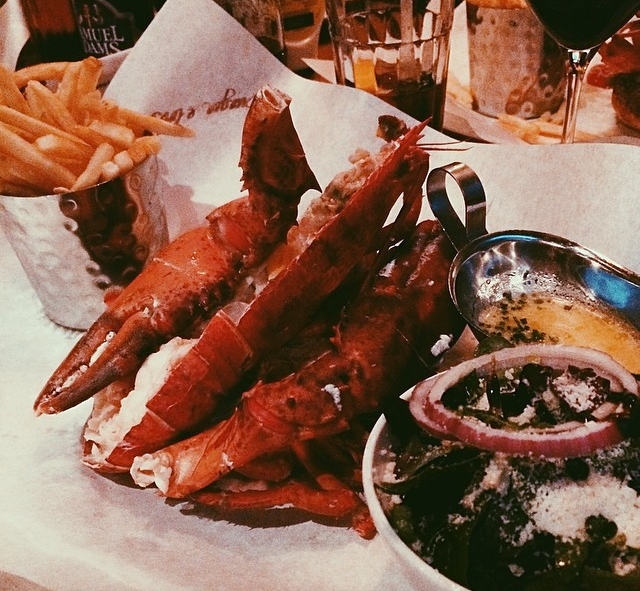 Boopshi's Schnitzel & Spritz – Rating 4/5
At Boopshi's Schnitzel & Spritz the atmosphere is very calm with minimal decor, just some flowers in glass bottles on the pinewood tables creating a very serene vibe. Now we all know that Austria may not be known for it's fine cuisine but I think that after having gone to Boopshi's my view on typical Austrian food has changed for the better! The menu is what you would call short and sweet, specializing in the authentic Austrian schnitzel and a variety of spritzers (prosecco cocktails). Boopshi's is a wonderful restaurant worth the visit if you're willing to try out this amazing Austrian cuisine.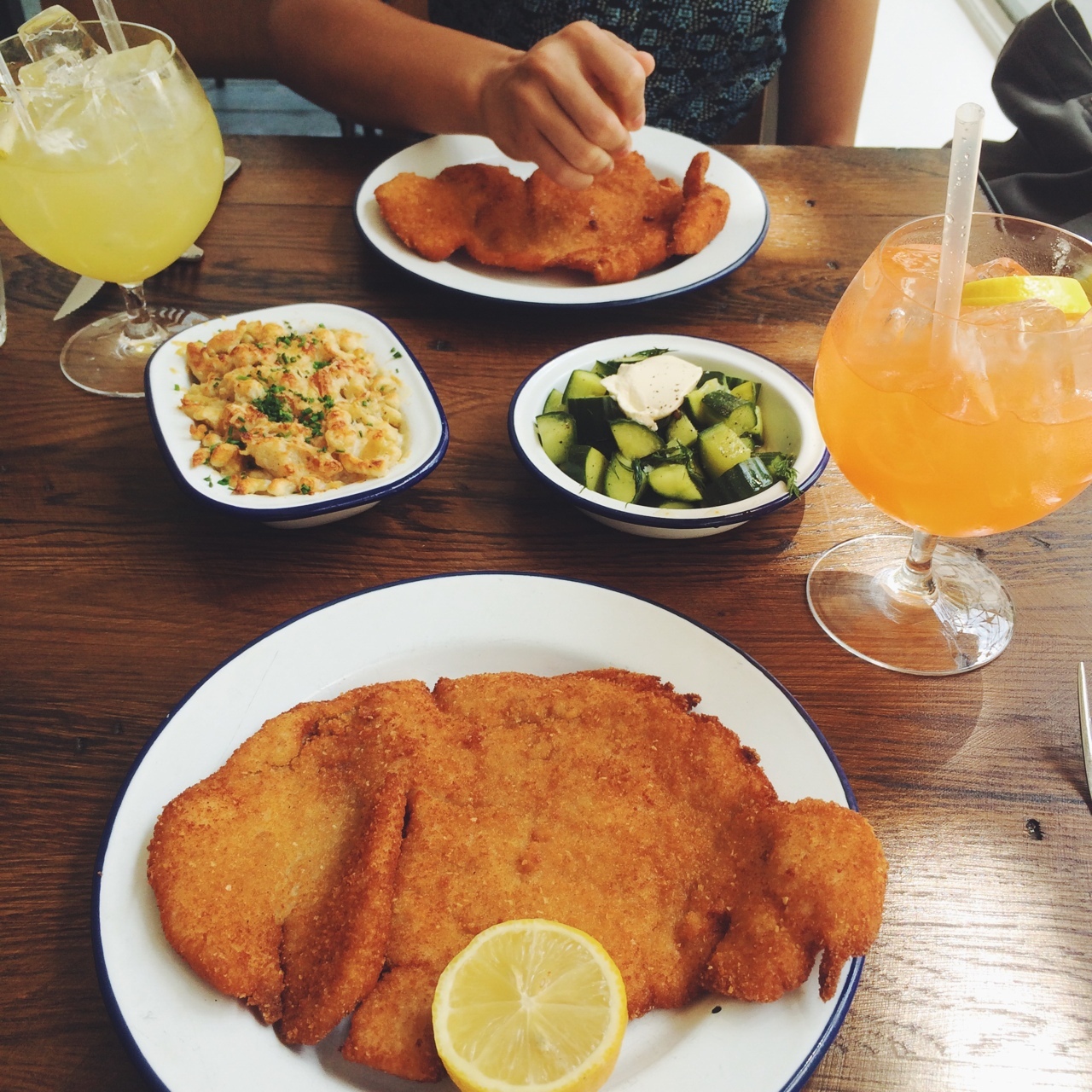 Itsu – Rating 4.5/5
Itsu is both a restaurant and a grab n' go sushi chain. The so-called "fast food" sushi chains are scattered all around London and are especially popular during London Fashion Week. Whether you're in a rush and need a nutritious easy meal or want to sit down and enjoy your meal with a couple of close friends Itsu is definitely a go to place!
Good Life Eatery – Rating 4/5
This place is mostly frequented by those who enjoy good food and good health! With a great choice for those of you who want to indulge in delicious food and not feel guilty about it! The salmon is always a crowd pleaser and so are the healthy smoothies!